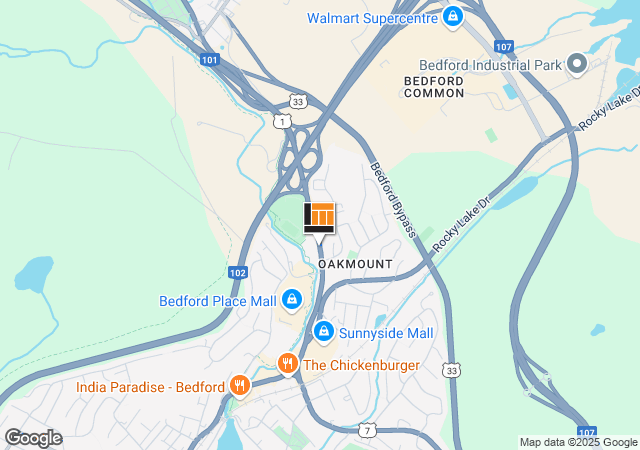 This Location Offers:
Online Lessons
All Lessons
Private Lessons
The largest Music Lesson Centre in Nova Scotia is located at 1717 Bedford Highway. There are currently 20 teaching studios with plenty of parking available on site. Our facility includes a performance space for recitals and group classes. Committed to excellence in music instruction, the L&M Bedford location has over 30 of the best qualified music teachers in the business. Our instructors are active in the local music scene and/or have degrees from reputable post-secondary institutions. Private music lessons are provided here at affordable rates, and there's no registration fee. Instruction is available on all popular musical instruments including piano, guitar, bass, ukulele, voice, drums, violin/fiddle, cello, brass and woodwinds. We also have teachers for specialized instruments including mandolin, banjo, lap-steel guitar and oud. Also offered are lessons in theory, songwriting/composition, and looping. Any age, any stage, whatever one's musical goal, we have a suitable instructor who will be happy to assist whether the student wishes to learn music simply for the sheer enjoyment of playing an instrument or one preparing for RCM examinations. If you're looking for music education in a fun, supportive environment, contact us at 902-496-6986. We look forward to meeting you!
Group Lessons
Not available at present.
Our Banjo Teachers:
show all

Skip Holmes - Online Lessons Available
(Guitar, Banjo, Fiddle, Violin and Mandolin)
Registration Request
Online Lessons: Yes
Skip played in rock and blues bands before getting into traditional music. He has played with the house band on Up Home Tonight on ATV, The Ladies Choice Bluegrass Band, The Gordon Stobbe Trio, and the Richard Wood Band, and has toured and recorded with these players and many others - such as Graham and Eleanor Townsend, Calvin Vollrath, and Peter Dawson. Skip has transcribed a number of books of fiddle tunes for Mel Bay and has been teaching for over 35 years. His rate for a 30-minute private lesson is $25.