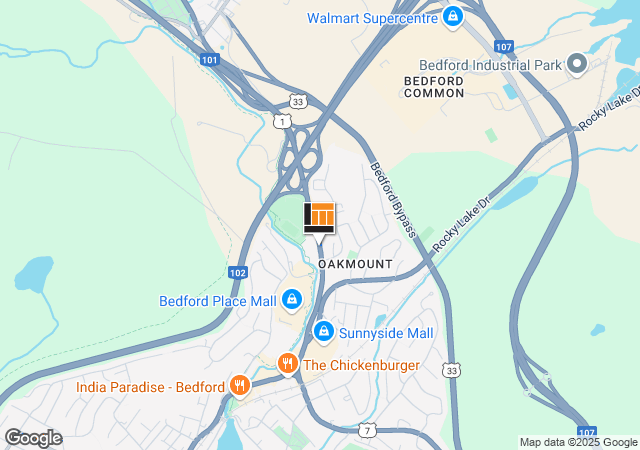 This Location Offers:
Online Lessons
All Lessons
Private Lessons
The largest Music Lesson Centre in Nova Scotia is located at 1717 Bedford Highway. There are currently 20 teaching studios with plenty of parking available on site. Our facility includes a performance space for recitals and group classes. Committed to excellence in music instruction, the L&M Bedford location has over 30 of the best qualified music teachers in the business. Our instructors are active in the local music scene and/or have degrees from reputable post-secondary institutions. Private music lessons are provided here at affordable rates, and there's no registration fee. Instruction is available on all popular musical instruments including piano, guitar, bass, ukulele, voice, drums, violin/fiddle, cello, brass and woodwinds. We also have teachers for specialized instruments including mandolin, banjo, lap-steel guitar and oud. Also offered are lessons in theory, songwriting/composition, and looping. Any age, any stage, whatever one's musical goal, we have a suitable instructor who will be happy to assist whether the student wishes to learn music simply for the sheer enjoyment of playing an instrument or one preparing for RCM examinations. If you're looking for music education in a fun, supportive environment, contact us at 902-496-6986. We look forward to meeting you!
Group Lessons
Not available at present.
Our Drums Teachers:
show all

Aaron Churchill
(Drums)
Registration Request
Online Lessons: No
Aaron is a professional drummer specializing in blues and rock styles. Passionate about the value of music and a drummer's role within the musical experience, he passes that enthusiasm along to others. In his lessons, Aaron teaches the importance of listening and focusing while learning, practicing, rehearsing, and performing. His curriculum has been developed from a wide variety of influences and resources, and he welcomes students of all ages. Aaron's rate for a 30-minute private lesson is $24.

Doug Cameron
(Drums, Guitar and Ukulele)
Registration Request
Online Lessons: No
Doug has a Bachelor of Arts with a major in Music from St. Francis Xavier University. He has been playing in various groups in Halifax for many years, has toured the continent with Aide de Camp, and currently plays in the ECMA nominated band Doctor Dfunkt. Doug teaches rock, jazz, and other styles of drumming, and his rate for a 30-minute private lesson is $25.

Mark has a Bachelor of Music in Jazz Studies from St. Francis Xavier University and a Bachelor of Music in Education from Memorial University. He has been performing since 1993, and has played at the ECMAs, on Breakfast Television, and in most of the clubs in Halifax. Mark likes jazz, rock, and other popular styles and has been teaching at the Lesson Centre since 2006. His rate for a 30-minute private lesson is $25.