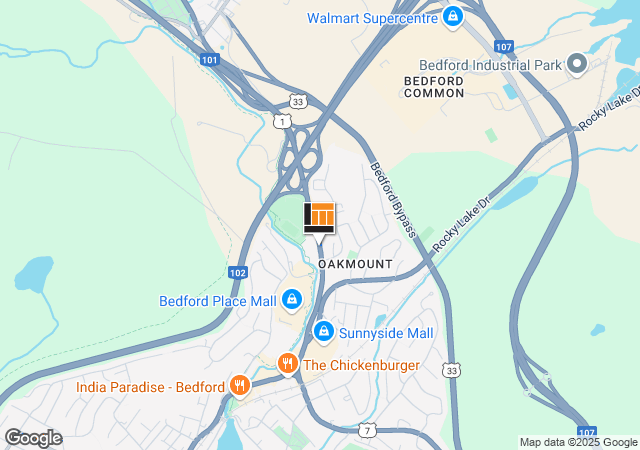 This Location Offers:
Private Lessons
The largest Music Lesson Centre in Nova Scotia is located at 1717 Bedford Highway. There are currently 20 teaching studios with plenty of parking available on site. Our facility includes space for recitals and group classes (such as ukulele sessions, vocal camps, band jams, and lots more). Committed to excellence in music instruction, the L&M Bedford location has over 35 of the best qualified music teachers in the business. Our instructors are active in the local music scene and/or have degrees from reputable post-secondary institutions. Private or semi-private music lessons of 30, 45, or 60 minutes are offered here at affordable rates, and there's no registration fee. Instruction is available on all popular musical instruments ~ including piano, guitar/bass, voice, drums, violin/fiddle, cello, brass, and woodwinds ~ as well as on recorder, mandolin, banjo, lap-steel guitar, ukulele and oud. Also offered are lessons in theory, songwriting/composition, and looping. Any age, any stage, whatever one's musical goal, we have a suitable instructor who will be happy to assist either the student wanting to learn music simply for the sheer enjoyment of playing an instrument or one preparing for RCM examinations. If you're looking for music education in a fun, supportive environment, phone 902-496-6986. Whether you're registering for lessons or looking for more information on our programs, Matt and Joanne look forward to your call.
Group Lessons
Adult ukulele class
All ages choir
Rock bands
Our Violin Teachers:
show all

Allie Bennett
(Fiddle, Beginner Violin and Acoustic Guitar)
Allie has been in the Canadian Music Industry since 1975. He has toured Canada, the U.S., Sweden, Australia, Germany, Austria, and Switzerland and has played on over 150 album projects as a studio bass player. His name appears on over 1,000,000 units sold in Canada. Allie has worked with John Allan Cameron, Rita MacNeil, Stan Rogers, Murray McLauchlan, The Rankin Family, The Barra MacNeils, Jimmy Rankin, Raylene Rankin, Mary Jane Lamond, Natalie MacMaster, Ron Hynes, Bruce Guthro, Dave Gunning, Howie MacDonald, Ashley MacIsaac, and many more. He was Musical Director for the 1995 East Coast Music Awards and also Band Leader for the 1997 and 1998 editions of The Cape Breton Summertime Review. In 2003 he was Musical Director of The Rise and Follies of Cape Breton - The Second Coming. Allie released a fiddle album in 2004, his first solo project aptly titled It's About Time; and in 2005 he was presented with the East Coast Music Association's Musicians Achievement Award. In 2013 he released his second CD, Full Circle, which received nominations for both Music Nova Scotia and East Cost Music Awards. He has also been nominated twice for Music Nova Scotia Educator of the Year. Allie has been teaching music since 1992, and his rate for a 30-minute private lesson is $25.

Anthony Rissesco
(Violin, Fiddle, Viola)
Anthony is a versatile violin player and teacher who has toured with award-winning singer-songwriter Lennie Gallant and with roots-rock band Pogey. As a member of the neo-traditional trio Papilio, Anthony garnered ECMA and Nova Scotia Music Awards nominations. He is also a member of the popular Halifax band The Gig Dogs and has played with Symphony Nova Scotia, Anne Murray, and Peggy Seeger. As a music student at Dalhousie University, Anthony studied classical violin under Phillippe Djokic. He has won fiddle competitions throughout Canada, including the Maritime Fiddle Championship. In 1990 Anthony came third in the Canadian Open in Ontario, and he was chosen to represent Nova Scotia at the Grand Masters Competition in Ottawa for six consecutive years. He has been an adjudicator at the Kiwanis Festival and has been teaching since 1989. Anthony's rate for a 30-minute private lesson is $24.

Daniel MacNeil
(Guitar, Piano, Violin, Oud and percussion (composer, recording artist, and instructor))
Daniel teaches a wide range of genres including flamenco, classical, folk, pop, fingerstyle, blues, jazz, rock, and many genres of "world music". As well as being a faculty member of Dalhouse University, he is the principal guitarist of professional, local flamenco ensembles and has worked with Symphony Nova Scotia and both the Victoria and Edmonton Symphony Orchestras as a performer and composer. Daniel graduated with a B.Music from Acadia University and has trained at world-renowned schools in India and Madrid, Spain. His website is http://www.danielmacneil.ca, and his rate for a 30-minute private lesson is $25

Skip Holmes
(Guitar, Banjo, Fiddle, Violin and Mandolin)
Skip played in rock and blues bands before getting into traditional music. He has played with the house band on Up Home Tonight on ATV, The Ladies Choice Bluegrass Band, The Gordon Stobbe Trio, and the Richard Wood Band, and has toured and recorded with these players and many others - such as Graham and Eleanor Townsend, Calvin Vollrath, and Peter Dawson. Skip has transcribed a number of books of fiddle tunes for Mel Bay and has been teaching for over 35 years. His rate for a 30-minute private lesson is $25.