North York - Saxophone Lessons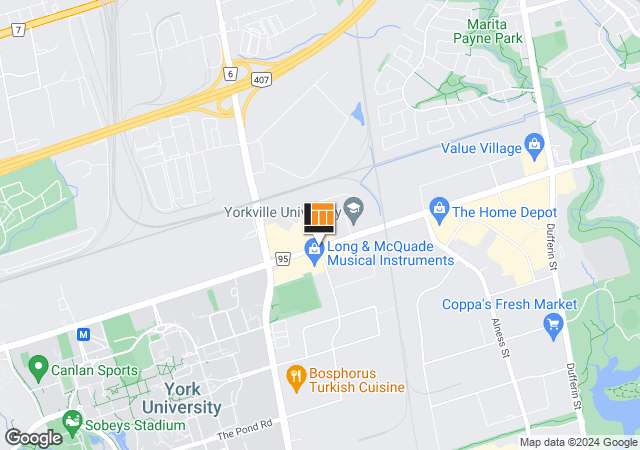 This Location Offers:
Online Lessons
All Lessons
Private Lessons
Private lessons include individual, weekly instruction by professional adult musicians. Monthly tuition payments reserve a weekly lesson time, allowing teachers to prepare specialized curriculum. Students are expected to practice daily at home to maintain consistent progress. ** Online lessons are available ** Contact: [email protected]
Group Lessons
Group programs are a great way to develop listening skills and confidence, working together to create musical outcomes. Weekly sessions include small group instruction and performance opportunities. All students must be committed to weekly attendance and involved in class participation. Starting from 10 weeks for $200. Many sessions continue monthly. * ALL GROUP CLASSES HAVE BEEN POSTPONED
Rock skool
Jazz band
Theory
Cello ensemble
Junior rock skool
Our Saxophone Teachers:
show all

Andrew Kay
(Saxophone, Clarinet, Flute (Woodwinds))
Registration Request
Online Lessons: Yes
*Currently teaching online only*
B.A.
Andrew is a versatile musician and artist from Toronto, Canada performing music ranging from Indo-Jazz, World Music and Indian Classical Raga Music to Contemporary Jazz and Improvised Music. He is among one of the first musicians to perform Indian Classical music on the Alto Saxophone. He is a seasoned performer through numerous feature concerts around the globe with maestros and is the co-leader of many successful creative musical projects. Andrew also teaches lessons on flute and clarinet.
Andrew's rate is $24/half hour.

Emerald Sun
(Piano, Clarinet, Saxophone)
Registration Request
Online Lessons: Yes
B.Mus. M.Mus
Emerald has built a professional career in classical music and music pedagogy specializing in piano and woodwinds. She holds a Bachelor of Music from McGill University and a Master of Music from Trossingen Musikhochschule in Germany. Emerald has taught for years students of all ages both in Canada and abroad. Aside from English, she speaks Mandarin, German and French. Her unique approach combines North American and European pedagogy and focuses on correct body use, musical understanding and having fun!
Emerald's rate is $26/half hour.