North York - Viola Lessons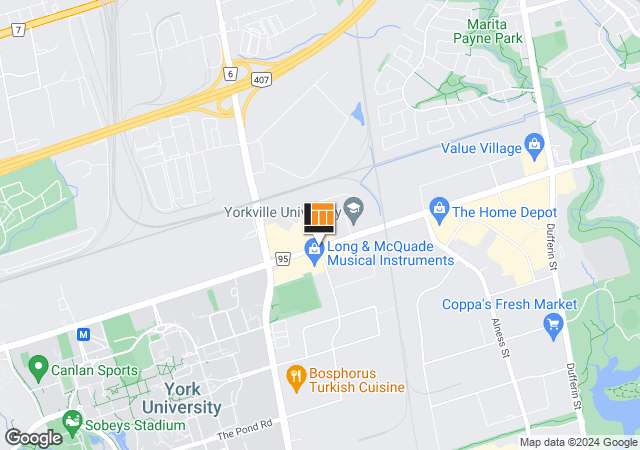 This Location Offers:
Online Lessons
All Lessons
Private Lessons
Private lessons include individual, weekly instruction by professional adult musicians. Monthly tuition payments reserve a weekly lesson time, allowing teachers to prepare specialized curriculum. Students are expected to practice daily at home to maintain consistent progress. **ALL LESSONS CENTRES ARE TEMPORARILY CLOSED ** Online lessons are available ** Contact: steeleslessons@long-mcquade.com
Group Lessons
Group programs are a great way to develop listening skills and confidence, working together to create musical outcomes. Weekly sessions include small group instruction and performance opportunities. All students must be committed to weekly attendance and involved in class participation. Starting from 10 weeks for $200. Many sessions continue monthly. * ALL GROUP CLASSES HAVE BEEN POSTPONED
Rock skool
Jazz band
Theory
Cello ensemble
Junior rock skool
Our Viola Teachers:
show all

Alexandra Pires Duro
(Violin, Viola, Theory)
Registration Request
Online Lessons: Yes
B.Mus, M.Ed.
Alexandra is a music teacher from Portugal. She holds a Bachelor of Music Performance in Violin and a Master of Music Teaching degree. She performed while working and studying with several orchestras and bands in Europe. She has participated in several major musical projects and performed in the biggest concert houses. She moved from Portugal to Canada in 2017 to pursue her passion for teaching and has been performing in Canada and the US since.
Alexandra's rate is $24/half hour.

Denise Wright
(Piano, Violin, Viola, Voice, Theory)
Registration Request
Online Lessons: Yes
RCM 8 Piano & Violin, RCM Advanced Rudiments
Denise started learning the violin at 5 years old and is currently studying classical, jazz, and folk violin at York University. A multi-instrumentalist she has also studied piano, vocal, flute, viola, cello and guitar. She has played in the Mississauga Youth Orchestra, York University symphony orchestra and is currently a member of Brampton's Rose Orchestra.
Denise's rate is $23/half hour