North York - Voice Lessons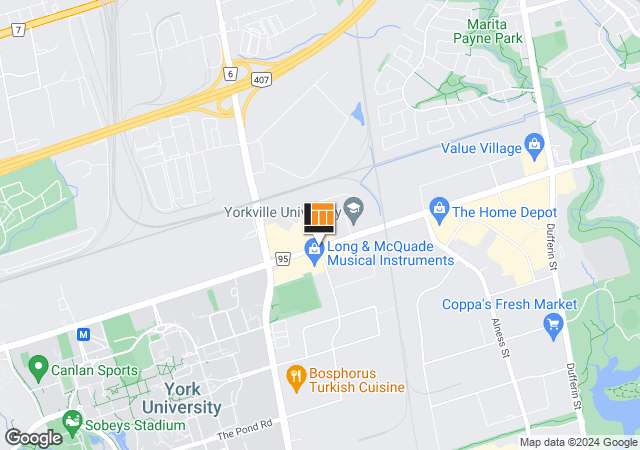 Our Voice Teachers:
show all

Dallas Chorley
(Voice, Piano)
Dallas is a recent graduate from the Master of Music programme in Voice Performance at the University of Toronto. A versatile performer, Dallas enjoys singing many styles of music including classical, sacred, musical theatre and pop. Throughout this exploration of genres, she has developed an appreciation for all music and is able to teach students of all ages in whatever style they feel most passionate about.
Dallas' rate is $23/half hour.

Denise Wright
(Piano, Violin, Viola, Voice, Theory)
RCM 8 Piano & Violin, RCM Advanced Rudiments
Denise started learning the violin at 5 years old and is currently studying classical, jazz, and folk violin at York University. A multi-instrumentalist she has also studied piano, vocal, flute, viola, cello and guitar. She has played in the Mississauga Youth Orchestra, York University symphony orchestra and is currently a member of Brampton's Rose Orchestra.
Denise's rate is $23/half hour

Jordan Kane
(Piano, Voice, Theory)
MMusic, DSMusic upon Completion
As a music educator, I believe that it is my responsibility to provide well-prepared, quality instruction to help each student realize their own potential and abilities. As a post-graduate student, I say to all my potential students that "I hope to instill in you the desire to be diligent in your practice, and to aim for a pure and hygienic utterance of quality whether it is from your vocal cords, or from a man-made instrument". As a true maestro of a musician, the escalating industrial standards within the music industry are always on an incline, as well as the demands for modern learning applications within the field. I have taken the time to procure and blend knowledge of classical, traditional, and contemporary music theories for many musical needs and situations in the industry. I teach them to my clients, students, and perform them for my audience all while keeping my character traits. My passion is music.
Jordan's Rate is $26/half hour.

Raymond Billiald
(Piano, Voice)
B.F.A.
Specialized Honours Music.A graduate of York University's BFA music program, Raymond is a highly adaptive performer and teacher. He began his musical studies through RCM where he completed his grade 10 voice and grade 8 piano certifications as well as advanced rudimentary theory. Performing in many capacities as a singer, pianist, accompanist, harpsichordist, and musical director, Raymond has learned to adapt to many performance situations and has over 8 years of performance experience. As a teacher Raymond has worked as a vocal coach, studio accompanist, voice teacher and piano instructor for all ages and skill levels. He is an associate member of NATS.
Raymond's rate is $24/half hour.

Tanya Thompson
(Piano, Voice)
Hon. B.A.
Tanya is an alumnus of the University of Toronto's prestiguious Bachelor of Muisc in Performance program, where she studied under the renowned Mary Morrison. Tanya incorporates her extensive classical training and performing experience into her lessons, giving students an in-depth understanding of music.
Tanya's rate is $24/half hour.

Tasha Banate
(Voice, Piano, Theory)
B.A Music (Jazz)
Tasha Jade Banate is a Music Teacher based in the Greater Toronto Area. Her particular approach combines her background in music and Integrative Nutrition to help musicians harness their full potential. She is happy to instruct students of different skill levels and musical interests. From RCM to contemporary/ pop, Tasha's main priority is to encourage growth and joy from her students' lessons.
Tasha's Rate is $25/half hour