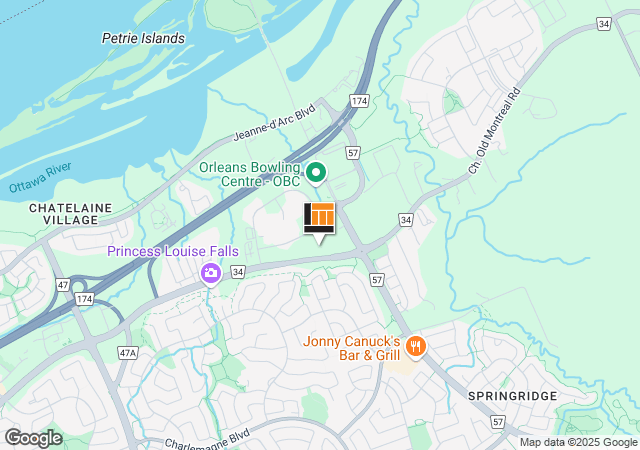 Our Teachers:
show all

Andrea Kovago
(Voice, Piano)
Canadian/Hungarian lyric mezzo soprano, Dr. Andrea Kovago is a sought-after performer throughout the United States and Canada. She has performed steadily in the areas of opera, oratorio, chamber music and numerous solo and collaborative recitals.
Alongside opera, Dr. Kovago has been a featured soloist with many distinguished organizations like, the Société philharmonique de Montréal, Choeur Sorel-Tracy, the Stewart Hall Singers, Choeur symphonique de Sherbrooke, Exultate Chamber Choir and Orchestra and many others. As a soloist, Andrea has recorded at least four CDs as alto soloist including Bach's St. John Passion completed in March 2014.
Andrea is an active member of several professional affiliations including the National Association of Teachers of Singing, Royal Conservatory of Music, Ontario Music Teachers Association, Gloucester Music Teachers Association and Conservatory Canada.
Her teaching experiences span more than 25 years and include work at Dalhousie University, The University of Minnesota, Anoka Ramsey Community College, University of Calgary and the University of Lethbridge Music Conservatory. Andrea works with more than 45 voice and piano students a week, of which several piano students take yearly examinations with the RCM, with Honours and First-Class Honours rankings. In addition, she adjudicates the Kiwanis Music Festival, NATS competitions and coaches singers/actors in straight acting and musicals.
A great number of Andrea's voice students have achieved 1st, 2nd and 3rd place standings at the Ottawa NATS Auditions and The Kiwanis Music Festival held each April. Several other students have often been accepted into prestigious music schools across the country and abroad, pursuing Bachelor of Music degrees for performance, Music Education, Music Therapy and Music Theatre.
Andrea's rate per half hour private lesson at Long & McQuade Orleans is $26. (English)

Andrew Burns
(Guitar, Bass, Ukulele, Mandolin, Banjo)
Formally trained from an early age, Andrew is a multi-instrumentalist. He has been teaching music for nearly fifteen years in styles ranging from pop and rock to jazz, latin and classical, and puts an emphasis on understanding music theory. He has learned from Carleton University instructors Steve Rollins (classical guitar), John Geggie (upright bass), and Jeff Asselin (drums).
He currently plays electric and upright bass with artsy-pop group The PepTides, classic rock band The Powergoats, and folk/reggae/hiphop artist Ty Hall.
Andrew's rate per half hour private lesson at Long & McQuade Orleans is $23. (English)

Andrew Knox
(Trumpet, Piano)
Andrew Knox is a well-rounded trumpeter and keyboardist based in Ottawa who has gained a great knowledge in different genres including classical, jazz, funk, rock, fold, R&B and hip-hop. Andrew studied music performance at both Cambrian College and Carleton University.
As a teacher, he continually evaluates the needs and interests of his students while blending in real-life experiences to encourage the most inspired lessons possible. Lessons with Andrew are structured and incorporate theoretical elements in order to cultivate the student's interest and love for their craft.
As a performer, he can be found playing with BLAKDENIM, Angelique Francis and the Bytowne Big Band, among others. Formerly, Andrew held second chair with the Sudbury Symphony Orchestra, performed in the Capital Youth Jazz Orchestra and the Feelin' Nostalgic Sextet. Andrew has played some of Canada's largest festivals, opening for artists including Trombone Shorty, Snoop Dogg, T-Pain, Classified and Chad Brownlee.
Andrew's rate per half hour private lesson at Long & McQuade Orleans is $23. (English)

Ben Borg
(Guitar, Bass, Ukulele)
Ben is a guitarist from Barrie, Ontario. After completing an advanced diploma in music performance at Sudbury's Cambrian College, he moved on to the University of Ottawa to acquire his Bachelor of Music degree, with a double major in composition and performance. He is now in his final year of study for his Master of Music degree in guitar performance at uOttawa.
He loves all things related to classical, metal, rock and jazz music. In his spare time, he likes to do photography, bike, and write new pieces of music.
Ben's rate per half hour private lesson at Long & McQuade Orleans is $23. (English)

Cliff Chamberlain
(Guitar, Bass, Ukulele)
Cliff Chamberlain is a well rounded guitarist and musician with over 25 years of playing, performing and touring experience. He is well versed in numerous styles: rock, blues, classical, jazz, country and many more. Cliff has taught at various schools in the Ottawa area for over 14 years. His teaching approach works for the student by teaching them their favourite songs and styles, while giving them the essential fundamentals to progress in any style they choose.
Cliff's rate per half hour private lesson at Long & McQuade Orleans is $23. (English)

Erik Johnson-Scherger
(Violin, Fiddle, Mandolin, Viola)
Erik Johnson-Scherger began classical training on the violin at the age of six. He holds a Bachelor's degree in Music Performance and a Diploma in Chamber Music from Wilfrid Laurier University, as well as a Master's in Music Performance from the University of Ottawa. Erik has performed with the Kingston and Ottawa Symphony Orchestras, given concerts of East-Coast style fiddle music as a member of the Lyrik Duo, played on the main stage of Burlington's Sound of Music Festival with indie-rock band Onion House, and has served as sideman and session musician for country, pop, hard rock bands, as well as band leading for the Bel Air Jazz Combo.
Erik's rate per half hour private lesson at Long & McQuade Orleans is $24. (English)

Garrett Warner
(Guitar, Bass, Ukulele)
Garrett is a guitarist and composer whose love for music started at a very young age. Before he was ten years old his family started and continues to run a country and blues-grass festival based out of his hometown of Colborne, Ontario. Being a player of many styles has led Garrett to playing in local venues and throughout the country, including notable festivals like Ottawa RBC Bluesfest and TD Ottawa Jazzfest. He has had the pleasure to study guitar under guitar virtuoso Dave Barton, as well as extensively under Canadian jazz heavy-weight Roddy Ellias. Garrett believes in creativity and pushing ones boundaries while also maintaining a strong foot in foundation.
Garrett's rate per half hour private lesson at Long & McQuade Orleans is $23. (English)

Joseph McDonald
(Piano)
Joseph began playing the piano at the early age of five, and even then showed encouraging signs of his burgeoning talent and musicality. He performed locally in Prince Edward County as an accompanist in various church and choral settings, which sparked his avid love for music all of kinds. Having completed the RCM piano examinations in his teenaged years, while consistently achieving first-class distinction honour marks, Joseph chose to pursue music at the post-secondary level under the tutelage of renowned Canadian pianist David Jalbert at the University of Ottawa. In addition to teaching privately, Joseph regularly performs in the Ottawa area.
Joseph's rate per half hour private lesson at Long & McQuade Orleans is $22. (English)

Lili Roussakis
(Voice)
Known for her expressive singing and strong belt, Lili has established herself as a musical theatre performer in the Ottawa area. She brings many years of stage experience, from competing at the Kiwanis Music Festival and NATS competitions, to performing on the main stage at Centrepointe Theatre. Theatre credits include Casey in First Date: The Musical (Tuba Czar Productions), Lucy van Pelt in You're a Good Man, Charlie Brown (CUMTE), Sister Mary Gilbery in Sister Act (Suzart Productions), Ermengarde in Hello, Dolly! (Suzart Productions), and Schwarzy in the 25th Annual Putnam County Spelling Bee (CUMTE).
Lili holds a Bachelor of Music from Carleton University, where she learned about vocal technique and music education. As an educator, she has taught many music theatre programs, and teaches musical theatre voice and music theory at a local theatre company.
Lili's rate per half hour private lesson at Long & McQuade Orleans is $22. (English)

Nate Livingstone
(Drums)
Nate is an active member of the Ottawa music scene with over a decade of experience performing in multiple genres. As a teacher, Nate places a strong emphasis on technique and establishing a foundation from which students can grow and feel comfortable in numerous musical situations. He plays regularly as a session musician, with his progressive metal group The Aphelion as well as in Blues Rock band Crunchy Flower. Nate strives to instill in his students the same passion he has for playing, with personalized lessons tailored to how an individual student learns, practical advice from his own playing history, and dedicated instruction.
Nate's rate per half hour private lesson at Long & McQuade Orleans is $23. (English)
Norm Howard
(Guitar, Bass, Ukulele)
Norm has been playing guitar for 40+ years and teaching/performing for over 20 years. He co-developed the guitar teaching program at Simply Guitars in Ottawa in 2006 where he taught for almost ten years. Utilizing the 12 bar blues styles and CAGED system have been very effective in helping students establish a technical foundation from which they can branch off into rock, pop, metal, country and jazz etc. He believes in a relaxed but structured learning environment, utilizing both theoretical and hands-on approaches, and enjoys teaching anyone from the complete novice to the seasoned player looking to expand their horizons. His personal philosophy also includes talking about the history and origins of songs, styles, performers, instruments etc.
Norm is interested in playing in many idioms; favourites include blues, slide guitar, jazz, folk, rock, world, classical--these influences can be heard in his Ottawa-based instrumental trio "Butterflies and Zebras".
Norm's rate per half hour private lesson at Long & McQuade Orleans is $23. (English)

Renée Dahn
(Violin, Viola, Fiddle, Piano)
Renée Dahn started playing the violin at the age of five and piano at the age of nine. Originally from Prince Edward Island, Renée grew up surrounded by the rich musical culture of the Maritimes. She holds a Bachelor of Music from Wilfrid Laurier University, where she studied violin and viola. Renée believes in cultivating interest and excitement about music through positive reinforcement and personally tailored lessons, which includes helping her students establish and accomplish goals, and creating a healthy relationship with the instrument. She has performed throughout the Maritimes and southern Ontario, including with the Prince Edward Island Symphony Orchestra and as a soloist at the Indian River Festival's Youth Showcase concert. In addition to teaching, Renée is an active performer in the Ottawa area in chamber groups and as a session musician.
Renée's rate per half hour private lesson at Long & McQuade Orleans is $23,

Richard Page
(Flute, Clarinet, Oboe, Bassoon, Saxophone)
Ottawa based woodwind artist, Richard Page has become a sought-after performer and educator for all levels. His unique sound and approach to the baritone saxophone has been featured on many recordings and he is an in-demand sideman in the Ottawa-area.
Richard has performed with with many world-renowned artists. Most recently, he performed at the 2019 Ottawa Jazz Festival with the = Jazz Orchestra, led by Christine Jensen (saxophone section included Tara Davidson, Allison Au, Anna Webber and Claire Devlin). At the 2018 Ottawa Jazz Festival, Richard performed with the Jerry Granelli Group, which featured guitar legends Robben Ford and Bob Lanzetti. He also performed with Hilario Duran (as the baritone saxophonist/bass clarinetist with the Ottawa Latin Jazz Big Band) that year. Richard has shared the stage with Mike Rud (Juno Award Winner), Adrean Farrugia, Phil Nimmons and many other jazz greats.
In addition to his own projects, Richard performs regularly with the Prime Rib Big Band, Sly High - A Tribute To Sly & The Family Stone, ERU-ERA, Renée Landry, The Commotions and The Rock Steadies. Richard's woodwinds have been featured on television on commercials, TV shows and movies, and can be heard on the Kidscreen award winning (Emmy and Canadian Screen Award nominated) Sesame Workshop/Nelvana cartoon, Esme and Roy.
Richard's musical education was developed through a combination of his studies at Mohawk College and many performing opportunities in his early career. He was a member of the Hamilton All-Star Jazz Band and travelled to Europe in 2007, performing at the Montreux and Vienne jazz festivals. Through his involvement in the HASJB and he was awarded the Noreen and Phil Nimmons Scholarship from the Steeltown Friends of Mohawk Jazz (2005 and 2007). Richard has studied with many renowned Canadian musicians, such as Kirk MacDonald, Petr Cancura, and spent several years studying with world-renowned woodwind artist, Tim Price.
Richard is a proud endorser of Key Leaves, and DeQuelery Wind Instruments woodwind products. He is also a proud member of the D'Addario Education Collective.
Richard's rate per half hour private lesson at Long & McQuade Orleans is $24.

Samantha Harrison
(Cello)
Samantha Harrison began learning the cello at age ten, and has been teaching privately since completing her undergraduate degree at Queen's University. She now holds a Master's in Music from the University of Ottawa. Samantha has volunteered with programs such as the Laurier String Academy, and the Ottawa OrKidstra program, and enjoys working with students of all ages and abilities. Ms. Harrison is particularly fond of chamber music, and is now a member of the newly-formed Rideau String Quartet.
Samantha's rate per half hour private lesson at Long & McQuade Orleans is $23. (English)