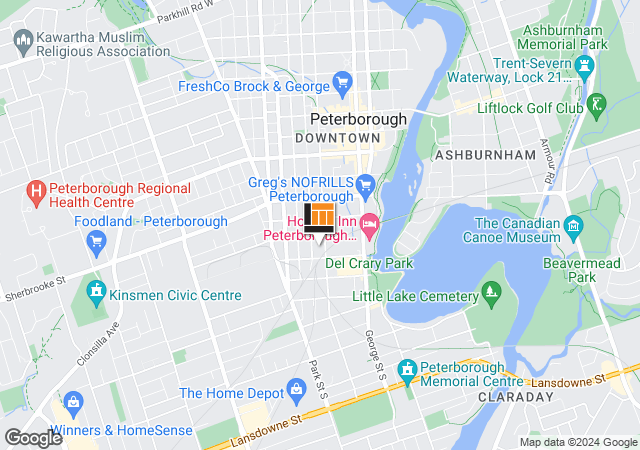 Our Teachers:
show all

Allan Fehrenbach
(Violin, Guitar, Banjo, Ukulele, Mandolin)
Al has taught privately since 1996 and has been performing and touring since 1974 in a variety of country and bluegrass bands. He has worked as a studio musician and has performed in musical and theatrical productions. Al works with many different styles and instruments and looks to coordinate his students into musical groups, enabling them to perform at local events and recitals. He teaches students of all ages and levels of experience. His rate is $21 per half hour lesson.
Ben Foss
(Guitar, Theory)
Ben has been playing music since 1989 and teaching for 10 years. His specialties are Theory, Country, Rock, Metal and Blues. He currently performs with multiple projects including 8 Track Mind (a 70's FM Rock Tribute) The Grunge Project (a 90's Grunge Tribute) and Vern's Comb (a 90's Rock Cover band) among others. Ben teaches students of all ages and skill levels. His rate is $21 per half hour lesson. ​

Brandon Munro
(Drum Set, Hand Drums, Percussion, Guitar)
Brandon studied contemporary music at Mohawk College in Hamilton Ontario under some of Canada's most skilled musicians. In his time of study there he became very immersed in the musical vocabulary of contemporary rock /pop music. He plays in various groups around Ontario of all different styles and genres. Brandon has also performed at many jazz, folk and contemporary music festivals around the world. His rate is $21 for a 30 minute lesson.

Bryan Landry
(Drums)
Bryan Landry has been a professional musician for the last 30 years. He is proficient in most styles of music ranging from jazz, country, blues, rock and pop. He had 15 years experience teaching privately at Bud's Music Centre before obtaining his Bachelor of Education in 2004. Bryan has considerable experience both on the stage and in the recording studio environment. He is capable of working with students of all ages and capability levels. His knowledge and experience enable him to tailor lessons to fit your individual needs and interests. His rate is $21 per half hour lesson.

Caitlin O'Connor
(Voice, Piano)
Caitlin has been performing since 1998, she has been in numerous theatrical productions such as Les Miserables, Seven Brides for Seven Brothers, and Spring Awakening. Caitlin graduated from the St. Clair Music Theatre program studying under professionals such as Steven Hendrikson, John Karr, and Peggy Dwyer. Currently, Caitlin heads up the event series Hometown Sound, gathering local musicians to perform together and supporting local charities. She specializes in Music Theatre, Pop, Country Jazz, and Rock. Her rate is $21 for a 30 minute lesson.

Dawson McManus
(Bass (electric), Guitar, Harmonica, Ukulele, Piano)
Dawson has been playing music for 18 years and gigging professionally for 16 years. Dawson studied Jazz Performance at Mohawk College and specializes in rock and roll and blues music. His experiences range from film scoring to songwriting and playing/touring with a number of active bands in the Peterborough area. He has been teaching students of all ages and skill levels since 2005 and his rate is $21 per half hour lesson.

Derica Scott
(Piano, Vocal, Flute, Guitar)
Derica Scott has been studying through the Royal Conservatory of Music since 2004, and has been involved in performing, accompanying, and teaching since 2013. She specializes in classical, pop, rock, folk, and jazz, and has played for choirs, weddings, and exam takers as an accompanist. Derica has also worked as a live sound technician in Guelph, for student performancea as well as festivals. She teaches advanced voice and piano, as well as intermediate flute and beginner guitar. Her rate is $21 per half hour.

Janel Jarvis
(Piano, Vocal)
Janel received her education and training in music, recreation and fitness as well as dance and movement, and has been teaching classes in these intersecting areas for nearly 25 years. She develops and implements music and movement programs for people of all ages: babies and preschoolers, elementary, high school and post secondary and the general community. She understands the importance of putting one's teaching into practice and is an accomplished performer. Janel is currently the vocalist for a 5 piece jazz ensemble as well as a trio, and accompanies music exams, auditions, and a local church choir. Her rate is $21 per half hour lesson.

Keltie Marie Hiland
(Piano)
Keltie has played music since age 5 and started teaching at Uptown Music in her final year at Peterborough Collegiate Vocational School (PCVS). She has an education in music and studio arts from Guelph University and Algonquin College. Kelis has been performing independently and teaching privately for 10 years with students of all levels, skill sets, and styles of music. Creating individual lesson plans is of the utmost importance in her teaching, and she is committed to helping each individual discover and develop their own musical goals. Her rate is $21 per half hour lesson

Martha Cooper
(Music For Minis)
Martha is known for her gentle approach to sharing her knowledge. A highly skilled musician and practitioner of the folk arts, Martha brings a respectful authority to her work which is appreciated by her peers and students.At the Ottawa Folklore Centre, Martha quickly became established as a multi-instrumental instructor to the young and elderly; teaching flute, ukulele, penny whistle, banjo, and Irish drum. Another of Martha's many hats is that of a music and movement teacher for very young children. A trained Kindermusik and Suzuki Early Childhood teacher, Martha has designed a program to help children learn about how their bodies can move and be expressive while at the same time learning the fundamentals of music. From as young as newborn babies to children of 5 or 6, Martha's music program pleases all.

Medda Burnett
(Brass, Bassoon, Sax, Voice)
Medda studied trumpet at Western University, where she also learned to play trombone, bassoon and other brass instruments. She has been singing in choirs most of her life, most recently in the Peterborough Singers for fifteen years. She studied with Marie Anderson and Paul-Andre Durocher and more recently has learned from Pam Birrell and Leslie Fagan. She presently plays in several local groups of various sizes and is involved with the Peterborough New Horizons Bands. Medda teaches students of all ages and skill levels and her rate is $21 per half hour lesson.

Nick Ferrio
(Guitar, Bass Guitar, Ukulele)
Nick has been playing music for 20 years and has been performing and recording music professionally for 12 years. Nick has performed at many festivals across Canada and throughout Europe with his own band Nick Ferrio & His Feelings, as well as The Burning Hell and Leanne Betasamosake Simpson, among others. Nick is an experienced songwriter, guitarist, bassist, and lap-steel guitarist. He has been teaching students of all ages and skill levels since 2009, and his rate is $21 per half hour lesson.

Richard Alvarez
(Drum Set, Guitar, Bass)
Richard has been teaching since 2000. He attended 534 Raider Air Cadet Squadron and played in the Royal Canadian Air Cadets Drum Corp and Marching Band. He has a background in sound engineering, and has played in a number of rock bands. Richard teaches students of all ages and skill levels. His rate is $21 per half hour lesson.

Ryan Browne
(Bass, Guitar, Piano, Harmonica, Accordian)
Ryan Browne has been performing professionally, for over 20 years, and teaching for 12. He is well known in the Peterborough music scene for his work with the Weber brothers, Emily Burgess and the Emburys, the Lindsay Barr Band, and countless others. He studied jazz performance at Humber College. His rate is $21 per half hour.

Shai Peer
(Piano)
Shai has taught privately since 2006 and has been performing since 1989, playing with Ronnie Hawkins, and as a member of the Weber Brothers Band. He has recorded multiple albums and performed on many cross country and international tours. Shai studied piano with Andre Burashko, Piano Pedagogy with U of T professor Marina Geringas, and continues his studies with York University Professor Frank Falco. He teaches Blues, Rock Jazz, Classical, Organ, Pop and Synthesizer to students of all ages and skill levels. His rate is $23 per half hour lesson.