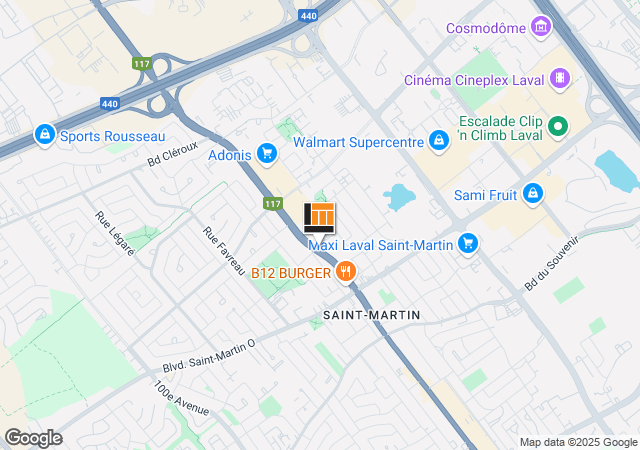 Our Batterie Teachers:
show all
CONNOR ROBINSON
(batterie)
Connor est un multi-instrumentiste professionnel de Calgary avec plus de 28 ans de bagage musical. Il a étudié la batterie à l'université Grant MacEwan et est, depuis l'âge de 8 ans, un étudiant passionné, un créateur et un amateur de musique. Enseignant la batterie depuis 2001 avec plus de 25 000 heures de cours et de nombreux camps de rock à son actif. Son approche créative, amusante et détendue permet de jumeler la pratique à la technique. Ainsi, les élèves se sentent impliqués et à l'aise d'apprendre à leur rythme. Que ce soit pour jouer du rock, du pop, du funk, de l'électronique, du punk ou n'importe quel autre style, Connor met ses élèves sur la bonne voie en un rien de temps.

Son tarif est de 24 $ la demi-heure.
Langue parlée : anglais
--------------------
Connor is a professional multi-instrumentalist from Calgary, Alberta with over 28 years of musical experience. He studied drums at Grant MacEwan University and has been a passionate student, creator and appreciator of music since age 8. Instructing drums since 2001, Connor has taught 25,000+ lessons and countless rock camps over the course of his storied career. His creative, fun and relaxed approach fuzes the practical with the technical in such a way that students can feel engaged and comfortable to learn at their own pace. Whether it's Rock, Pop, Funk, Electronic, Punk or any other genre, Connor can have you on the road to playing it in no time.

Rate: $24/half-hour
Speaks English.
MARIO DI BLASIO
(batterie)
Mario joue de la batterie depuis plus de trente ans. En tant que musicien professionnel, il a joué avec Le cirque du Soleil, ainsi que sur les croisières autour du monde en tant que batteur pour spectacles de lecture à vue. Mario a plus de quinze années d'expérience en enseignement. Il enseigne tous les genres : jazz, fusion, funk, latin, rock et pop. Son programme d'enseignement comprend la lecture, la technique et l'indépendance des mains et des pieds.

Son tarif est de 25 $ la demi-heure.
Langues parlées : français, anglais, italien
--------------------
Mario has been playing drums for over 30 years. As a professional musician, he has played with Le Cirque du Soleil as well as on cruise ships around the world as a show band drummer. Mario has been teaching all styles of music from jazz to fusion, funk, latin, rock and pop since 2001. His concentrates on developing music literacy, technic and hand/foot independance.

Rate: $25/half-hour
Speaks English, French and Italian.
WILL BENNETT
(enregistrement, production, batterie)
Natif de New York, Will a commencé ses études en batterie et percussions à l'âge de 10 ans. Il a étudié à « LaGuardia High School for Music, Art and the Performing Arts », la meilleure école secondaire publique à vocation artistique de New York. Il a ensuite complété un baccalauréat à l'Université McGill en interprétation de la percussion sous la tutelle de Aiyun Huang et Fabrice Marandola. Parallèlement à ses études, Will a commencé à produire de la musique électronique originale et à récolter quelques contrats comme DJ dans divers clubs de Montréal. Son nom de scène est Sherrboy. Avec l'expérience qu'il a acquise en production musicale, Will a pu joindre le prestigieux programme d'enregistrement audio de l'Université McGill. Il a pu aiguiser ses compétences en production studio et en ingénierie du son auprès de légendes de l'industrie comme Wieslaw Woszczyk, Martha DeFrancisco, Richard King et George Massenburg. Durant sa deuxième année, Will a gagné la mention Or du concours international d'étudiants en enregistrement du AES pour la chanson Mountain Garden composée par l'un de ses groupes : Aquarius Dreams. Après sa diplomation, Will a enseigné les cours Consoles audio, Post-production et Techniques de production studio à l'Institut d'enregistrement du Canada avant de se joindre à l'équipe de Long & McQuade. Will joue présentement de la batterie dans deux groupes et travaille à son compte comme ingénieur de son et producteur à Montréal.

Son tarif est de 23 $ la demi-heure.
Langue parlée : anglais
--------------------
Born in New York City, Will began studying drums and percussion at the age of 10. His studies took him to LaGuardia High School for Music, Art and the Performing Arts, New York's premier public high school for the arts. After high school, he completed a Bachelor's of Music in Percussion Performance at McGill University, under the instruction of Aiyun Huang and Fabrice Marandola. During his time in undergrad, Will began producing original electronic music as well as DJing at various clubs in Montréal under the name Sherrboy. His experiences producing his own music led Will to enter the prestigious Sound Recording program at McGill University. Under the expert instruction of industry legends Wieslaw Woszczyk, Martha DeFrancisco, Richard King and George Massenburg, he honed his skills in studio production and audio engineering. While in his second year, Will won the Gold award in the Audio Engineering Society's international student recording competition for the song Mountain Garden by one of Will's Bands, Aquarius Dreams. Upon graduation Will taught the Audio Consoles, Post-Production and Studio Production Techniques courses at Recording Arts Canada, before joining Long and McQuade. Will currently plays drums in two bands, in addition to working as a freelance audio engineer and producer in Montreal.

Rate: $23/half-hour
Speaks English.