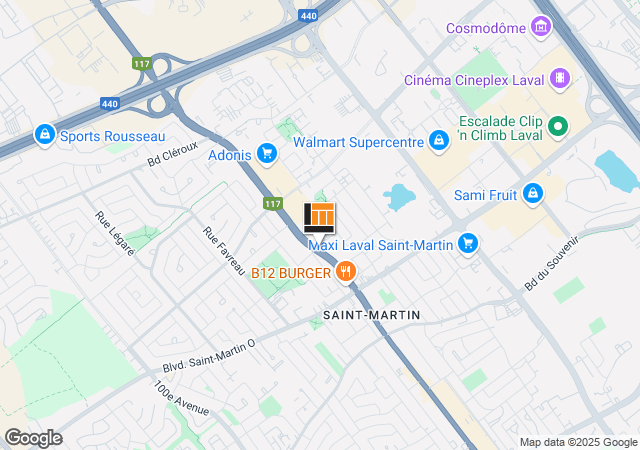 Our Chant Teachers:
show all

CHRISTA MARIA ABOU AKL
(piano, chant)
Registration Request
Online Lessons: No
Dès l'âge de six ans, Christa Maria commence ses études musicales en piano classique. Originaire du Liban, elle s'installe au Canada en 2019 où elle poursuit sa formation musicale en piano jazz. Elle suit également des cours de chant depuis l'âge de douze ans et détient maintenant un DEC en chant jazz, profil création. Pour parfaire ses compétences, elle entamera bientôt des études supérieures en chant à l'UDEM. Au Liban, Christa Maria participait à plusieurs festivals et poursuit sur cette même lancée au Canada. À plusieurs reprises, elle a participé au Festival Libanais qui se déroule généralement dans la grande région de Montréal. Depuis 2017, Christa enseigne plusieurs styles musicaux tels que le classique, le jazz, le populaire, l'oriental et le R&B.

Son tarif est de 22 $ la demi-heure.
Langues parlées : français, anglais, arabe
--------------------
As early as six years old, Christa Maria began classical piano studies. Originally from Lebanon, she moved to Canada in 2019 where she pursued her musical training in jazz piano. She has also been taking voice lessons since the age of twelve and now holds a DEC in jazz voice (specialization in songwriting). To enhance her skills, she will soon begin graduate studies in voice at UDEM. In Lebanon, Christa Maria participated in many festivals and continues to do so in Canada. On several occasions, she has participated in the Lebanese Festival which usually takes place in the Greater Montreal area. Since 2017, Christa has been teaching various musical styles such as classical, jazz, popular, oriental and R&B.

Rate: $22 per half hour
Speaks French, English and Arabic.

GUERSCHON AUGUSTE
(chant, piano)
Registration Request
Online Lessons: Yes
Guerschon Auguste est un artiste émergent qui aime jumeler la musique Gospel avec les couleurs du pop, du jazz et du classique. Membre du groupe Jireh Gospel Choir, il s'est produit sur la scène TD du Festival International de Jazz de Montréal en 2016, a fait quelques apparitions dans des émissions télévisées et chante comme choriste pour des artistes de renoms tels que Bobby McFerrin et Corneille. En 2019, Guerschon termine son Baccalauréat en Interprétation Jazz sous le mentorat de Vincent Morel. Il participe régulièrement à des ateliers de Gospel à la Place des Arts et a des enregistrements studio pour différents artistes. Il enseigne le chant et le piano, dirige occasionnellement le chœur Jireh en concert et crée des arrangements vocaux pour des artistes Gospel locaux. Guerschon enseigne la musique depuis 2014 et son tarif est de 24.00 $ la demi-heure.

Langues enseignées: français, anglais
--------------------
Guerschon Auguste is an emerging artist who likes to combine Gospel music with pop, jazz and classical. As a member of the Jireh Gospel Choir, he performed on the TD stage at the 2016 Montreal International Jazz Festival. He also made a few appearances on television shows and sang back vocals for renowned artists such as Bobby McFerrin and Corneille. In 2019, Guerschon completed his bachelor's degree in Jazz Interpretation under the mentorship of Vincent Morel. He regularly participates in Gospel workshops at Place des Arts and does studio recordings for various artists. He teaches singing and piano. He occasionally conducts the Jireh Choir and creates vocal arrangements for local Gospel artists. Guerschon has been teaching music since 2014, and his rate is $24 per half hour.

Languages taught: French, English

NATHALIE ST-PIERRE
(chant, piano, introduction a la musique)
Registration Request
Online Lessons: No
Nathalie a fait parti du Choeur de l'UQAM pendant 3 ans et demi sous la direction de Miklós Takács, ce qui l'a amené a participer à plusieurs représentations avec le Choeur de 'UQAM à La Place des arts ‐ Montréal, le Carnegie Hall à New York, et l'église Notre-¬‐Dame à Montréal. Elle a chanté en solo dans des mariages, party privé, et bar, et a fait parti d'un groupe de musique québécoise à Vancouver, DrRoqc, durant 8 ans, ou ils ont participé aux Fêtes de la Francophonie de Vancouver. Elle a été professeur de chant et coach privé pour plusieurs artiste dont Gab Davis, chanteur du groupe Redeye Empire de Vancouver. Nathalie a fait parti de la chorale VOC Sweet Soul Gospel Choir de Vancouver sous la direction de Checo Tohomaso et a chanté comme 'backup singer' pour Michael White pour ses spectacles à Vancouver. Depuis son retour au Québec, elle est de retour avec le Choeur de l'UQAM sous la direction de Pascal Cote. Nathalie a plusieurs années d'expérience seule et auprès de divers musiciens de partout dans le monde ainsi que multiples styles musicaux. Elle est formée en musique jazz, dont un diplôme d'étude collégial avec le VCC collège de Vancouver en Voice Jazz et suivi des cours de piano avec le Royal Conservatory de Vancouver.

Son tarif est de 25 $ la demi-heure.
Langues parlées : français, anglais
--------------------
Nathalie was part of the UQAM choir for 3 years under the direction of Miklós Takács and sang with the choir at Place des Arts, as well as at Carnegie Hall in New York, and Notre Dame Church in Montreal. As a solo performer she has sung at weddings, private parties and bars and was a member of the Quebecer band in Vancouver, DrRoqc, for 8 years where they participated in the Vancouver Francophone Festival. Nathalie was a voice teacher and private coach for many artists such as Gab Davis, singer of the Redeye Empire Band in Vancouver. She was also part of the VOC Sweet Soul Gospel Choir in Vancouver under the direction of Checo Tohomaso and she sang as a backup vocalist for Michael White for his shows in Vancouver. Since her return to Quebec, she is back with the UQAM choir under the direction of Pascal Cote. Nathalie has many years of experience as a solo artist in diverse musical styles and alongside musicians from around the world. Her musical education was in Jazz, in which she obtained a College diploma from the VCC College in Vancouver specializing in Jazz Voice and continued piano studies with the Royal Conservatory in Vancouver.

Rate: $25/half-hour
Speaks English and French