---
3108 Jacklin Road
Langford, British Columbia, V9B 3Z1
Phone Number: (250) 800-0943
Lesson Centre: Phone or Text (250) 800-9682
Email: langford@long-mcquade.com
Lesson Centre Email: langfordlessons@long-mcquade.com
Holiday Schedule Changes
Open Every Sunday before Dec 24 (12:00-5:00)
Sunday Dec 24 (11:00-4:00)
Dec 11-23 Extended Hours (Mon-Fri 10:00-8:00, Sat 10:00-6:00)
Dec 25 - Closed
Dec 26 - (10:00-6:00)
Jan 1 – Closed
Store Hours
Monday: 10:00am - 6:00pm
Tuesday: 10:00am - 6:00pm
Wednesday: 10:00am - 6:00pm
Thursday: 10:00am - 6:00pm
Friday: 10:00am - 6:00pm
Saturday: 10:00am - 6:00pm
Sunday: 12:00pm - 5:00pm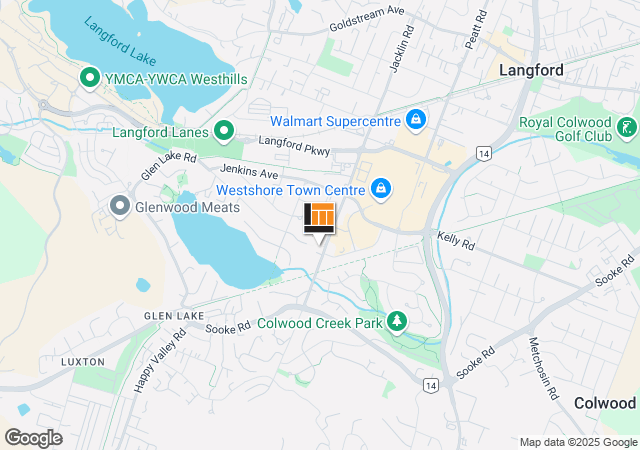 ---
Directions to Long & McQuade Langford
We are located at 3108 Jacklyn Rd, south of Kelly road and the Westshore Town Centre. There are bus stops North of the store on Jacklyn for the number 48, 60, 61 & 64 bus.
Services offered at this location
Daily, weekly and monthly rentals of musical instruments and audio equipment
Professional Guitar technician
Easy musicians friendly financing options
We offer music lessons for all ages, skill levels and instruments!
About our Langford Location
Since opening our doors in December our store has an open layout allowing you to see all the products on display from Band, Guitars, Studio monitors and drums. Upstairs is a state of the art lesson centre with multiple rooms for private lessons as well as a group lesson / clinic room.