---
17 Dow Road
New Minas, Nova Scotia, B4N 3R4
Phone Number: (902) 681-1461
Fax: (902) 681-1463
Email: newminas@long-mcquade.com
Store Hours
Monday: 10:00am - 6:00pm
Tuesday: 10:00am - 6:00pm
Wednesday: 10:00am - 6:00pm
Thursday: 10:00am - 6:00pm
Friday: 10:00am - 8:00pm
Saturday: 10:00am - 5:00pm
Sunday: Closed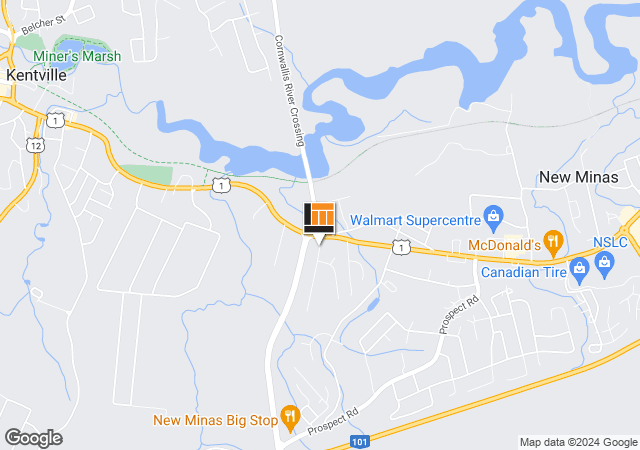 ---
Directions to Long & McQuade New Minas
We are located off exit 12 on the 101 into New Minas, just behind Speedy Glass off Commercial Street.
Services offered at this location
Rentals
Financing
Large Print Music Dept.
Most major brands of musical equipment carried
Experienced in sound systems for virtually any application
Recording advice
If we don't have what you want in stock, we can recommend an alternative from our extensive intentory or we would be happy to order it in for you
About our New Minas Location
The New Minas location has been the site of a music store for many years (Ross Music Sales, Musicstop and now Long & McQuade.
We are staffed by musicians with many years experience in touring/live performance as well as recording and sound system set up etc. who are active in the local music scene.
Our band/education dept. is able to assist with all of your print and band instrument requirements.
We have an excellent acoustic guitar room where you can try out your dream acoustic guitar!