August is Fender Month! - All Locations
This event has expired.
wning the spirit of rock 'n' roll has never been easier!
Join us in August for great specials, and 0% financing for 6 months on all Fender manufactured or distributed products. This includes Fender guitars, Fender acoustic guitars, Fender basses, Fender amplifiers, Fender Custom Shop, Squier guitars and basses, Jackson guitars, EVH guitars, amplifiers and accessories, Gretsch guitars, and Charvel guitars. Plus enjoy:
Exclusive models
Special pricing
Special rental rates on select models
Contests (details below)
For just some of the exciting rates, specials and freebies
only available during Fender Month, view our flyer below: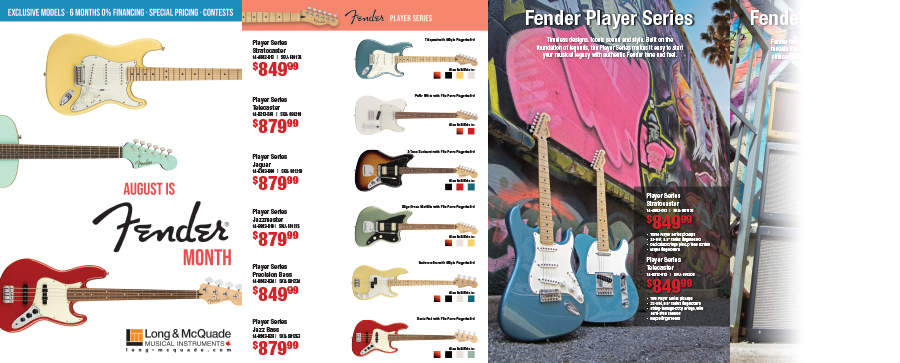 PDF: Click here to view.

FENDER MONTH CONTESTS:
Long & McQuade and Fender are giving you LOTS of ways to WIN this month!
Social: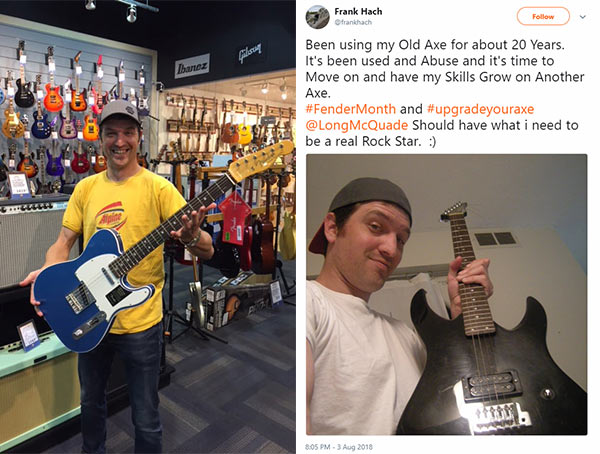 Congratulations to our Fender Month social media contest winner, Frank H from Moncton, NB! See Frank's winning submission here.

Upgrade Your Axe!
Show and tell us why you deserve an upgrade to a Fender American Original 60's Telecaster ($2,599.99 value)!
Step 1>
Follow us on the social media platform of your choice:
facebook.com/LongMcQuade
instagram.com/longandmcquade
twitter.com/LongMcQuade
youtube.com/LongMcQuade
Step 2>
Upload a photo of your guitar to your social media account and tell us why you deserve to Upgrade Your Axe to a Fender.
Step 3>
Share it on Facebook, Instagram or Twitter using the hashtags #FenderMonth and #UpgradeYourAxe and tag Long & McQuade in your post.
All valid entries will be included in a random draw to win a Fender American Original 60's Telecaster valued at $2,599.99!
Contest open to residents of Canada, excluding Quebec. One submission per social media platform per person permitted. Entrants must "Follow" Long & McQuade on the social platform through which they have entered. Valid entries must include tags and hashtags stated above. Entrants must have a public social media profile to ensure their entries are included in the contest hashtag search. Winners must be able to receive direct messages on their social platform so that further information can be communicated between both parties if necessary. Submissions accepted between Wednesday August 1st and Thursday August 30th 2018 at 11:59pm ET. Winner will be randomly drawn from a list of valid entries and will be announced on Friday August 31st.
In-Store: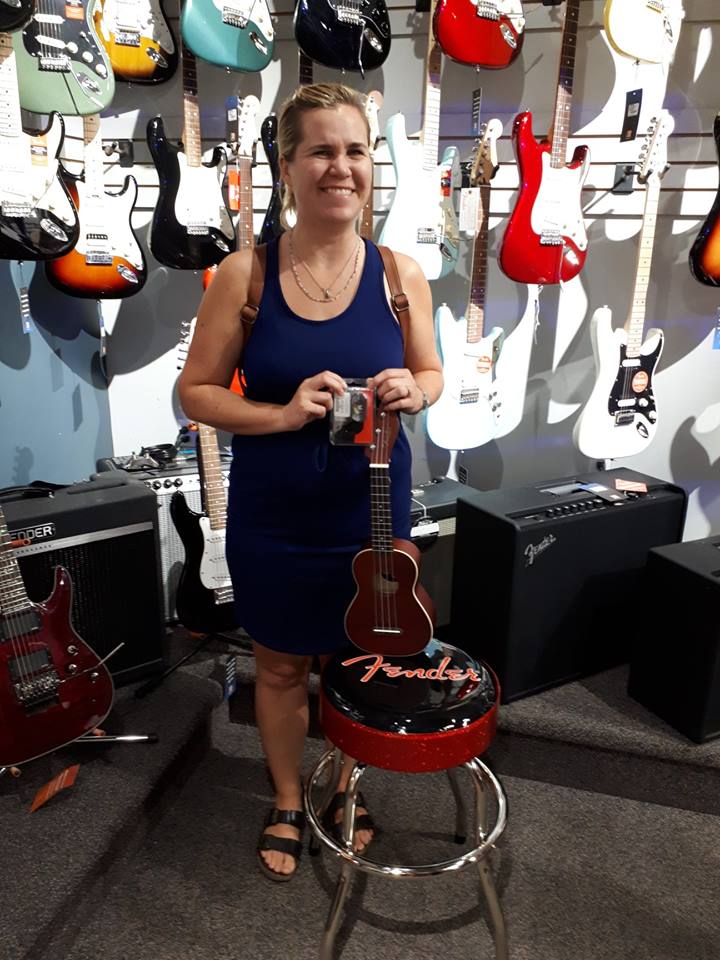 Congratulations to Krista for winning the Fender Month in-store contest! Here she is picking up her Fender bar stool, ukulele and tuner at the Cambridge store!
This one is easy! Visit a local Long & McQuade, fill out a ballot, and cross your fingers that you will win a Venice Soprano Ukulele, FT-1 Pro Clip-On Tuner, and some cool Fender apparel ($200 value)!
Insider Exclusive: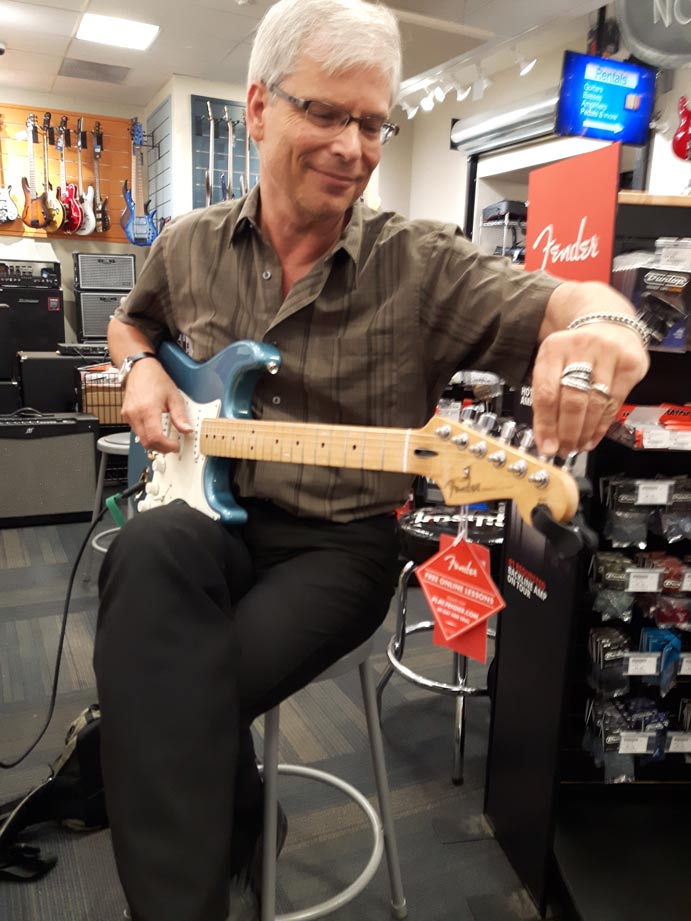 Congratulations to our Fender Month In It to Win It contest winner, Alberts V from Toronto, ON, for winning a new Fender Player Stratocaster! Here he is trying out his new guitar at the Bloor store.
You can't win it if you're not in it!
Sign up to become a Long & McQuade Insider for your chance to win a Fender Player Stratocaster ($849.99 value).
Visit long-mcquade.com/Insider and sign up by August 25th, 2018 to receive an email with the details on this giveaway, reserved exclusively for Insiders.
Date: August 1 - August 31, 2018