Celebrate the Season at Long & McQuade!

Whatever you celebrate, we've got the gifts you'll want to give - and receive!
View the 2022 Gift Issue of the Long & McQuade Magazine below.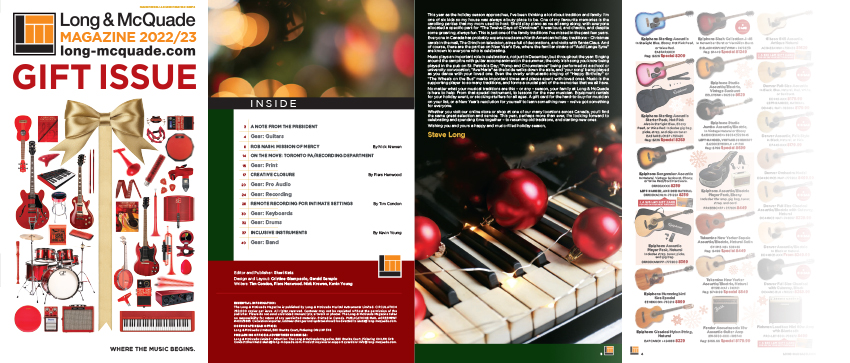 PDF: Click here to download.
PDF (French): Cliquez ici.
Great Gift Ideas!
SPECIAL HOLIDAY HOURS (starting December 4, 2022):
OPEN EVERY SUNDAY IN DECEMBER BEFORE CHRISTMAS!
Open late December 12th-23rd!
Exceptions are Saturdays and Sundays.
Stores are closed on December 25th and January 1st.
Most stores are open on December 26th.

Stay tuned to our Locations page to see Special Hours at the store nearest you!