ADAM Audio was founded in Germany in 1999, and with its first studio monitors set a new benchmark in professional audio technology.
"We're very happy and, of course, also a bit proud that our studio monitors have been part of countless music productions over the last twenty years," comments Christian Hellinger, CEO at ADAM Audio. "It's a challenge - a wonderful and gratifying challenge - to be part of a creative process, and to help artists, producers and audio engineers make decisions by providing them with innovative new technology when recording, mixing or mastering their material".
Through the 2000's, ADAM Audio became widely known thanks to a technology that caused a sensation among audio professionals. Its innovative new tweeter employed a folded membrane technique to achieve a high-resolution, unerringly precise sound that established a new standard. "Our ART tweeter still reveals details, even to experienced audio engineers, that the listener hasn't heard before," Hellinger continues. "The X-ART and S-ART tweeters are still made by hand at our HQ in Berlin. But they're far from being the only ADAM Audio innovation. Years of research and development continue to result in future-oriented technologies, such as our new driver concepts, digital signal processing and software solutions."
Among the latest ADAM Audio innovations are its flagship S Series, tailored to the needs of the most discerning audio professionals and the first ADAM Audio speakers to feature DSPs. In 2018, ADAM Audio launched the T Series, providing newcomers on a limited budget with the coveted 'ADAM sound'. 2022 saw ADAM proudly introduce the A Series, the successor series of the multi-award-winning and long-time best-selling loudspeakers of the AX Series.
"The most important driver for our development was, and is, our excellent team who are passionate about our aspiration to develop, build and distribute the best studio monitors. Our customers have trusted us for twenty years, showing us that we're on the right path."
ADAM Audio has 50 employees at their Berlin factory and is represented worldwide through a network of distributors and dealers in more than 75 countries, including local branches in the US and the UK. A growing number of the most famous and prestigious studios around the world own and use ADAM monitors. A wealth of glowing print reviews and a consistent stream of praise across many internet forums prove ADAM monitors as being among the most dependable and desirable audio recording and production tools available.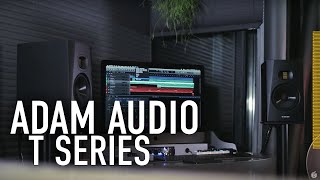 The ADAM Audio T Series - Clarity. Precision. Bass.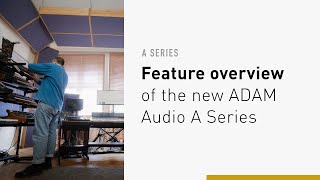 Introducing the A Series | Full Model Overview | ADAM Audio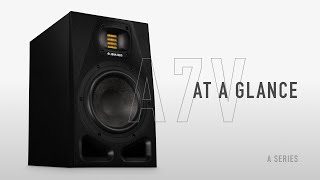 The A7V At a Glance | ADAM Audio A Series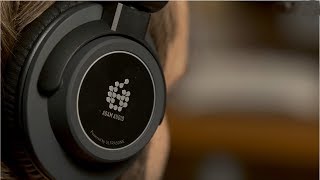 ADAM Audio SP-5 - High Precision Studio Headphones