ART is a company comprised of musicians, engineers and recording enthusiasts. Since its inception in 1984, ART has been striving to redefine the performance versus price barrier with a series of innovative new audio products designed with the needs of the musician in mind.
With a full line of vacuum tube preamplifiers and compressors that deliver unmatched warmth, tone and character; innovative Graphic Equalizers that actually show you exactly where feedback may occur, and a full complement of cool little useful tools designed for stage and studio, ART offers affordable audio solutions that deliver unmatched quality, tone, versatility and reliability.
On the road, in nightclubs, arenas, recording studios, auditoriums, churches, rehearsal halls, basements or garages, ART products have gained the loyalty of customers worldwide.
Dual Passive Direct Box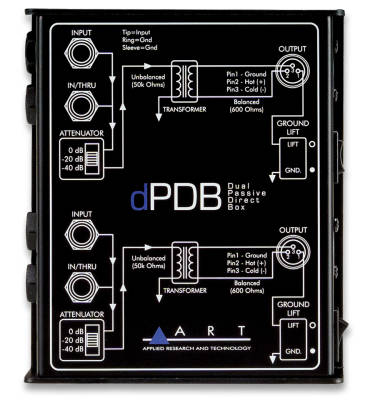 The new dPDB Passive Direct Box features two high-quality direct boxes in one portable enclosure. It is a rock solid, roadworthy DI for connection of the outputs of electronic musical instruments (or other audio sources) to the balanced inp...
Passive DI Box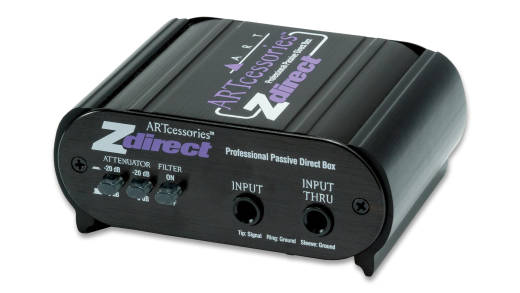 The Zdirect is a high quality totally passive interface that lets you connect instrument, line, or speaker level signals to a mixer or other balanced input thru a high performance audio isolation transformer. The high impedance single-ended...
4 Channel Headphone Amp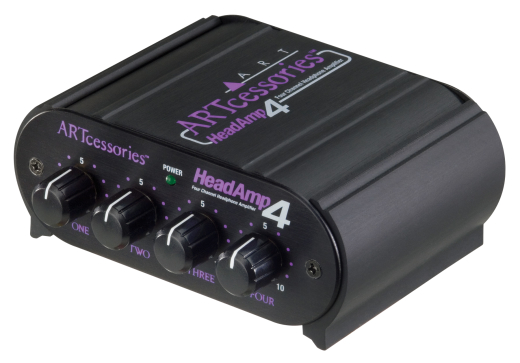 Home recording studios have become a fact of life with more and more finished products going straight from the spare room to the distributor. As a result there is a need for flexible, professional headphone monitoring sufficient for a numbe...