Bose L1 Pro Series
Portable Systems
L1 Pro portable line array systems advance a PA category invented by Bose into a new era of on-the-go audio for singer-songwriters, mobile DJs, and bands. Three models — L1 Pro8, L1 Pro16, and L1 Pro32 — offer legendary 180-degree horizontal coverage, unmatched clarity and tonal balance, plus extended bass response with a unique RaceTrack woofer design. Built-in multi-channel mixers offer EQ, reverb, and phantom power — along with Bluetooth® streaming and access to the full library of ToneMatch presets. And the intuitive L1 Mix app places complete wireless control in your hands.
Premium sound on stage. Practical portability everywhere else. With an L1 Pro, you can get from parking to performing with ease and from setup to setlist in minutes. It's the power to sound your best and simply perform.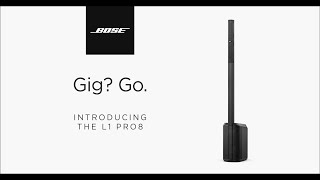 Pro 8 Intro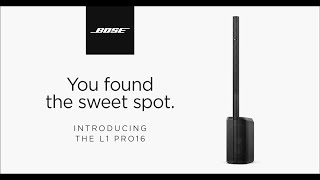 Pro 16 Intro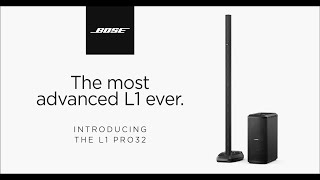 Pro 32 Intro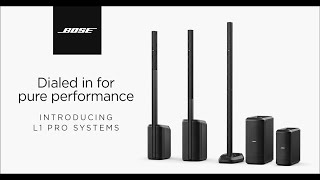 Sub1/Sub2 Intro
L1 Pro8 Portable Line Array System
As the most portable L1 Pro system, the L1 Pro8 portable PA is ready whenever you are. With an eight-driver articulated C-shape line array, the L1 Pro8 delivers 180-degree horizontal sound...
L1 Pro16 Portable Line Array System
A balance of power and portability, the L1 Pro16 portable line array is a streamlined system with high output and extended low frequency range. With a 16-driver articulated J-shape line array...
L1 Pro32 32-Driver Portable Line Array with Sub1 or with Sub2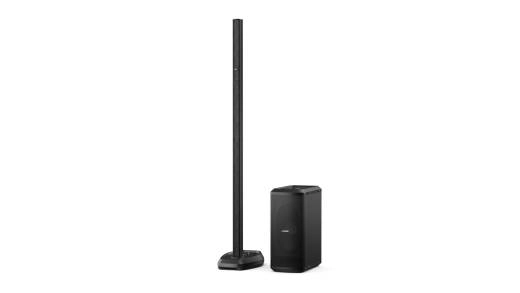 The L1 Pro32 is the most advanced Bose L1 portable line array ever. It delivers the supreme clarity and output of a 32-driver articulated line array and 180-degree horizontal sound coverage...