Gehrmans Musikforlag
What is life - Hulphers/Soderqvist - SATB
---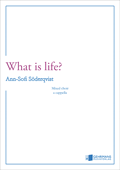 Additional Photos: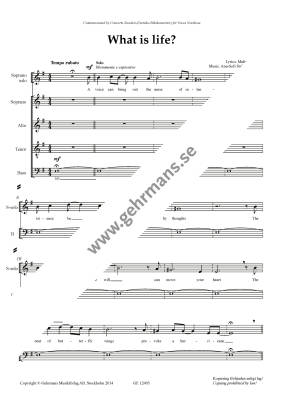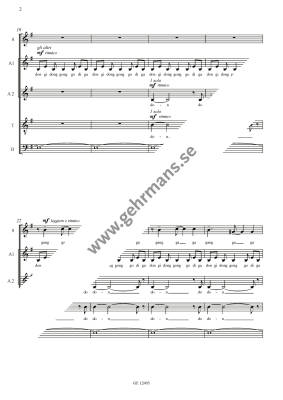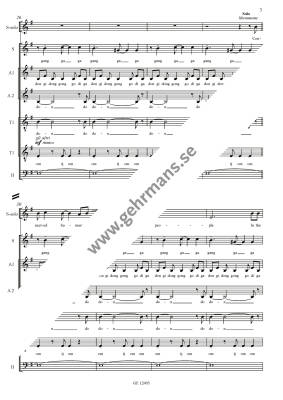 Lyrics: Malin Hulphers
Music: Ann-Sofi Soderqvist
Format: Choral Octavo
Voicing: Soprano Solo, SATB divisi a cappella

This work by the renowned big band leader encompasses expressive harmony as well as moments of meditation mixed with percussive rhythms. The text raises existential questions.
Duration: 6:54
There are currently no reviews for this product. Be the first to write one!