Editions Durand
Ubi Caritas
---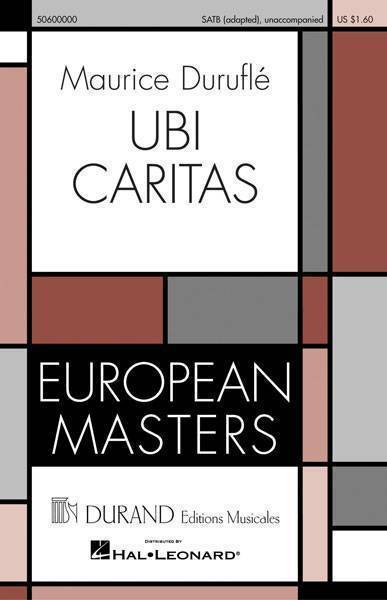 Maurice Duruflé based this famous motet on an ancient plainchant melody. This new adaptation makes the motet more accessible by an intelligent redistribution of parts: in its opening and closing sections, the first tenor line is reassigned to the altos, and the alto line is given to the tacet sopranos. All of Duruflé's sumptuous harmonies are retained. For the first time, a piano reduction for rehearsal is included. In the brand-new unison version, the piano provides rich accompaniment; this arrangement is especially suitable for treble choirs, but is equally effective when sung by male or mixed choirs.
There are currently no questions for this product.
There are currently no reviews for this product. Be the first to write one!