Alfred Publishing
Battle of Jericho - Traditional/Hayes - TTBB
---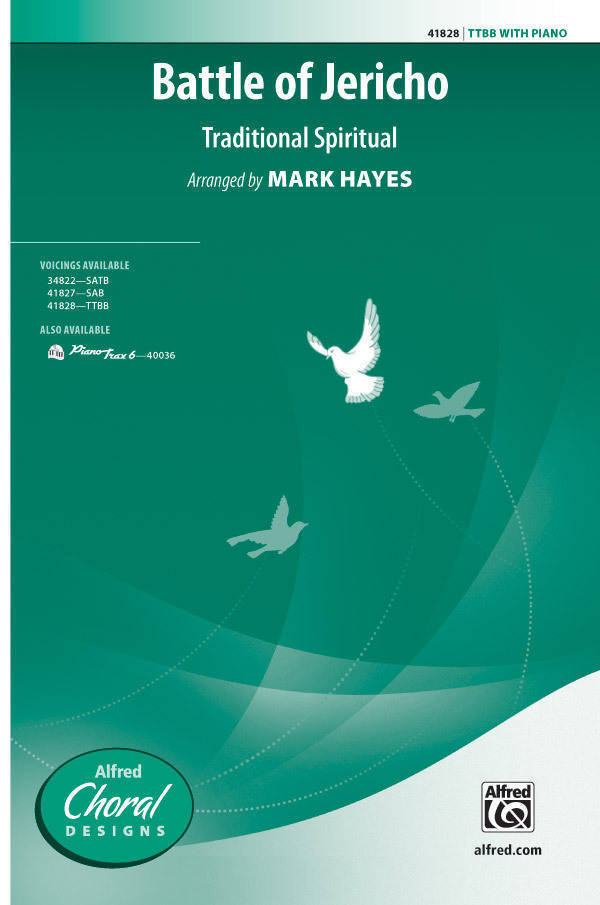 Composer: Traditional Spiritual
Arranger: Mark Hayes
Format: Choral Octavo
Voicing: TTBB with piano accompaniment

You've heard the famous spiritual about Joshua's grand battle, but wait 'til you hear it in the hands of Mark Hayes! His is destined to be one of the "we have to have this for the music library" arrangements. Once again Hayes offers accompanists a fun-filled adventure. It is challenging, but joyfully doable. The choral parts are so much fun that you will hear nary a groan from members when you say, "One more time." Whether offered in worship or in a concert setting, listeners will be hard pressed to sit quietly in their seats when these walls come-a tumblin' down!
There are currently no questions for this product.
There are currently no reviews for this product. Be the first to write one!