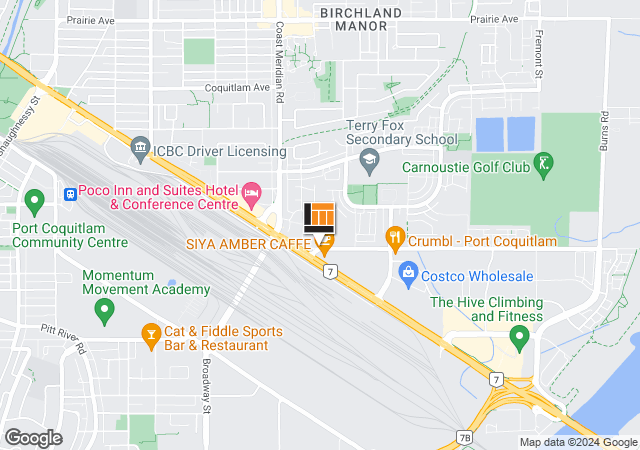 This Location Offers:
Online Lessons
All Lessons
Private Lessons
Group Lessons
SPRING BREAK BAND CAMP! for all Concert Winds, and Orchestral Strings & Percussion
"Continue improving your ensemble skills with all the basics of your instrument, theory, and more!"
DATES: Monday, March 13 to Friday, March 17, 2023, 10am-2pm
LOCATION: Long & McQuade, 1360 Dominion Avenue, Port Coquitlam
AGES: 10+
COST: $225.00
REQUIREMENTS: Must have your own instrument.
REGISTRATION CONTACT: [email protected] or 604-464-1118
REGISTRATION DEADLINE: Friday, March 3, 2023
JAZZ S'Cool! for ALL AGES, INSTRUMENTS, & VOICES!
"Have fun learning about Jazz music while playing and improvising with your Jazz peers!"
DATES: Monday, March 13 to Friday, March 17, 2023, 5-9pm
LOCATION: Long & McQuade, 1360 Dominion Avenue, Port Coquitlam
COST: $225.00
REQUIREMENTS: Minimum 2 years' experience on your instrument. Must have your own instrument. Drums, piano, and amps provided. All Ages
REGISTRATION CONTACT: [email protected] or 604-464-1118
REGISTRATION DEADLINE: Friday, March 3, 2023
LONG & McQUADE POCO WIND ENSEMBLE
"Rehearse and perform a diverse assortment of fun music with your musical peers"
COST: $12 per person, per session
DATES: Every Wednesday evening from September 14, 2022 - June 21, 2023
TIME: 7:30-9:00pm
LOCATION: Long & McQuade Poco Lesson Centre, 1360 Dominion Avenue, Port Coquitlam
REQUIREMENTS: Minimum 1 year experience on your instrument. Must have your own instrument & music stand.
TO REGISTER: [email protected] or 604-464-1118

Our Teachers:
show all
Our Group Lessons:
show all

Dates:
2023-03-13 to 2023-03-17
Cost:
$225
SPRING BREAK BAND CAMP! for all Concert Winds, and Orchestral Strings & Percussion
"Continue improving your ensemble skills with all the basics of your instrument, theory, and more!"

DATES: Monday, March 13 to Friday, March 17, 2023, 10am-2pm

LOCATION: Long & McQuade, 1360 Dominion Avenue, Port Coquitlam

AGES: 10+

COST: $225.00

REQUIREMENTS: Must have your own instrument.

REGISTRATION CONTACT: [email protected] or 604-464-1118

REGISTRATION DEADLINE: Friday, March 3, 2023

Dates:
2023-03-13 to 2023-03-17
Cost:
$225
JAZZ S'Cool! for ALL AGES, INSTRUMENTS, & VOICES!
"Have fun learning about Jazz music while playing and improvising with your Jazz peers!"

DATES: Monday, March 13 to Friday, March 17, 2023, 5-9pm

LOCATION: Long & McQuade, 1360 Dominion Avenue, Port Coquitlam

COST: $225.00

REQUIREMENTS: Minimum 2 years' experience on your instrument. Must have your own instrument. Drums, piano, and amps provided. All Ages

REGISTRATION CONTACT: [email protected] or 604-464-1118

REGISTRATION DEADLINE: Friday, March 3, 2023

Long & McQuade Poco Wind Ensemble
(Geeta Das)
Lesson Registration
Dates:
2022-09-14 to 2023-06-21
Cost:
$12 per person, per session
LONG & McQUADE POCO WIND ENSEMBLE

"Rehearse and perform a diverse assortment of fun music with your musical peers!"

COST: $12 per person, per session

DATE: Every Wednesday evening from September 14, 2022 to June 21, 2023

TIME: 7:30pm-9:00pm

LOCATION: 1360 Dominion Avenue, Port Coquitlam

REQUIREMENTS: Mininum 1 year experience on your instrument. Must have your own instrument and music stand.

TO REGISTER: [email protected] or 604-464-1118