Stratford - Ukulele Lessons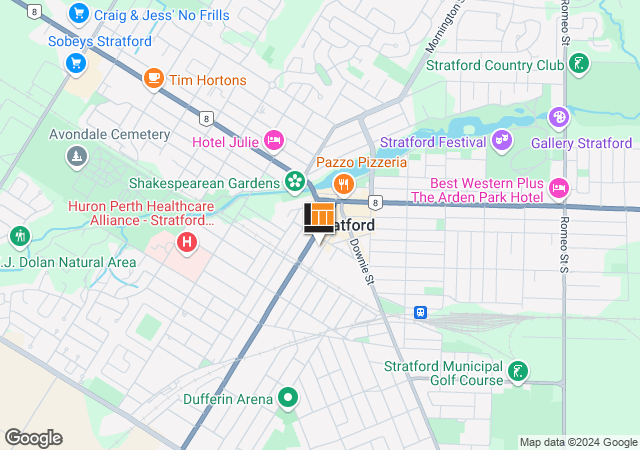 Allie Neeb
Allie is a graduate of Queens University where she studied Alto Saxophone with Peter Freeman and specialized in Historical Musicology and achieved her Bachelors of Music, Honours. After graduation she obtained a Diploma in Music Industry Arts, focusing on event coordination and music management. A lifelong musician herself, she is thrilled to have the opportunity to curate a space where musicians of all ages can discuss, play, and discover their own love of music.
Our Ukulele Teachers:
show all

Jason Kucharski
(Guitar, Ukulele, Theory)
Registration Request
Online Lessons: No
Jason has been playing guitar since the late 90's and has been teaching for 16 years. He specializes in Flamenco guitar and has studied under Migel De La Bastide for many years. Jason also has received his Grade 10 RCM for classical guitar. He has a solid background in both classical and modern theory. He has been performing in festivals and theaters over the years playing flamenco, classical, bluegrass, jazz and many other genres. No matter what your musical aspirations are, Jason will work to help you achieve your goals. His rate is $23/ half-hour lesson.

Lukas Bouda
(Guitar, Ukulele, Theory, Composition)
Registration Request
Online Lessons: No
After spending two years abroad in England composing and performing, Lukas has returned to his home town of Waterloo. He holds a Bachelor of Music degree from Wilfrid Laurier University and a Master's in Guitar Performance from the University of Toronto. Whether you're a beginner, a professional, or somewhere in between, he can tailor his lesson to your individual needs. His rate is $25/half-hour lesson.

Robert Pope
(Drums, Guitar, Bass, Trumpet, Ukulele)
Registration Request
Online Lessons: No
Robert (Bob) Pope has been teaching since 1989. Bob is currently playing in the Stratford Concert Band, The Casino Band and the New Life Praise band. He enjoys writing and recording his own songs. Most of all Bob enjoys sharing his love for music and performance with his students. His rate is $23/half-hour lesson.