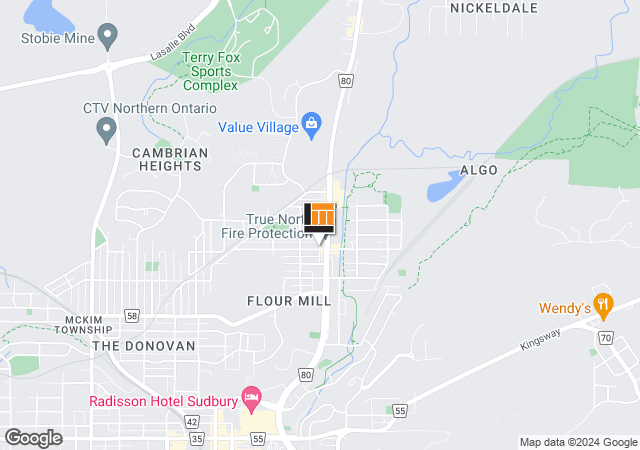 Our Teachers:
show all

Allan Walsh
(Clarinet, Flute, Saxophone)
Allan holds a B.A. Honors (Music) and has studied at The Berklee College of Music in Boston and the University of Prince Edward Island. As a professional musician for over 45 years Allan has performed at Carnegie Hall (N.Y.C.) and many other venues across Canada, the U.S. and Europe. Performing on flute, clarinet and saxophone Allan teaches classical, jazz, contemporary music and improvisation for all levels of students. He strongly believes that performing with his students is key to a successful teacher/student relationship. Allan's rate is $24/30 min lesson.
Allan Yzereef
(Guitar, Ukulele)
Allan Yzereef has a diploma in music performance from Cambrian College, a Bachelor or Arts degree from Laurentian University and a Masters in Music from the University of Ottawa. He currently teaches at both Cambrian College and Laurentian University. Allan is well known musician in the Sudbury community, and is often a featured performer in the Cambrian Concert Series, the Living with Lakes Concert Series, The Laurentian University Concert Series, The Bell Park Concert Series and City Hall. In addition to his solo career, Allan is a member of two ensembles; The Sudbury Guitar Trio and Duo Norteño, and he has collaborated with music faculty from both Cambrian College and Laurentian University. Allan's rate is $22/30 min lesson.

Andrew Gagnon
(Drums)
Andrew is a professional drummer and graduate of Cambrian College's Independent Music Production program. He has assembled several rock, blues, metal and pop bands and performed in various venues and festivals across Ontario and Quebec. Andrew has studied jazz, latin, rock, heavy metal, world music and advanced polyrhythmic techniques. He currently performs with Chanelle Albert & the Easy Company and Elijah & The Back Burners. Andrew's rate is $20 per 30 minute lesson.

Blair McNally
(Brass)
Blair is a professional trombonist, composer and a graduate of Laurentian University's music program (B.A. Honours). He has a diverse portfolio which includes playing trombone in several orchestras, musical theatre, brass and wind ensembles, big bands, jazz combos, dixieland bands and pop bands. He also has experience in the studio and performs on many recordings. Blair has extensive experience in working with students of all ages and has taught Brass performance and pedagogy at Cambrian College and Laurentian University. He currently performs with groups such as the Sudbury Symphony Orchestra, The Blues Brothers, Swing Fever and Les Giselles. Blair's rate is $21/30 min lesson.

Chad Landry
(Guitar, Ukulele)
Chad started playing guitar in 1995 and has been teaching since 2006. Having graduated from the Independent Music Production Program at Cambrian College, he specializes in composition, self expression, and scoring for tv/film and video games. Chad has studied percussive fingerstyle acoustic guitar, jazz, rock, blues, heavy metal, and classical and is experienced working with students that have special needs. His rate per half hour private lesson at Long & McQuade Sudbury is $21/30 min lesson.

Damien Laframboise
(Piano)
Damien Laframboise has been teaching piano for over 20 years and specializes in classical piano. He also has experience teaching pop, arrangement, improvisation, history and theory. He has a masters in Piano Performance and Literature from Western University in 2009 and currently completing a PhD in Ethnomusicology at Memorial University of Newfoundland. Damien is thrilled to have the opportunity to aid students on their path to self-discovery through self-expression. Damien's rate is $23 per 30 minute lesson.

Duncan Cameron
(Violin, Fiddle, Banjo, Mandolin)
Duncan Cameron, who was steeped in the traditional Celtic music of his family, began taking violin lessons at the age of six and later studied with Metro Kozak. He has toured and recorded with Pierre Schryer and The Irish Descendants across North America and Europe. Duncan has a gentle way of challenging his students, always paying attention to their needs and often varying the focus from technique, sight reading, and learning by ear. Lessons available en anglais et en francais. Duncan's rate is $21/30 min. lesson.

Nic Dugas
(Piano, Voice)
Nic Dugas holds a Bachelor of Fine Arts in Music from Algoma University and comes with extensive experience in the music industry. She has prepared over 50 students for high-school or post-secondary music program auditions and over 90 students to pass their RCM practical and theory examinations. Whether a student wishes to prepare for formal auditions or exams, wants to learn to play in a group, or is looking to learn to make covers and enjoy the creative aspects of music, she is excited to help each student learn the skills that will bring them the most fulfillment out of their musical studies. Bilingual lessons available. Nic's rate is per half hour private lesson is $23/30 min lesson.

Philip May
(Drums, Percussion)
Pihilip May has studied music at Berklee College of Music in Boston and York University. He has been playing professionally since the age of 14 and has performed with artists including: Holly Cole, Jeff Healey, Ed Bickert, Hilario Duran, and Bobby Wiseman of Blue Rodeo. He welcomes students students of all ages and abilities et en anglais et en francais. Philip's rate is $25/30 min lesson.

Robert Godin
(Piano)
Robert has been performing and teaching piano since 2009. He has a diploma in Music Performance from Cambrian College, and a Bachelor of Music, with a major in composition from Memorial University. He has a strong background in musical theory and classical compositions/performance, but plays and teaches many styles. Video game and film music have been a great interest for him and his students. There's also a strong emphasis on performance psychology, which often improves everyday work, performance, and focus. Lessons available en anglais et en francais. His rate is $20/30 min lesson.

Steven Hicks
(Guitar)
Steven Hicks is currently a doctoral candidate in music history and print culture at the University of Toronto and holds an MA in Music and Culture, BA Honours in music and English literature, and a college diploma in classical guitar performance. He has performed primarily as an ensemble musician in local music festivals and in Ottawa, ON. Steven boasts advanced knowledge of both historical and contemporary repertoire and pedagogical methods. He welcomes beginner and advanced students alike for instruction in a variety of musical styles from classical to modern heavy metal. Steven's rate is $22/30 min lesson.