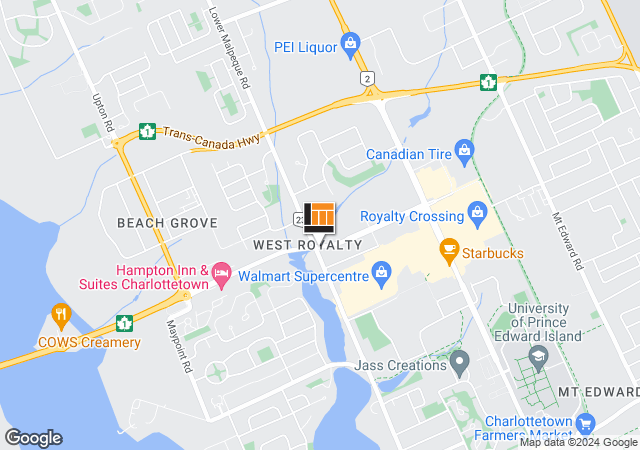 This Location Offers:
Private Lessons
Specializing in making music a passion, Long & McQuade Charlottetown is PEI's largest Lesson Centre. For the past decade, our Lesson Centre has given thousands of people the opportunity to learn music with our well qualified instructors and fully furnished lesson studios. With instruction in a wide range of instruments, including guitar, voice, piano, strings, woodwinds and drums, we have experienced and passionate instructors that will be happy to help you achieve your musical goals. Long & McQuade Charlottetown hopes to enhance your and your families lives with the joy of music! For more information or to register, please call 902 367 3433 to speak with one of our helpful lesson associates today.
Our Teachers:
show all
Aaron Crane
(Fiddle)
Aaron first sat on a piano bench when he was 4 and many years later, he still remains seated. Piano may have been his first musical experience, but he has also truly become a very accomplished fiddle player. Aaron has been teaching for over 15 years and loves being part of the Long & McQuade Lesson Centre.
When he is not teaching, Aaron spends his time performing with a number of different musical projects. Within these groups Aaron has had Music PEI awards and in 2013 he won Music PEI's Musician of the year. He is also the leader of the Queens County Fiddlers.
During the summer you can find Aaron hosting his own Ceilidhs and acting with the cast of Anne and Gilbert.

Chelsea Gallant
(Flute and Piano)
Music has been a passion for Chelsea from a young age. She began training in piano at the age of 5, and began flute training at the age of 11. She grew as a musician through her junior high and high school band programs. This lead her to complete two years of undergraduate work in Music (Flute) at the University of Prince Edward Island, and later, she went on to complete a B.A. Religion with a Music Ministry Major (Piano) from Kingswood University in Sussex, NB.
Chelsea has enjoyed playing in wind bands, jazz bands, and brass bands, as well as singing in, playing in and leading church choirs and worship teams. She has also enjoyed teaching piano, beginner winds and beginner brass to students from various ages and backgrounds.
As much as she loves playing music, Chelsea also loves sharing her passion for music through teaching, and she is so excited to be a part of the Long & McQuade Music Lesson Centre!

Ed Young
(Drums, Hand percussion and Guitar)
Ed Young has been a professional musician since 1979 and has been teaching percussion and guitar since 1984. He attended the University of Western Ontario, where he studied percussion with Bob Hughes. Ed is now playing all over Prince Edward Island with Phase 2 and the John Cain Duo as well as the Dennis Dunn Band.
Ed has recorded over 30 albums with artists such as: Kelly Brock, Rusty McCarthy, Frank Deresti, and many others. Ed has performed coast to coast and all over the USA with artists such as: Bobby Taylor, Steve Strongman, Nigel Mack, Dawn Tyler Watson, and Rusty McCarthy.
Finally, Ed is a published songwriter who had his songs recorded and featured on TV shows such as "Dawson's Creek", "The Surreal Gourmet", and "From Spain With Love".
Emily Roberts
(Piano and Voice)
Emily is a dedicated, passionate and hard-working musician who thrives on sharing her love and knowledge of music with her students. A graduate from the University of Prince Edward Island with a Bachelor of Music, and a focus in vocal performance it was thanks to her strong background in piano, that led her to pursue music at the post secondary level and as a career. Emily began studying piano at a young age, and began teaching in 2010. Her passion for studio instruction in piano comes from a strong performance background, and from seeing the progress of her students from week to week. Emily is eager to work with students of all ages and hopes to motivate and inspire them to be the best musician they can be

Graeme Hunter
(Guitar and Bagpipes)
Graeme has been playing guitar and bagpipes for over 30 years and has played competitively and professionally throughout Southern Ontario for 15 years.
One of his great experiences was the summer he spent in Scotland competing in the World's Largest Highland Games. He has entertained as a busker from Vancouver to Halifax.
Graeme became a certified Yamaha instructor in January 2006 and teaches both private and group lessons for guitar. He specializes in ensemble, rhythm and theory instruction from beginner to professional levels.

Hazel Bulger-St. Amand
(Voice and Ukulele)
Hazel received her Bachelor of Music (Voice Major) and her Bachelor of Education from UPEI. She also received her Masters of Education (Counseling) from Acadia University. For the past three decades, she has enjoyed teaching elementary classroom music in Nova Scotia and PEI.
Hazel's love of music began at an early age growing up on PEI where all ten of her siblings enjoyed making music. Throughout her career she has sung in various choirs and performed solo work in churches and variety concerts. Hazel has also been a member of the musical, "The Nine Lives of L.M Montgomery".
Hazel enjoys teaching vocal students of all ages and abilities.

James Philips
(Guitar, Bass guitar and Mandolin)
James is a songwriter and multi-instrumentalist who began playing guitar at age 12. At 15, he won the Guitar-Warz competition for all of PEI. At 18, he recorded and released his first album of all original material.
He has played guitar and mandolin and sung in many successful groups such as The New Drifts and Saddle River String Band with whom he won an ECMA in 2008. He has shared stages with such East Coast luminaries as Ron Hynes, Lennie Gallant, Nathan Wiley, and Catherine MacLellan. He also produced and played on Catherine's first three albums.
James has been teaching successfully in the Summerside and Tyne Valley areas for over a decade and is excited to be building a new clientele here in the capital since relocating in the summer of 2013.

John Boswell
(Guitar and Bass)
John began his musical journey in his early teens performing across Atlantic Canada as a guitarist in various bands. He studied music at Humber College and York University. John's debut CD, Stranger in the Mirror, was produced by long-time friend Creighton Doane and mixed by Harry Hess. The first single "Forgive Me" peaked at #36 on the Canadian BDS AC charts after only 2 weeks on the air. Always in 'songwriter' mode, John has collaborated with Warner Music recording artist Natalie McMaster, along with producer Kevin McMichael of Cutting Crew and Robert Plant. He has shared the stage with the likes of Steve Earle and Tom Cochrane to mention a few. He was also asked to perform at an event for Justin Trudeau during his campaign. In 2019, John co-wrote a new single for an up and coming music artist, produced by Mike Turner, (Our Lady Peace) and has worked extensively with guitarist David Wipper, (Alanah Myles, Amanda Marshall) on various tracks and live performances.

Josh Langille
(Drums and Guitar)
A graduate of the Holland College School of Performing Arts, Josh Langille from Stratford, P.E.I. is well versed in both the skill and the art of music. He began playing drums at the ripe age of two and became a multi-instrumentalist by the age of four when he began to learn guitar. Josh's ability to express a deep understanding of theory and technique has made him a sought after instructor ever since he began teaching at age sixteen. Though he recognizes the fundamentals as an important foundation, Josh approaches his teaching with an open mind, understanding the value of improvisation. He has studied and performed in the styles of jazz, blues, rock, funk, R&B, hip hop, country and folk, and aims to share his passion for guitar and percussion with every student.

Karson McKeown
(Fiddle, Violin and Viola)
Karson McKeown, who comes from a long line of fiddlers in western Prince Edward Island, began playing the fiddle at age 10 following step dancing for six years. He attended Arts Canterbury High School majoring in music, and studied Music Performance at Holland College. Karson's lessons have a strong focus on technique and theory. He mainly teaches traditional fiddle, classical violin, Jazz and Blues.

Katie Kirkham
(Guitar, Hand Drums and Mandolin)
Katie is passionate about music and music therapy. Katie bought her first guitar when she was 12 years old and taught herself to play basic guitar. She later had formal training under guitarist Roger Stone in Nova Scotia and then completed a music degree (majoring in music therapy) at Acadia University.
This training gives her a unique ability to reach students of all strengths. Recently Katie founded Rhythm Alive Music Therapy, providing music therapy services to individuals and groups across PEI.

Laurie Forsyth
(Cello, Violin, Upright Bass, Recorder, Ukulele and Piano)
Laurie has been a musician since the age of 2, when she first began lessons on the violin, but quickly found her true calling in the cello, which she began studying privately at the age of 7. Laurie began her professional career at the age of 15, when she joined the Lethbridge Symphony Orchestra and co-founded a popular classical wedding duo. During this time, Laurie also studied piano and upright and electric bass, and played bass in award winning jazz bands, wind ensembles and orchestras. During high school she studied performance, composition, history and arrangement during a study abroad semester at music focused high school in Adelaide, South Australia.

After moving to PEI in 2004, Laurie joined the Prince Edward Island Symphony, performing for 5 seasons while establishing a thriving freelance performance career. Laurie joined the pit orchestra in Anne and Gilbert! The Musical in 2008, and recently finished her 10th year, performing in both Summerside and Charlottetown.
Mathew MacEachern
(Drums)
After studying jazz performance at McGill University in Montreal, Mathew spent the next three years of his life performing on board various cruise ships, travelling from Alaska to Australia and many places in between. He is excited to share the knowledge he has gained through his academic and professional career with drum students at Long & McQuade in Charlottetown!

Nancy Vriends
(Piano)
Nancy grew up in Sherwood, PEI and started playing piano at the age of 7 and she continued her music through the local school band program. She is now the mother of 2 children who are both involved in music at their schools.
Nancy loves to be involved in her community through coaching, volunteering and teaching. She is currently a substitute teacher for the English Language School Board.
Nancy continues to play piano everyday and always makes sure she dedicates time in her busy schedule to practice.
She is excited to meet each and every new student and believes there is talent in everyone.

Nicholas Clarke
(Piano)
Nicholas Clarke is a musician, composer, and educator who obtained an Honours Degree in Music (Piano) at Lakehead University, Thunder Bay, Ontario. He subsequently moved to Thailand to continue his studies and took on the role of Director of Music at the British International School, Thailand. Since returning to Prince Edward Island, he has made his home in Cornwall. He has developed a successful teaching practice, continued his studies in both composition and improvisation, and is currently involved in several projects as well as composing for solo piano and keyboard.

Sean Kemp
(Violin and Fiddle)
Originally from London, England, Sean took up permanent residence in Halifax, Nova Scotia in 2002. He started playing the violin at the age of six and went on to receive his musical training at the Royal College of Music in the UK. He later studied acting at the "State Institute of Cinematography", Moscow, Russia.
Sean comes from an extremely diverse musical background. As a classical violinist he performed as a soloist with the Parnassus Ensemble at venues across the UK. He also performed with a broad variety of ensembles under such distinguished conductors as Sir Neville Mariner, Sir David Wilcox, and Sir Colin Davis. He was in great demand as a chamber musician in the UK often performing for British and European Royalty.
For the past four years, Sean has been the principal violinist for Lennie Gallant.
Sean can be heard playing with various groups and orchestras, and on stage with Lennie Gallant during the summer at the Mac for the show "Searching for Abegweit".

Trevor Grant
(Drums and Percussion)
Trevor Grant earned his Bachelor of Music (Percussion) from Mount Allison University in 1993, where he performed with every ensemble he could, including Jazz Big Band, PEI Symphony, and also solo recitals.
After a year of Jazz studies at St. Francis Xavier University, he headed out to Vancouver in 1994 where he enjoyed a wealth of experiences, performing, recording, touring, and learning with many artists in a wide range of musical styles including rock, jazz, funk, drum 'n' bass, musical theatre, and world music. Trevor played drums for the Charlottetown Festival's productions of "Mamma Mia", "Million Dollar Quartet" and "Jesus Christ Superstar".
Trevor teaches based on a fluid, natural approach to drumming where playing, reading, and listening skills combine to cultivate an overall sense of musicality, regardless of the style.

Troy Martin
(Clarinet and Saxophone)
Troy Martin is a Clarinetist and Tenor from Montague, Prince Edward Island. Troy has performed with various orchestras and choirs including the UPEI Wind Symphony, the PEI Symphony Orchestra, Strathgartney Chamber Orchestra, UPEI Concert Choir, and presently serves as Assistant Director with the UPEI Chamber Singers. He has represented Prince Edward Island in the National Youth Band, National Youth Choir and National Music Festivals and has received a number of awards such as the UPEI Music Excellence Award, the Suzanne Brenton Award and a number of awards from the Southern Kings Art Council for his music making.