---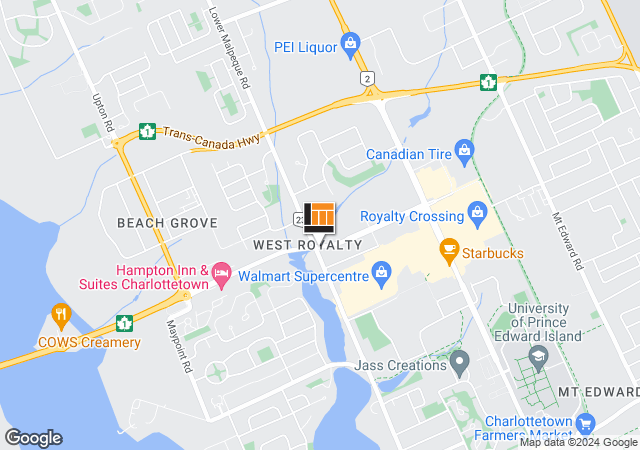 ---
This Location Offers:
Online Lessons
All Lessons
Private Lessons
Specializing in making music a passion, Long & McQuade Charlottetown is PEI's largest Lesson Centre. For the past decade, our Lesson Centre has given thousands of people the opportunity to learn music with our well qualified instructors and fully furnished lesson studios. With instruction in a wide range of instruments, including guitar, voice, piano, strings, brass, and drums, we have experienced and passionate instructors that will be happy to help you achieve your musical goals. Long & McQuade Charlottetown hopes to enhance your and your families' lives with the joy of music! For more information or to register, please call 902 367 3433 to speak with our helpful lesson staff today.
Our Drums Teachers:
show all

Ed Young
(Drums, Hand percussion, Guitar and Songwriting)
Registration Request
Online Lessons: Yes
Ed Young has been a professional musician since 1979 and has been teaching percussion and guitar since 1984. He attended the University of Western Ontario, where he studied percussion with Bob Hughes. Ed is now playing all over Prince Edward Island with Phase 2 and the John Cain Duo as well as the Dennis Dunn Band. Ed has recorded over 30 albums with artists such as: Kelly Brock, Rusty McCarthy, Frank Deresti, and many others. Ed has performed coast to coast and all over the USA with artists such as: Bobby Taylor, Steve Strongman, Nigel Mack, Dawn Tyler Watson, and Rusty McCarthy. Finally, Ed is a published songwriter who had his songs recorded and featured on TV shows such as "Dawson's Creek", "The Surreal Gourmet", and "From Spain With Love". Ed's rate for a half hour private lesson is $23.

Online Lessons: No
Mat MacEachern graduated in 2014 with his master's degree in jazz drum set performance from McGill University in Montreal. While still a student, he played with the McGill Jazz Orchestra 1 and performed in the Montreal International Jazz Festival. After graduating, Mat worked as a musician and bandmaster on cruise ships for four years before returning home to Prince Edward Island. Since 2018, Mat has been teaching drum lessons at the Charlottetown Lesson Centre, and has performed with Andrew Waite, Joce Reyome and David Myles. Mat enjoys helping students achieve their drumming goals. He teaches all styles, but specializes in rock, jazz and metal.
Mat's rate for a half hour private lesson is $21.

Online Lessons: No
Born and raised in India, Mo has always had an ear for music, both Indian and Western. With over a decade of drumming experience and after having been a part of numerous bands, recitals, and performances in India and Canada, he brings to the table the essentials of music theory; Drums in particular. He has completed Grade 3 certification in Drum Kit from the Trinity Music School. He moved to Canada in 2021 and did his MBA from the University of New Brunswick. He also sings and plays the guitar, the bass, and percussion. Mo believes that each individual has a separate learning curve that resonates with the rhythms of the world. His rate for a half hour private lesson is $23.