---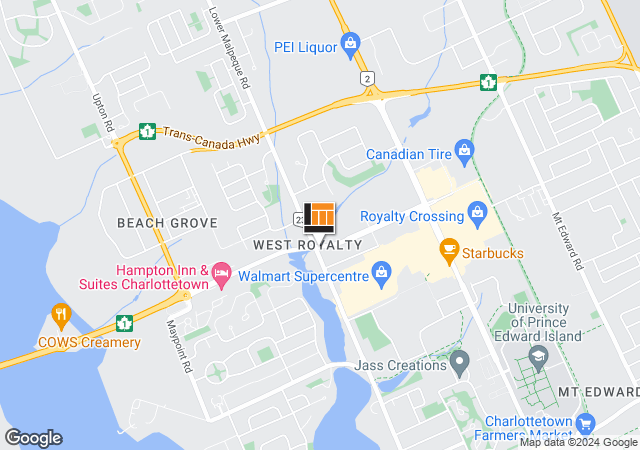 ---
This Location Offers:
Online Lessons
All Lessons
Private Lessons
Specializing in making music a passion, Long & McQuade Charlottetown is PEI's largest Lesson Centre. For the past decade, our Lesson Centre has given thousands of people the opportunity to learn music with our well qualified instructors and fully furnished lesson studios. With instruction in a wide range of instruments, including guitar, voice, piano, strings, brass, and drums, we have experienced and passionate instructors that will be happy to help you achieve your musical goals. Long & McQuade Charlottetown hopes to enhance your and your families' lives with the joy of music! For more information or to register, please call 902 367 3433 to speak with our helpful lesson staff today.
Our Mandolin Teachers:
show all

James Phillips
(Guitar, Bass guitar and Mandolin)
Registration Request
Online Lessons: No
James is a songwriter and multi-instrumentalist who began playing guitar at age 12. At 15, he won the Guitar-Warz competition for all of PEI. At 18, he recorded and released his first album of all original material. He has played guitar and mandolin and sung in many successful groups such as The New Drifts and Saddle River String Band with whom he won an ECMA in 2008. He has shared stages with such East Coast luminaries as Ron Hynes, Lennie Gallant, Nathan Wiley, and Catherine MacLellan. He also produced and played on Catherine's first three albums. James has been teaching successfully in the Summerside and Tyne Valley areas for over a decade and is excited to be building a new clientele here in the capital since relocating in the summer of 2013. James's rate for a half hour private lesson is $23.

Roger Stone
(Guitar, Banjo, Accordion, Mandolin, Ukulele)
Registration Request
Online Lessons: Yes
For the past 30 years, Roger has been delivering a consistent and expansive repertoire of Maritime folk and contemporary music of the 60s and 70s, built on a base of traditional Celtic themed tunes. Whether playing solo or collaborating with multiple local talents, Roger is sought after for his multi-instrumental skills. Roger lives in a perpetual school of "life and music", sharing his knowledge and capable technique in his teaching of guitar and banjo.
Born in Richmond County, Cape Breton, Nova Scotia, his musical roots are deep with a family long on talent. Roger is a true local music professional and is described as such by all who know him and work with him. Roger's rate for a half hour private lesson is $25.