---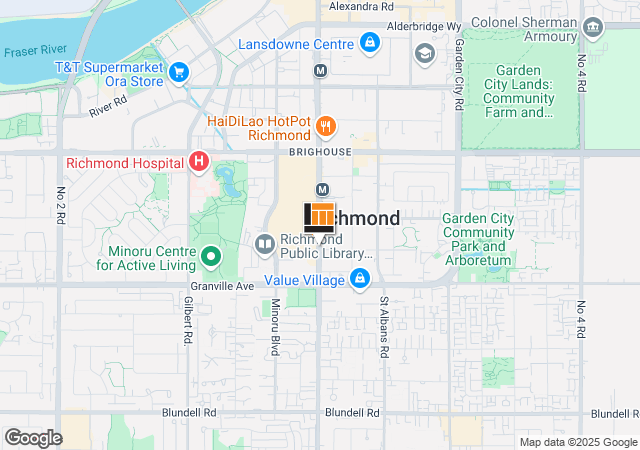 ---
Directions to Long & McQuade Richmond
Long & McQuade Richmond is a 5 minute walk from the Brighouse station on the Canada Line Skytrain, right across the street from Richmond Centre, located on the corner of No. 3 Road & Park Road.
Services offered at this location
Music Lessons
Rentals in band, drums, guitars, keyboards, pianos, PA, lighting and recording
Easy in-house finanacing and trade-ins
Very friendly and knowledgeable staff
Multi-lingual staff, fluent in English, Mandarin, Cantonese
About our Richmond Location
We have been in our Richmond location since 2008 and have undergone a few major renovations to better serve our customers. We have everything you need to start playing, all the way up to professional level instruments.
Music Lesson Centre
We are currently offering online lessons. Please call 604-270-3620 or email our lesson coordinator for details.