Our store is open to customers again; however, we may need to limit the number of customers in the store.
We will continue to offer curbside pickup service. Please call the store for details. (506) 672-2937
Please practice physical distancing while visiting our store and maintain a distance of 2 metres from staff and other customers.
Our lesson centres are also closed; however, we do have many of our teachers available for online music lessons. Please contact the lesson centre for details. (506) 631-0884
Store Hours:
Monday: 10:00am - 6:00pm
Tuesday: 10:00am - 6:00pm
Wednesday: 10:00am - 6:00pm
Thursday: 10:00am - 8:00pm
Friday: 10:00am - 8:00pm
Saturday: 10:00am - 5:00pm
Sunday: Closed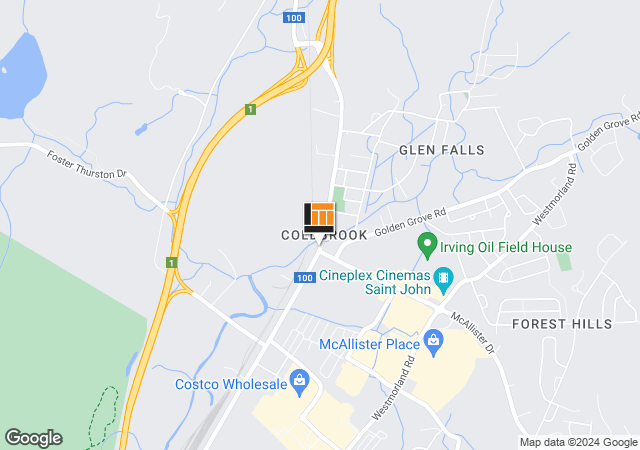 Directions to Long & McQuade Saint John
Long & McQuade Saint John, 569 Rothesay Ave. is located at the Intersection of Rothesay Ave and Mcallister Dr. We are on the North side of Rothesay Ave across the street from the Canadian Tire gas bar.
Services offered at this location
Long & McQuade Saint John offers:
Most major brands of musical instruments
A large rental selection of musical instruments, recording gear, lights & PA equipment
Our Lesson Centre featuring professional studios, highly qualified teachers and private instruction for all ages, levels and styles
In-house, friendly, flexible financing designed to get you the gear you want
On-site guitar technician leading to fast turn around times on most repairs
A great selection of acoustic and folk instruments
Up to the minute selection of synthesizers and electronic music production tools
Multiple staff who are well versed in Recording & Technology
Bilingual staff available
Experienced staff in Church and School PA needs
Large selection of left handed guitars
About our Saint John Location
We have a rich 20+ year history of music sales and service in Saint John. Starting in the early 90's as a small independent music store, Hugga Guitar, to the 2000's as Musicstop, an Atlantic Canada chain. Then, in 2007, we happily became the 40th Long & McQuade, coinciding with the move to our newly built location at the intersection of Rothsay and MacAllister Drive in West Saint John.
We are staffed by actively gigging musicians, with loads of "real world expertise" that comes from playing and recording in a wide variety of bands, from worship groups to club bands, with a huge range of styles, from roots and country to modern electronica. Whether you're recording for the first time, picking out your first guitar or finding a solution for your band or church PA needs, we have staff ready to help you achieve your goals.
Music Lesson Centre
Long & McQuade's Music Lesson Centre in Saint John features professional studios, highly qualified teachers and private instruction for all ages, levels and styles.
We teach lessons in:
guitar
bass
drums
piano
woodwinds
brass
strings
and more!
Register for music lessons today! Call 506-631-0884 or email the lesson coordinator for details.