---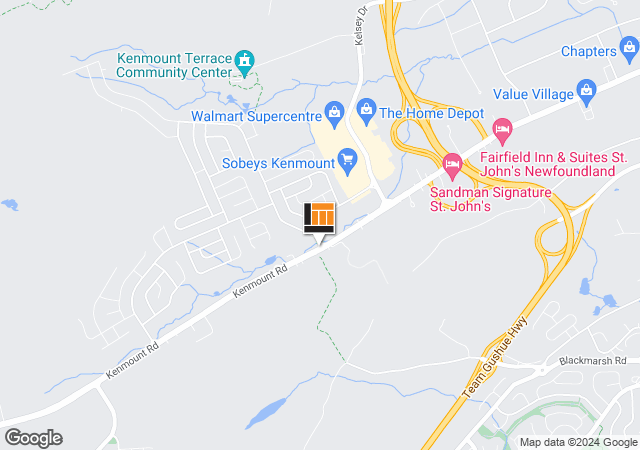 ---
Directions to Long & McQuade St. John's
Long & McQuade St. John's is located at 447 Kenmount Road in St. John's Newfoundland. We are located two minutes west of the Kelsey Drive shopping district and have plenty of customer parking surrounding our store. At our St. John's location, we have over 16,000 square feet of space covering two floors, making our store one of the largest in Atlantic Canada. Our departments are staffed with knowledgeable, experienced product specialists able to answer any questions you may have.
Whether you are a professional musician or learning an instrument for the first time, we're here to help you with all of your musical needs.
Services offered at this location
Band and electronics repairs
In-store guitar repair dept
In-house financing
Equipment rentals in all of our departments
One of the largest print music selections in the province
We stock traditional instruments such as accordions, tin whistles, concertinas and the spoons!
Planning an event? Our PA department will have what you're looking for. We rent everything you need, from speakers to lights as well as drum sets, guitars, keyboards and amps. You'll be taken care of by rental specialists who will help make your event a success.
Music Lessons
About our St. John's Location
Located in Canada's oldest city, Long & McQuade St. John's (formerly Musicstop), combines a modern, spacious, fully stocked music store with our rich musical culture. In addition to serving the St. John's metro area, we also serve the entire province by shipping to all points within Newfoundland & Labrador. We also ship to the French Islands of St. Pierre & Miquelon, which are located off the south coast of the province.
Whether you're looking for guitars, drums, keyboards, speakers, recording equipment, orchestral instruments or traditional instruments such as bodhrans, tin whistles and accordions, Long & McQuade St. John's has something for everybody's musical needs.
Music Lesson Centre
Long & McQuade's Music Lesson Centre in St. John's features professional studios, highly qualified teachers and private instruction for all ages, levels and styles.
We teach lessons in:
guitar
bass
drums
piano
accordion
woodwinds
brass
strings
and more!
Register for music lessons today! Call 709-753-1893 or email the lesson coordinator for details.