Our store is now open to customers again; however we are limiting the amount of customers in the store and there will be limited product handling to ensure safety for all. We are continuing to offer curbside pickup for customers that feel this is a better option. Please contact us at 902-539-5030.
Please practice physical distancing while visiting our store and maintain a distance of 2 meters from staff and customers.

Our lesson centres are also closed; however, we do have many of our teachers available for online music lessons. Please contact the lesson centre for details. (902) 539 5031
Store Hours:
Monday: 9:30am - 5:30pm
Tuesday: 9:30am - 5:30pm
Wednesday: 9:30am - 5:30pm
Thursday: 9:30am - 5:30pm
Friday: 9:30am - 5:30pm
Saturday: 9:30am - 5:30pm
Sunday: Closed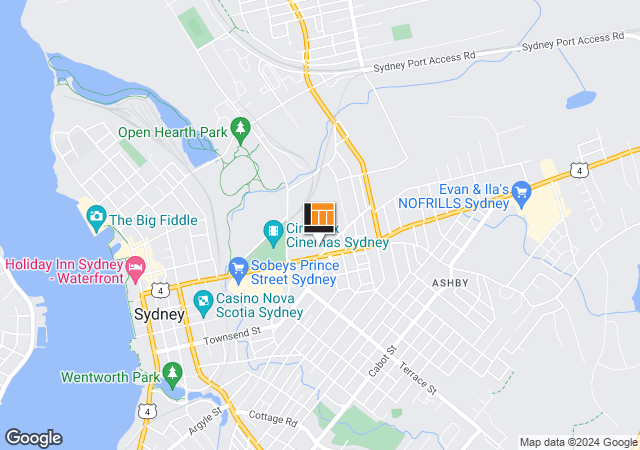 Directions to Long & McQuade Sydney
Long & McQuade Sydney is located at 369 Prince Street, on the corner of Prince Street & Disco Street
Services offered at this location
At Long & McQuade Sydney, we offer:
A wide selection of brands and products for every musician's needs
Rental services for your events--available daily, weekly and monthly
Great financing options that fit every budget
Repairs and maintenance
Lessons
About our Sydney Location
Our store, formerly MusicStop, moved from a smaller location on Charlotte Street to a much more spacious location at the corner of Prince and Disco Streets. Most of our knowledgable, friendly, well trained staff have been with us for over 12 years and create a welcoming environment for everyone. We have a spacious acoustic room for our high-end instruments, a great layout to make shopping even simpler, conveniently located near major shopping areas. We offer lessons in a wide array of musical instruments and styles with highly qualified educators .