Curbside Pickup ONLY
Call ­­­­­­­­­__902-539-5030______
While we will be open, no customers are allowed to enter the stores. Customers can use our webstore "Pick up in Store Function", or call the store to arrange a pickup.
We are not accepting cash.
At this time, we cannot accept repairs.
Select rental options are available to current customers. Minimum one-month term applies.
We are accepting rental returns.
We are currently doing video lessons, if interested please call 902-539-5031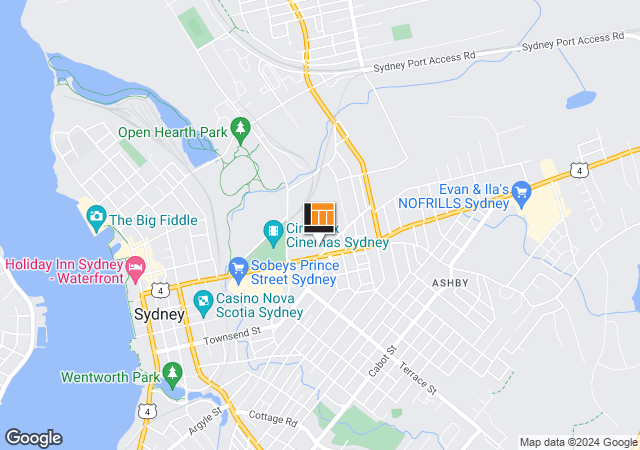 Directions to Long & McQuade Sydney
Long & McQuade Sydney is located at 369 Prince Street, on the corner of Prince Street & Disco Street
Services offered at this location
At Long & McQuade Sydney, we offer:
A wide selection of brands and products for every musician's needs
Rental services for your events--available daily, weekly and monthly
Great financing options that fit every budget
Repairs and maintenance
About our Sydney Location
Our store, formerly MusicStop, moved from a smaller location on Charlotte Street to a much more spacious location in the Crowells building, one of the historic buildings of downtown Sydney. Most of our knowledgable, friendly, well trained staff have been with us for over 12 years and create a welcoming environment for everyone. We have a cozy acoustic room for our high-end instruments, a great layout to make shopping even simpler, and our convenient location is close to many amenities such as cafes, a local park and a beautiful boardwalk.