Designed and built in the UK, Aston Microphones have quickly built a reputation for bypassing the rules of conventional mic design and creating innovative and beautiful products which outperform far costlier 'industry standard' offerings from the big brands.
While noted for unique features including waveform mesh heads, tumbled chassis finishes, built-in pop shields and direct-to-stand mounting, Aston mics have attracted high level praise for their versatility and, most importantly, their sound quality.
Each microphone is developed in conjunction with the Aston 33, a panel of leading producers, engineers and artists who participate in blind listening tests during the development process to ensure best-in-class performance.
Tellingly all the panel members, and many, many other top professionals now use Aston mics in reference to their previous 'go-to' mics across a range of live and studio applications. Artists including Noel Gallagher, Stevie Wonder, Kylie Minogue and many others have joined Aston's illustrious user list.
In addition to the ground-breaking Origin, Spirit and Starlight microphones, Aston have also re-imagined the reflection filter and portable vocal booth. The Aston Halo has been universally acclaimed as the best device of its type in the world. Recent users include Drake, Dizzy Rascal, Ed Sheeran, Natalie Imbruglia, Gary Barlow and countless others.
Starlight Laser-Point Microphone

Aston's Starlight is the first ever laser targeting pencil microphone, allowing for recall of mic position in studio use, and incredibly quick and easy set up in live applications. This truly astonishing microphone also showcases Aston's un...
Halo Reflection Filter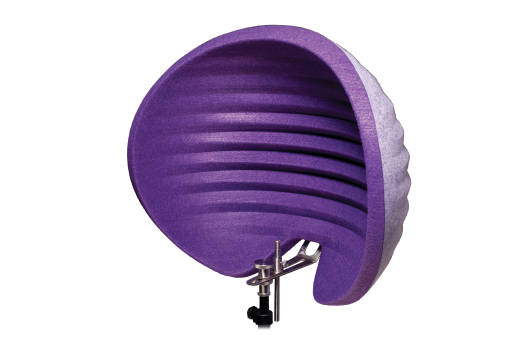 The Aston HALO reflection filter is the first of a series of reflection filter products planned by Aston Microphones. In a market awash with differing versions of an ageing design concept, the Aston HALO is a huge leap forward in reflection...