Focusrite's mission has always been to produce accessible premium audio equipment that's simple to use and sounds great. That's as true today as it was in when they began in 1985, when Rupert Neve founded Focusrite and took its first commission from Sir George Martin and Air Studios. While still building product for top professionals in the industry, Focusrite now produces recording options for every type of recording artist, songwriter, hobby studio engineer content creator - all while staying true to its original mission - to remove barriers to creativity.
The classic ISA amplifier is still produced, but the range of solutions has expanded to meet the needs of today's professionals and include the remote-controlled, low latency Red range of mic pres, which have Dante interface technology and seamless integration into most DAWs.
Continuing to provide options for the seasoned engineers in the field, Focusrite expanded its recording solutions with the introduction of the Scarlett and Clarett lines. Offering clean, high-quality sound, multi-channel preamps, and premium converters, they could also be expanded with ADAT outputs. From the original interfaces for larger studios, the line has now expanded and offers options for the singer/songwriter, small band, and even the podcaster.
Focusrite introduced their range of Scarlett USB interfaces, which went on to become the world's best-selling USB audio interface. Continuing with their mission to remove barriers to creativity, Focusrite provided superb plug-in software along with the interface. This is still the case today, with the Hitmaker expansion of bundled software included free with Scarlett and Clarett+.
Using Dante digital AoIP and offering almost zero latency, RedNet offers up to 512 channels of I/O and can support 24-bit/192kHz resolution. They are ideal for large installations such as live venues and just need an Ethernet cable and a network switch to get going. They are also compatible with a range of options, including analog, Mac, Windows and Pro Tools | HD.
Focusrite continues to redesign and redefine quality with its offering of the remarkable Clarett+ series of USB audio interfaces, which offer premium-quality sound for a range of scenarios. With a class-leading 119dB dynamic range and ADAT expandability, Clarett+ includes the impressive Air mode. Emulating the classic ISA110 mic preamp and offering presence and shine to recordings, it takes Focusrite full circle to where it began.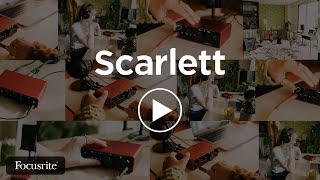 Introducing Scarlett 4th Gen: For the new generation of music makers.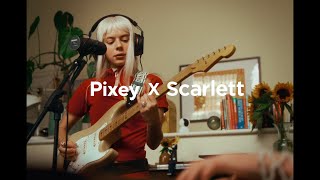 The new generation of music makers: Pixey x Scarlett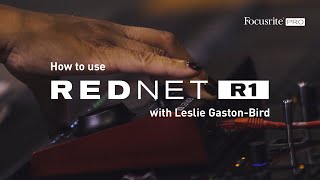 How to use RedNet R1 with Leslie Gaston-Bird // Focusrite Pro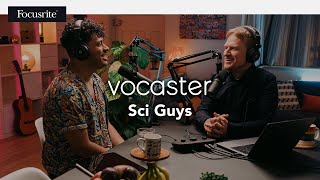 Tell The World - Sci Guys // Focusrite Vocaster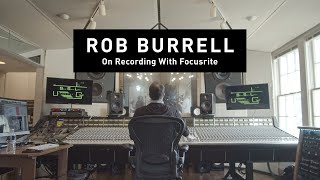 Rob Burrell: On Recording With Focusrite // Focusrite Pro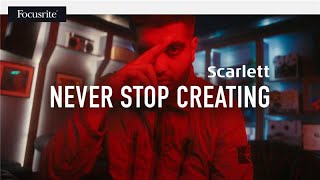 Focusrite Scarlett - Never Stop Creating // Focusrite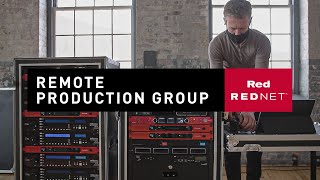 Remote Production Group // Focusrite Pro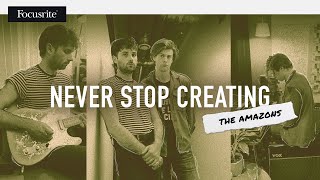 The Amazons - Never Stop Creating // Focusrite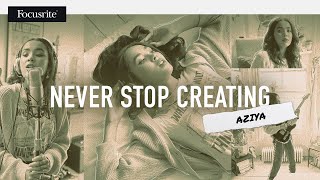 Aziya - Never Stop Creating // Focusrite
Content creators searching for an easy way to deliver a studio-quality podcast need look no further than the Focusrite Vocaster series. These amazing studio tools arm you with powerful features like Auto Gain for stress-free level calibration, Enhance for one-click voice processing, and convenient connections for your smartphone, camera, and more. Besides the Vocaster One and Vocaster Two podcasting interfaces, the Focusrite Vocaster series also includes the excellent-sounding Vocaster DM14v broadcast microphone and an array of all-encompassing bundles. No matter what type of podcast you're creating, the Focusrite Vocaster series will ensure that it sounds amazing.
Whether you want to build a complete multi-integration facility or just record your guitar at home, Focusrite has a solution for your needs and continues to remove barriers to creativity by producing high quality audio technology.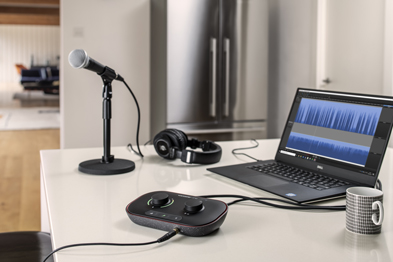 Vocaster Series