Beating the "Load-Out Blues" - Ten Tips to Make Moving Your Drums Easier
| More in Drums, Performing, Trade Secrets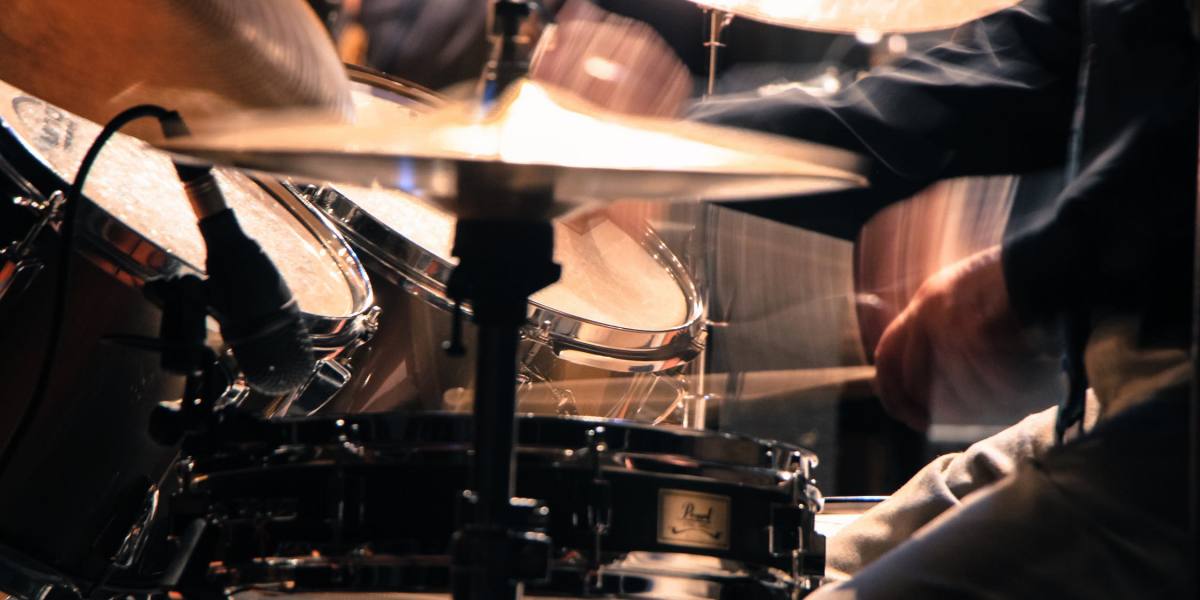 Nothing compares to the thrill of playing live music in front of an appreciative audience. Similarly, nothing can dampen that excitement as effectively as the thought of packing up your drum kit and hauling it to your car at the end of the night.
Loading and unloading your drums is never going to be fun, but here are ten tips to make it less miserable:
BEFORE THE GIG:
Take only what you need. Terry Bozzio's kit makes an impression before he even plays a note, but he doesn't have to pack all that gear into a hatch-back at the end of the night! It can be tempting to try and wow an audience with a huge collection of drums and cymbals. Fight that impulse and take the least amount of gear required for the gig. Everything else is just added time and work. Leave your collection of vintage temple blocks and your orchestral chimes at home. Impress them with your playing, not your possessions.
Use a drum rug. A rug will provide a familiar reference point for your set up on any stage. If you want to take it one step further, you can use tape to mark the positions of your drums and stands on it, eliminating any guesswork. (A drum rug will also keep your bass drum from creeping away from you if the venue's stage has a smooth surface.)
Use memory collars. Being able to quickly set your cymbal heights and the angles of your toms can mean the difference between a five-minute setup and a twenty-minute ordeal. If any of your stands lack memory collars, you can use a marker to mark the set points of brackets, tubes and tilters. (If your setup changes, you will be able to clean off the ink and/or use a different colour to indicate the new set points.)
Have bags or cases for all your gear. Protecting your investments just makes sense. Soft bags are great for drummers who pack their gear into their own vehicles. They enable you to pile gear tightly into smaller spaces while protecting your drums - and your car! - from unwanted dings and scratches.
Hard cases are important for drummers who need to put their drums into trucks or trailers where pieces of gear can easily fall or slide against each other. Cases are heavier and more expensive than bags, but provide greater protection from impact damage.
Bags or cases will also provide you with handles, making your drums easier to carry.
Practice loading your gear into your vehicle. For every type of car, truck or trailer you use, figure out the best way to arrange your drums. Focus on maximizing space and visibility for the driver, while minimizing the potential for damage to your kit. Try different configurations...is it better to put your bass drum in the back seat or the trunk? Find the best place to put your heavy hardware bags so that you don't strain your back getting them out of the car.
Plan for the venue. Multiple flights of stairs, loading through a kitchen and setting up on an exceptionally small stage are all common frustrations at bars and clubs. If you haven't visited the venue before, talk to others who have played there to gather as much information as you can.
Get to the club early. Avoid the added stress of needing to set up in a hurry!
AFTER THE GIG:
Start to pack right away. Play your last note, acknowledge the audience and IMMEDIATELY start packing! You may be tempted to have a quick beverage with bandmates, fans or friends...but don't do it. Once the adrenaline of the show has faded the thought of handling your gear will seem even more daunting. It is better to be packed up before exhaustion sets in! Take a few minutes NOW to get your gear ready to transport.
If people want to talk to you while you are trying to pack, be polite - but keep moving while you chat. Be courteous and professional, but don't allow anyone to distract you from the task at hand.
Have a plan. Know in what order you are going to tackle the various components of your drum kit. If you don't already have your own preferred tear-down method, try this one:
You should already know which stands go into which bag, and where you will put your stick bag, etc. Knowing when and where to pack each component of your kit means less likelihood of leaving a vital part of your drums behind!
Accept help CARRYING, but not PACKING your gear. People are awesome, and you may have friends or bandmates who are eager to help you with your gear. Ask them to wait until you are packed.
The reality is any extra hands trying to pack your gear will only slow you down.
Once your gear is completely taken down, allow others to help carry your gear to your vehicle, hold doors, etc., but only YOU should load the gear into the car. This will allow you to use your practised method of packing the vehicle, ensuring nothing is accidentally broken or left behind when you drive away.
Like maintenance and tuning, packing and loading your drums is something that will continue to get easier and faster with experience. Strive to improve your routine with every show and learn from your mistakes... until you are wealthy enough to hire a cartage company and full-time drum tech!
* * *
Tony Bouma ("Tony B.") is a drummer, martial artist and painter living in Southwestern Ontario. In his 25-plus years behind the kit, he has backed numerous rock, blues and country acts on local and regional levels.
Tony works at Long & McQuade in Cambridge.