St. John's - Theory Lessons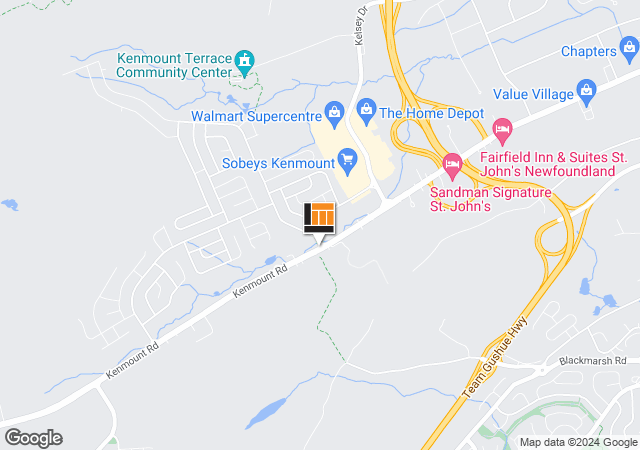 Chris Davis - Lessons Coordinator
In addition to receiving his Bachelor of Music degree from Memorial University in classical double bass, Chris has studied jazz at Humber College in Toronto and at the Bass Collective in New York City, under the tutelage of Mike Downes, Paco Luviano, Lincoln Goines, and Dr. Nathan Cook. His travels as a musician have seen him perform in Orlando, London, Hiroshima, and Beaumont-Hamel - but St. John's is still home. He has extensive studio experience and has performed with groups such as the Newfoundland Symphony Orchestra, Florian Hoefner Trio, Havana to Canada, and Royal Caribbean Cruise Lines. After working in L&M St. John's' band department for several years, he is honored to take on the role of Lessons Coordinator.
This Location Offers:
Online Lessons
All Lessons
Private Lessons
Find qualified music teachers at St. John's largest music lesson centre! Conveniently located on the west end of Kenmount Road, we offer quality musical instruction for all skill levels on a variety of instruments! We specialize in all styles of music, from rock and pop to classical and even traditional fiddle and accordion, unique to our Newfoundland heritage! Our outstanding teachers provide a comfortable environment for guitar lessons, piano lessons, whatever your interest may be! Open Monday to Friday, 10am to 9pm and Saturdays 9am to 5pm, we offer flexible scheduling in our 14 well-equipped studios. There are no registration fees for lessons and no commitment is required! We also provide recitals twice yearly free of charge for all students, friends and family! Call one of our friendly lessons associates at 709-753-1893 to book a lesson and begin your musical journey today!
Group Lessons
Group jam session
Group ukulele session
Our Theory Teachers:
show all

Damien Roy
(Guitar, Mandolin, Ukulele, Bass, Theory)
Registration Request
Online Lessons: Yes
Damien has been teaching music since 1997.He is an author, composer, arranger, musician and music publisher. He studied at the Conservatoire de Saintes, France, and has a degree from The Music Academy International de Nancy (Partner with Berkley Music College). Damien was an Ibanez guitar instructor in France for 13 years and an entry examiner for the Music Academy International de Nancy. Damien has played with a finalist participant of the French version of The Voice, has toured in Europe, Newfoundland and St Pierre with several pop rock bands, performed in rock operas and wrote and performed for A CBC documentary. He teaches guitar (classical to metal!), electric bass, ukulele , theory , song writing , and composition; Damien has also published 5 educational music books ! (Damien donne des leçons en français également). Damien also teaches our Friday Jam Class as well as workshop classes that focus on Groove, Rhythm, Musical genres, Music history, Music Theory, Composition, Musical arrangements and Group Work. Damien's rate is $25 per half hour lesson.

Steve Murphy
(Guitar, Banjo, Ukulele, Mandolin, Theory, Bass)
Registration Request
Online Lessons: Yes
Born in Baie Verte, NL, Steve is a classical guitarist and composer with over 20 years teaching experience. He studied at Acadia University under Ken Davidson and Eugene Cormier, recieving his Bachelor of Music in Performance in 2005. He has performed in a variety of genres, including rock bands, traditional music groups, jazz ensembles, and punk bands. He worked as Music Director for the 24 Hour Play, a charity production that sees performers prepare and perform a full length musical in twenty four hours. His compositions have been used in theatre, video games and televison, with a performance of his original fingerstyle guitar music being featured on MTV Live. His solo compositions for classical guitar have been featured on recordings supported by grants from MusicNL. He currently works as the Artistic Director for the Atlantic Guitar Society, a non-profit organization that aims to bring meaningful classical guitar experiences to Newfoundland, and to provide scholarships to students pursuring post-secondary studies in classical guitar. He has recieved grants from MusicNL as well as the Newfoundland and Labrador Arts Council.

Steve teaches acoustic, electric and classical guitar, bass, mandolin, ukulele, and banjo. He also offers lessons in theory, composition, and songwriting. His students have won Gold Medals in Royal Conservatory exams, recieved awards and scholarships through Kiwanis festivals and Rose Bowl performances, and have gone on to excel in post-secondary education. Steve also hosts a variety of group lessons. His Improv Group sees students learning to solo in a variety of styles, with a focus on jazz standards. His ukulele group features "ukulele orchestra" style arrangments, and singalongs where anyone of any level can come and join in the fun! He is the conductor and arranger for the Classical Guitar Quintet, an ensemble featuring students of all skill levels. Steve also runs the Long and Macquade Classical Guitar Camp, a summer event that brings teachers from across Canada to St. John's for a series of concerts and masterclasses. He currently offers lessons in person, and online. Steve's rate is $25 per half hour lesson.