St. John's - Violin Lessons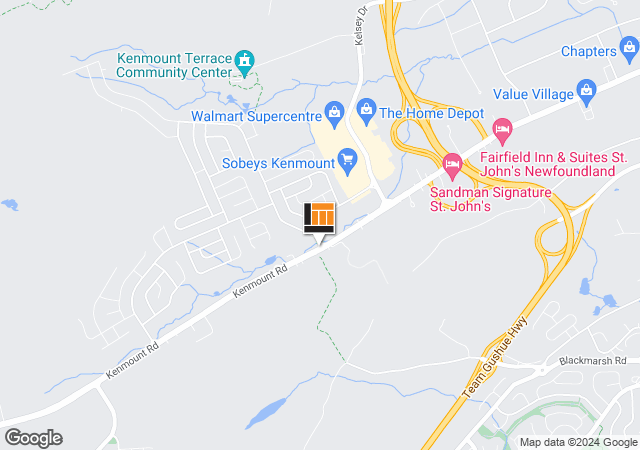 Chris Davis - Lessons Coordinator
In addition to receiving his Bachelor of Music degree from Memorial University in classical double bass, Chris has studied jazz at Humber College in Toronto and at the Bass Collective in New York City, under the tutelage of Mike Downes, Paco Luviano, Lincoln Goines, and Dr. Nathan Cook. His travels as a musician have seen him perform in Orlando, London, Hiroshima, and Beaumont-Hamel - but St. John's is still home. He has extensive studio experience and has performed with groups such as the Newfoundland Symphony Orchestra, Florian Hoefner Trio, Havana to Canada, and Royal Caribbean Cruise Lines. After working in L&M St. John's' band department for several years, he is honored to take on the role of Lessons Coordinator.
This Location Offers:
Online Lessons
All Lessons
Private Lessons
Find qualified music teachers at St. John's largest music lesson centre! Conveniently located on the west end of Kenmount Road, we offer quality musical instruction for all skill levels on a variety of instruments! We specialize in all styles of music, from rock and pop to classical and even traditional fiddle and accordion, unique to our Newfoundland heritage! Our outstanding teachers provide a comfortable environment for guitar lessons, piano lessons, whatever your interest may be! Open Monday to Friday, 10am to 9pm and Saturdays 9am to 5pm, we offer flexible scheduling in our 14 well-equipped studios. There are no registration fees for lessons and no commitment is required! We also provide recitals twice yearly free of charge for all students, friends and family! Call one of our friendly lessons associates at 709-753-1893 to book a lesson and begin your musical journey today!
Group Lessons
Group jam session
Group ukulele session
Our Violin Teachers:
show all

Shae-Lynn Winsor
(Violin, Fiddle, Piano, Flute)
Registration Request
Online Lessons: Yes
Shae-Lynn is a recent graduate of the Bachelor of Music program at Memorial University where she studied under Dr. Nancy Dahn, and Jennifer Johnson. She is a violinist, pianist, and flautist from Clarenville, Newfoundland who began her music studies at the age of five. The piano was her first instrument and lessons on the violin and flute followed shortly after. Since then she has continued to learn new instruments and use them to write and record songs. Shae-Lynn has been performing in the Kiwanis Music Festival of Clarenville since the age of six years old. She has been a member of the MUN Chamber Orchestra, as well as small chamber ensembles since she began her studies in 2016. In 2018, she was accepted as a new member of the Newfoundland Symphony Orchestra, where she has had the opportunity to play with professional musicians. Shae-Lynn's rate is $23 per half hour lesson.