When visiting the store, please practice social distancing when approaching the doors for curbside pickup.
We will be processing credit card and debit transactions only.
For the best service, shop on our website and choose the "Pickup From Store" option. *** If you are unable to visit the store to pickup your order, we may be able to arrange delivery. Please phone the store for further information.
We are unable to accept cash payment at this time.
We are unable to accept repair items at this time.
ing updates as they become available.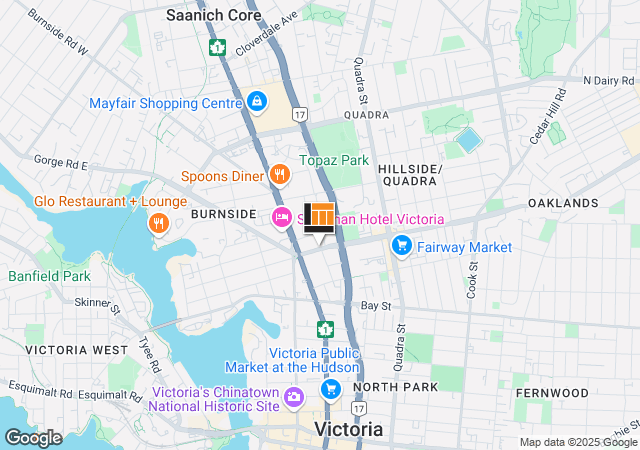 Directions to Long & McQuade Victoria
Long & McQuade Victoria is located 1 block east of Douglas Street on the corner of Hillside and Nanaimo Street. There is ample parking, as well as major bus routes within walking distance. Take Douglas either north or south to Hillside Avenue, then head east on Hillside and then left onto Nanaimo Street.
Services offered at this location
At L&M Victoria, we offer:
Private or group lessons at our Music Education Centre
On-site band instrument repair
Access to professional guitar technicians
Highly qualified staff and teachers
Rental equipment
Music Lessons
About our Victoria Location
Long & McQuade first opened its doors in Victoria in 1983. We have been at our present locaiton since 2002 and boast the largest selection of musical instruments in Victoria, BC. Our building was specifically designed for Long & McQuade with a modern layout, including separate departments for guitars, bass, drums, band instruments, keyboards, rentals, professional audio, DJ, and print music, along with a humidified acoustic guitar room and an amp room to test out gear.
Music Lesson Centre
Long & McQuade's Music Lesson Centre in Victoria features professional studios, highly qualified teachers and private instruction for all ages, levels and styles.
We teach lessons in:
guitar
bass
drums
piano
cello
saxophone
violin/fiddle
double bass
clarinet
mandolin
french horn
vocal
flute
and more!
Register for music lessons today! Call 250-384-3620 or email the lesson coordinator for details.