Founded in the back room of the original Long & McQuade Music store in downtown Toronto in 1963,
co-founder Peter Traynor, a repairman at the time, developed a bass guitar amplifier dubbed the "Traynor Dyna-Bass" as a rugged and reliable alternative to amps currently available at the time. The Dyna-Bass amp was specifically designed and built to withstand the rigors of rentals and the road.
Shortly thereafter, he and Jack Long officially started Yorkville Sound, and by the end of 1963 Yorkville was making P/A column speakers as well as bass amps and cabinets. After incorporating in 1965, Yorkville Sound expanded its sales into the USA and soon after added a guitar amplifier (the YGA-1) and a powered P/A mixer (the YVM-1) to the line. Throughout the 1960's Yorkville continued to grow and become a serious force in North America for P/A and instrument amplification products.
Yorkville manufactures a full line of professional PA products including mixers, amplifiers, active and passive loudspeaker cabinets and lighting in Canada.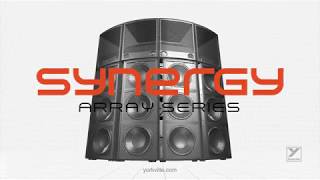 The Synergy Array Series By Yorkville Sound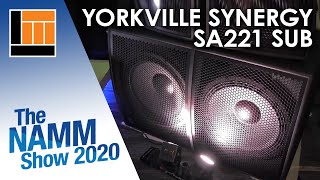 L&M @ NAMM 2020: Yorkville Synergy SA221 Subwoofer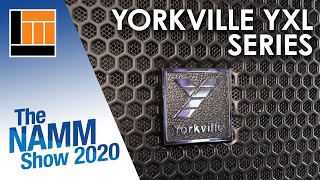 L&M @ NAMM 2020: Yorkville YXL Series Speakers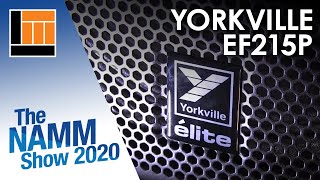 L&M @ NAMM 2020: Yorkville Elite EF215P Powered Speaker
LP-LED4X Four Pod High Performance LED Lighting System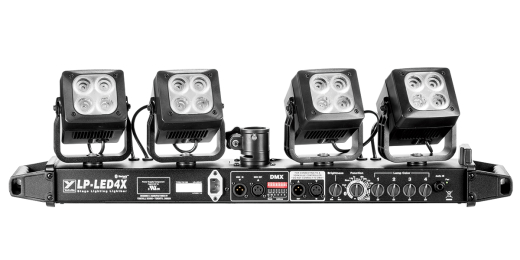 Designed to be the ideal solution for any professional lighting application, the Yorkville Sound LP-LED4X can easily be carried to solo or mobile DJ show to light a small stage or dancefloor. Built for easy operation and simple integration,...
EXM Mobile 12 - Excursion Mini Battery Powered PA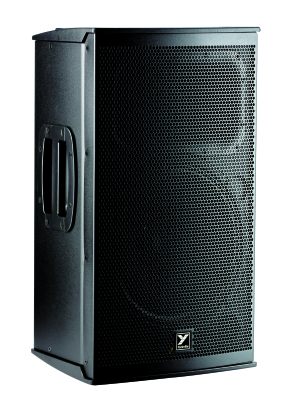 Yorkville Sound is thrilled to release the EXM Mobile 12, a lightweight twelve-inch battery powered speaker with a one-inch horn driver. For decades, sound solutions for events in wedding tents, outdoor gigs or non-traditional venues needed...
Parasource 4400 Watt Peak 12-Inch+Horn Active PA Cabinet
Designed to be the most versatile cabinet in the Parasource Series, the PS12P uses a high power 12-inch woofer (with 3-inch voicecoil) to deliver maximum tone and low frequency response. The focused 85 x 50 (H x V) conical horn delivers imp...