MESA/Boogie
The Relentless Pursuit Of Excellence
Since 1969, this phrase best captures the essence of MESA/Boogie®. All MESA® products are handcrafted in the USA. Founder Randall Smith shares the inside story, "There are time-honored methods of construction and a code to fine instrument building and we adhere to those principals. ALL components and construction techniques are the same for every MESA/Boogie from the most expensive to the least. There are no 'budget' models or off-shore imports. Everything is hand-crafted by the same builders who have been with us for more than a decade here in our California shop."
And what else "Makes it Boogie?" Details such as hand-drawn printed circuit boards and all parts custom designed and selected for their musical performance can be found in every MESA amp. There is too much to mention here, however a seemingly endless list of recording artists who have shaped the sound of music today begin to tell the rest of the story. With legendary amplifiers including the DUAL and TRIPLE RECTIFIER®, LONE STAR® and award winning MARK V™ to the new RECTO®-VERB™ 25, MARK 5: TWENTY FIVE™, BASS PRODIGY™ 4:88, STRATEGY™ 8:88, and full line of pedals, MESA continues to prove itself as a leading innovator in guitar amplification technology.
Lifelong owners will tell you after 10, 20 or even 30 years into their musical relationship, you can call the Petaluma CA shop at any time for support or tone related questions and you'll be greeted by a friendly knowledgeable pro, ready to assist you in meeting your tone objectives with one of the highest quality legacy instruments available. Welcome to the Boogie family.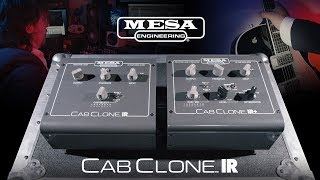 MESA/Boogie - CabClone™ IR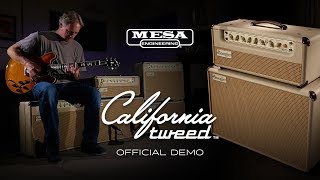 MESA/Boogie California Tweed™ 6V6 4:Forty Official Demo
Rectifier Badlander 100W Head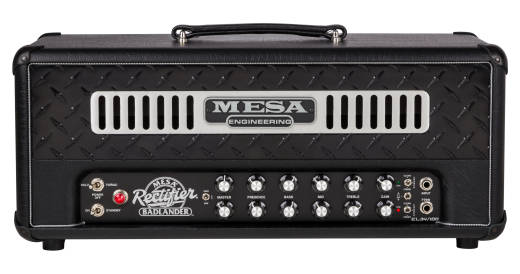 A Tighter, Meaner Recto It's time to unleash a new member of the Rectifier Family; the Rectifier Badlander 100. Tighter, meaner, more aggressive, it's a Recto tuned for the times and up for the task of raising the bar once again in R...
PowerHouse Reactive Load Attenuator - 4 ohm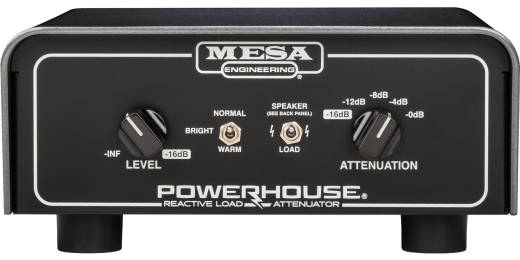 More Control On-Stage, Infinitely More Tone at Home Every experienced player knows there's nothing like a great tube amp running in the power band for Tone, feel and excitement. Be it a 30-watt Combo running 6V6 or EL84s, or a full-b...
CabClone IR+ 8-Cabinet Simulator with Attenuator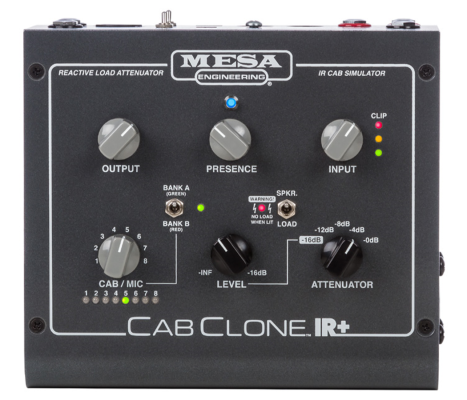 8 Legendary MESA Cabs, Meticulously Captured Two Ways The CabClone IR PLUS comes with 16 MESA Proprietary Cabinet Impulse Responses loaded into two banks of 8 Presets. BANK A contains our 'LIVE' IRs, recorded with Dynamic and Ribbon ...