66 Hearst Way (Unit #4)
Kanata, Ontario, K2L 2P4

---

Lesson Centre: Phone or Text (613) 595-1235
Store Phone: (613) 595-1035
Fax: (613) 595-1175

Lesson Centre Email: kanatalessons@long-mcquade.com
Store Email: kanata@long-mcquade.com

Lesson Centre Hours
Monday: 1:00pm - 9:00pm
Tuesday: 1:00pm - 9:00pm
Wednesday: 1:00pm - 9:00pm
Thursday: 1:00pm - 9:00pm
Friday: 1:00pm - 9:00pm
Saturday: 10:00am - 6:00pm
Sunday: 12:00pm - 5:00pm

Closed: Labour Day Holiday, September 2nd, 2019
Open: Sunday, September 1st, 2019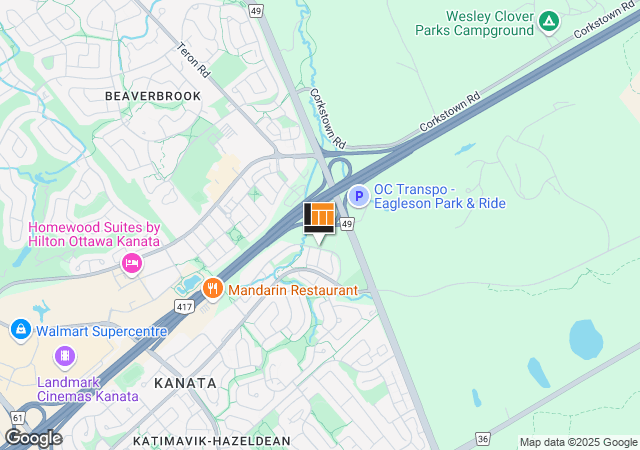 Our Teachers:
show all

ALEX MOXON
(Guitar, Bass, Ukulele, Banjo)
Alex Moxon is a guitarist and composer. He has a Bachelor of Music with Highest Honours from Carleton University, specializing in jazz performance. Some of his favourite past performances include opening for Fred Wesley (of James Brown & The JB's) and Bernie Worrell (of Parliament Funkadelic), fronting the Central Armed Forces Band in their 2112: Rush Tribute show, record releases with HILOTRONS and The Chocolate Hot Pockets, and playing in the Broadway musical Beautiful (The Carole King Story). He has been teaching since 2006 and can instruct on electric or acoustic guitar, electric bass, banjo and ukulele.
$23 per ½ hr. lesson.

ALEX TOMPKINS
(Guitar, Bass)
Alex is an Ottawa-based guitarist who graduated in 2012 from Carleton University with a Bachelor of Music with Highest Honors. He has been teaching guitar since 2007 and has helped students achieve their goals in a variety of styles including rock, pop, blues, metal, jazz, and classical styles. Alex has performed at several festivals including the Ottawa Bluesfest and the Ottawa Jazz festival.
$24 per 1/2hr. lesson.

Brandon Curtis
(Voice, Guitar)
Brandon Curtis studied at Vanier College in the Professional Music Technique program as a jazz vocalist, holds a degree in Audio Techniques from Recording Arts Canada and has been teaching since 2015. Brandon is a singer/songwriter/guitarist who enjoys performing solo and in bands whether it be jazz, rock, punk, metal, acoustic, folk or pop among others. Brandon's lessons are tailored to the individual needs and expectations of the student with the belief that music should always be fun, thus charisma and humour are fundamental parts of how he encourages his students. His lesson rate per half hour private lesson is $23.

FRANCOIS LACELLE
(Guitar, Ukulele)
François Lacelle began his studies at Cambrian College under Philip Candelaria. He then pursued a Bachelor of Music at the University of Ottawa and is currently studying his Masters of Music in classical guitar with Patrick Roux. He has participated in master classes with world renowned guitarists Jérôme Ducharme, Marcin Dylla, Lorenzo Micheli and Gabriel Bianco. François is an experienced teacher and a versatile player with repertoire ranging from Renaissance music, Classical, Rock and Blues.
$23 per 1/2hr. lesson
($24 per 1/2hr. lesson from January 1st, 2020)
Lessons offered in French and English

Garrett Warner
(Guitar)
Garrett is a guitarist and composer who's love for music started at a very young age. When he was less than ten years old, his family started and continues to run a country and blues-grass festival based out of his hometown of Colborne, Ontario. Being a player of many styles has led Garrett to playing in local venues and other venues throughout the country, including notable festivals like Ottawa RBC Bluesfest and TD Ottawa Jazzfest. He has had the pleasure to study guitar under guitar virtuoso Dave Barton, as well as extensively under Canadian jazz heavy-weight Roddy Ellias. Garrett believes in creativity and pushing ones boundaries while also maintaining a strong foot in foundation.
$23 per 1/2hr. lesson.

JACOB CLARKE
(Guitar, Bass, Double Bass)
Jacob is a guitarist/bassist who graduated from performance studies at Carleton University. He has performed many styles of music at a variety of venues ranging from festivals such as Bluesfest to restaurants, cafes, and hotels. He has recorded studio albums, toured with bands, and recorded for television as well as live-stream shows. Jacob's teaching is tailored to every individual, and his method is to always listen, engage with, and enjoy music.
$23 per 1/2hr. lesson.

JESSAMYN GREENE
(Guitar, Ukulele, Piano)
Jesse Greene has been performing professionally since 2001, and has been teaching since 2009. Jesse studied classical piano at the Royal Conservatory of Music, and guitar with various private mentors. She has studied everything from Classical and Jazz, to Flamenco, Blues, Rock, Metal, Fingerstyle, African, and Latin music. Jess is a multi-disciplined professional offering lessons in a wide range of musical genres from classical, folk/fingerstyle, blues and rock, to reggae and pop on guitar, ukulele, and piano.
$24 per 1/2hr. lesson.

JOËL DAZÉ
(Piano)
Joël has been teaching music since 2007. He has obtained a Bachelor and a Masters of Music degree from the University of Ottawa as well as a diploma in Music Performance from Cambrian College in Sudbury. He specializes in improvisation and composition. Joël is comfortable working with methods such as Piano Adventures, Alfred, Leila Fletcher, and the Royal Conservatory of Music (RCM) curriculum. He coaches classical, jazz, pop, and blues idioms. Joël works with people of all ages and can teach by ear or traditional methods, and has much experience coaching disabled musicians.
$26 per 1/2 hr. lesson.
Lessons offered in French and English

JOHN MERRITT
(Brass)
John Studied at the Royal Conservatory of Music, Humber College, and the University of Ottawa. He has been teaching for more than 30 years having instructed for the Ottawa School Board, Ottawa Youth Orchestra Academy, Napean Symphony School, Deep River Summermusic Camp, Tutti Muzik and CAMMAC. He taught at Ashbury College for 23 years and has mentored for the Faculty of Education and the University of Ottawa. He played for the Ottawa, Kingston, Napean, Pembroke, and Deep River Symphonies, in brass quintets, musical productions, Ottawa Jazz Festival, Ottawa Jazz Orchestra, C.B.C. Radio-TV, Richard Berry, Haygood Hardy, Zamfir, Rich Little, and with Natalie Cole. Lessons are designed to assist the student in achieving musical goals that may include preparation for tests, examinations, conservatory levels, auditions, festivals, public performance or personal enjoyment.
$25 per 1/2hr. lesson.

Keite Gularte
(Violin, Viola)
Keite Gularte has been playing the violin for more than 15 years. She received her B.Mus in Violin and Viola performance from Universidade Federal do Rio Grande do Sul, Brazil, her M.Mus in violin and viola -pedagogy and performance from the University of Houston, Texas and her M.A in Music & Culture from Carleton University, Ottawa. Keite is an active musician, performing with many artists from Brazil and abroad. She recently worked as violist (principal and assistant) with Symphonic and Chamber Orchestras in her hometown prior to her move to Canada. Since 2006, she has been teaching violin and viola in diverse scenarios such as University projects, social projects and at various music studios. Classically trained, Keite is able to navigate throughout different music styles in both instruments. Keite tries to keep the balance between her love for teaching, her performing practice, and her endless interest for new studies.
$25 per 1/2hr. lesson.
Lessons offered in English and Portuguese

KIRA MONTFORT
(Drums)
Kira Montfort is a professional drummer, a graduate of Carleton University's Bachelor of Music program. She has been playing drums since 2004 and enjoys the rhythms of all styles including, rock, pop, funk, jazz, punk, latin, electronic, and more. She also has experience touring, recording and songwriting.
$23 per 1/2hr. lesson.

Natalie Hart
(Clarinet, Woodwinds)
Natalie has a Bachelor of Music in Clarinet Performance from the Jacobs School of Music where she studied with Professor James Campbell. She has also performed in masterclasses with Andrew Marriner, Robert Crowley, Shauna McDonald, Jeff Nelsen, and Eli Eban among others. Her experience in various teaching and learning environments has enabled her to accommodate students with different learning styles and interests. In addition to clarinet, Natalie also integrates ear training and music theory into her lessons, to help students develop the tools necessary to become well-rounded musicians. Finally, Natalie fosters a growth mindset, which she believes pushes students to reach their full potential and encourages a lifelong pursuit of learning.
$23 per half hour lesson.

Richard Page
(Woodwinds, Saxophone, Clarinet, Flute, Bassoon, Oboe)
Ottawa based woodwind artist, Richard Page has become a sought-after performer and educator for all levels. His unique sound and approach to the baritone saxophone has been featured on many recordings and he is an in-demand sideman in the Ottawa-area. Richard has performed with with many world-renowned artists. He has performed at the Ottawa Jazz Festival with the Jerry Granelli Group, which featured guitar legends Robben Ford and Bob Lanzetti. He has also performed with Hilario Duran (as the baritone saxophonist/bass clarinetist with the Ottawa Latin Jazz Big Band). He has also shared the stage with Mike Rud (Juno Award Winner), Adrean Farrugia, Phil Nimmons and many other jazz greats. In addition to his own projects, Richard performs regularly with the Prime Rib Big Band, Sly High – A Tribute To Sly & The Family Stone, ERU-ERA, Renée Landry, The Commotions and The Rock Steadies. Richard's woodwinds have been featured on television on commercials, TV shows and movies, and can be heard on the Kidscreen award winning (Emmy and Canadian Screen Award nominated) Sesame Workshop/Nelvana cartoon, Esme and Roy. Richard is a proud endorser of Key Leaves, and DeQuelery Wind Instruments woodwind products. He is also a proud member of the D'Addario Education Collective. Richard's rate per half hour private lesson at Long & McQuade Kanata is $24.

SACHA CONTANT-NAGY
(Drums, Piano)
Sacha is an active member in Ottawa's music scene, accumulating countless hours on stage and in the studio and performing at some of Canada's biggest music festivals. Sacha has an Honours Bachelor of Music degree from Carleton University, specializing in drum performance, along with completing his Grade 8 RCM piano examination and his Grade 2 RCM theory Exam. He also has a Bachelor of Education from the University of Ottawa. He easily shifts his focus between Jazz, Funk, Latin, Rock, Hip-hop, Fusion and Contemporary Music. Sacha's curriculum puts a strong emphasis on proper technique, music theory and sight reading, and balances these essential basics by showing students how to play along with their favorite songs as a way to keep motivation high.
$23 per 1/2hr. lesson.
Lessons offered in French and English

Shane Calkins
(Guitar, Bass, Ukulele)
Shane Calkins was born in and raised in the Ottawa area. He has been playing guitar for over 12 years. At first, his interest was in the rock genre and then expanded much more into into jazz, progressive rock/metal, pop, funk and rap etc. Shane has a Bachelor of Music degree for Carleton University where he studied Jazz/Jazz Fusion guitar with Wayne Eagles.  Shane enjoys performing all styles of music and will cater to any musical taste that any student has.  He has experience teaching a wide variety of students with different goals, such as : successfully preparing students for University auditions, teaching music and fret-board theory, improvisation, teaching students who are primarily interested in music as a hobby as well as teaching students who are hoping to make a career out of music. 
$23 per 1/2hr. lesson.

SUZANA CATALAN-DIAS
(Piano)
Suzana has been teaching since 1997 and holds a Bachelor of Music Education from Universidade Federal de Minas Gerais (Brazil) as well as a Bachelor in Church Music. She is engaging and meets students at their own level while challenging them within a loving and nurturing atmosphere. Suzana welcomes students of all ages and is comfortable teaching a variety of styles and methods, from Piano Adventures to the RCM curriculum, including preparation for practical and theory examinations. Her rate per half hour private lesson is $24.