66 Hearst Way (Unit #4)
Kanata, Ontario, K2L 2P4

---

Lesson Centre:Phone or Text (613) 595-1235
Store Phone: (613) 595-1035
Fax: (613) 595-1175

Lesson Centre Email: kanatalessons@long-mcquade.com
Store Email: kanata@long-mcquade.com

Lesson Centre Hours
***IN PERSON LESSONS NOT AVAILABLE DURING LOCKDOWN***
For online lessons, please call 613-595-1035 or email at [email protected] for more information.

Monday: 10:00 am - 9:00 pm
Tuesday: 10:00 am - 9:00 pm
Wednesday: 10:00 am - 9:00 pm
Thursday: 10:00 am - 9:00 pm
Friday: 10:00 am - 9:00 pm
Saturday: 10:00 am - 6:00 pm
Sunday: 12:00 pm - 5:00 pm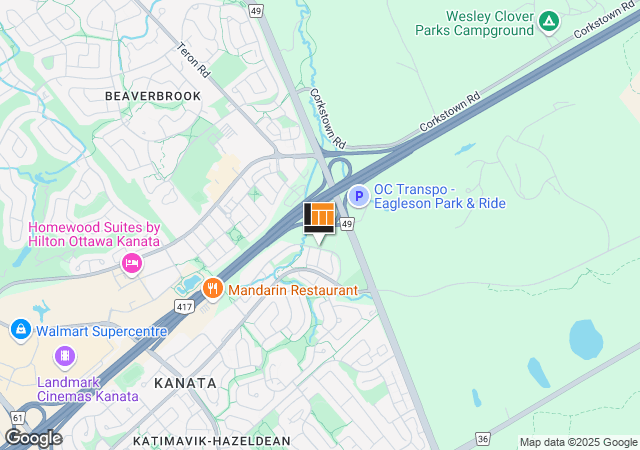 Our Voice Teachers:
show all

BRANDON CURTIS (ONLINE LESSONS AVAILABLE)
(Voice, Guitar)
Registration Request
Online Lessons: Yes
Brandon Curtis studied at Vanier College in the Professional Music Technique program as a jazz vocalist, holds a degree in Audio Techniques from Recording Arts Canada and has been teaching since 2015. Brandon is a singer/songwriter/guitarist who enjoys performing solo and in bands whether it be jazz, rock, punk, metal, acoustic, folk or pop among others. Brandon's lessons are tailored to the individual needs and expectations of the student with the belief that music should always be fun, thus charisma and humour are fundamental parts of how he encourages his students. His lesson rate per half hour private lesson is $23.

KARAM CHAKKOUR (ONLINE LESSONS AVAILABLE)
(Piano, Voice)
Registration Request
Online Lessons: Yes
Lessons offered in English and Arabic
Karam Chakkour holds a Bachelor in Music from the National Music Conservatory in the Hashemite Kingdom of Jordan. Karam has been working as a vocal coach, piano instructor and choir conductor since 2009. He is passionate in helping students to develop the best singing and piano technique in classical, pop, and music theatre styles in addition to his especial experience in Arabic music. Karam has been an International Baccalaureate music teacher and a music director for various musical productions, including "Oliver Twist", "The Wizard of Oz" and "Amman Musical Balcony project".
$24 per 1/2hr. Lesson
SHIRLEY LIU (ONLINE LESSONS AVAILABLE)
(Flute, Piano, Saxophone, Voice)
Registration Request
Online Lessons: Yes
Shirley Liu is a graduate of the Memorial University of Newfoundland (MUN), where she obtained a M.Mus (Performance/Pedagogy) in Flute studies. She is the winner of the MUN School of Music Concerto/Aria Competition (2020). Shirley also holds a B.Mus and B.Ed from Queen's University. A versatile musician, Shirley enjoys not only her main focus of classical music but also more contemporary styles such jazz and musical theatre. Her ensemble experience includes playing in orchestra, jazz ensemble, pit band, and collaborative piano work. As a music teacher, Shirley endeavours to create engaging and rewarding lessons for all her students.
$24 per 1/2hr. lesson.