London North - Piano Lessons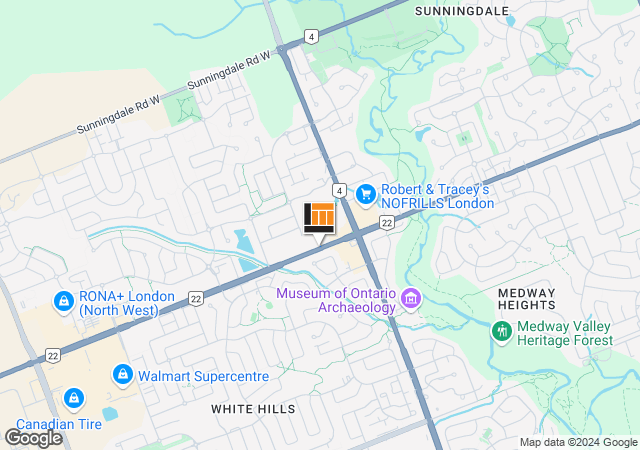 Emily McCorkle
Emily is a graduate of the University of Windsor, where she completed both her Bachelor of Music and Bachelor of Education and is a member of the Ontario College of Teachers. Primarily a vocalist, she has also studied piano, clarinet, and the fundamentals of band instruments. Throughout her musical career she has taught privately, and has performed with various vocal and instrumental ensembles. Emily aims to create an inclusive community at the lesson centre that encourages an appreciation of all art forms.
This Location Offers:
Private Lessons
Private lessons description ...
Group Lessons
Ask about our SUMMER ROCK SKOOL! Play popular songs, learn about lighting, live sound and some excellent rock history... and of course, the final performance for admiring fans (family & friends). ROCK ON under the skilled guidance of our experienced instructors! Call/Text 519.439.0102 or email us for details.
Our Piano Teachers:
show all

Aaron Dimoff
(Voice, Piano)
Aaron Dimoff has been singing professionally on operatic stages across the country for the last decade. After receiving his Masters in Vocal Performance degree from UWO, he worked as a resident artist for the Calgary Opera company, performing and training with singers, conductors, and directors from around the world. Aaron has since performed on Canada's biggest stages, from the Edmonton Opera company to the Canadian Opera Company in Toronto. An avid teacher when not performing, Aaron enjoys passing on his experience to everyone from absolute beginners, to musicians pursuing a professional career. His rate is $25.00/half-hour lesson.

Alex Mathews
(Voice, Piano)

Bethany Harrison
(Piano)
Bethany Harrison is a piano, theory and composition teacher who has taught privately, in studios, and at the National Music Camp of Canada. She also has experience volunteering in local classrooms and performing at weddings, dinner parties, funerals and fine dining restaurants. Graduating from the University of Western Ontario with a Bachelor Degree in Honours Music Theory and Composition in April 2011, she has been teaching in London for the past 6 years and is open to students of all ages and experience levels. Bethany's private lesson rate is $24.00/half-hour.

Charnelle Pennyfeather
(Piano, Voice)
Charnelle is a graduate of the Honours Theory and Composition Program at Western University. She is a classically trained vocalist and is currently a chorister, composer, organist and pianist at her church here in London. Charnelle has a passion for musical theatre and has composed original scores for several productions, as well as short films. She was the Musical Director of Western Hillel's Cabaret, Vocal Director for King's Players Production of Little Shop of Horrors and apprenticed with the Musical Theatre on The Thames. Charnelle believes in the power of storytelling in music and encourages her students to find their own unique musical voice. She specializes in classical music, musical theatre and pop styles and her rate is $24.00/half-hour private lesson.

Chris Stahlke
(Violin, Viola, Piano, Mandolin, Theory)
Chris has been playing violin and piano since 1983 and has been teaching privately since 1995. He holds Royal Conservatory Grade 10 diplomas for both violin and piano. Chris has played with several local orchestras, including Orchestra London and the University of Western Ontario Symphony Orchestra on violin and viola. He held the position of principal second violin with the Stratford Symphony Orchestra and is a member of various worship teams in the area. Chris enjoys recording for different artists, playing for local bands, and has had his violin playing featured on TV. His rate per half-hour private lesson is $25.00.

Christiana Zhu
(Piano)
Christiana's music education began in Toronto, Ont. where she received her ARCT in Piano Performance from The Royal Conservatory of Music. Growing up, Christiana competed and placed in various festivals in the GTA including: Kiwanis, Wishing Well Lions, Art Richmond Hill, and Markham Music Festival. Her strong passion for music led her to complete her B.Mus. in Piano Performance from Western University. In the past six years, Christiana has taught piano, music theory, and music history to prepare students for RCM examinations. Christiana is currently completing her M.Mus. in Literature and Performance under the instruction of Dr. Leslie Kinton at Western University. Christiana's goal as a teacher is for her students to develop a strong appreciation for music. Her rate is $24/half-hour private lesson.

Christina Willatt
(Voice, Piano)
Christina Willatt is an award-winning singer and pianist who has performed in Canada, the United States and Italy. Christina graduated from the Master of Music Performance program at UWO in 2011. She holds an undergraduate degree from the University of Regina in Performance & Composition, as well as Grade 10 Voice and Grade 9 Piano diplomas from the Royal Conservatory of Music. Christina has extensive experience teaching and is the music director at the Church of St. Jude in London. She is enthusiastic to teach students of all ages and skill levels in a variety of styles and genres including classical, jazz, rock and pop. Christina's rate is $25.00/half-hour private lesson.

Elizabeth Kinghorn
(Voice, Piano)
Elizabeth Kinghorn is an experienced and passionate musician and music educator. She holds a B.Mus in music history/theory from the University of Toronto, an M.Mus in music education from the University of Western Ontario, and a teacher's ARCT in voice from the Royal Conservatory of Music, a distinction for which she was awarded a nationwide gold medal. Prior to relocating to London, Elizabeth taught voice and piano for the Algoma Conservatory of Music and Algoma University in Sault Ste Marie, Ontario. Elizabeth is also a highly proficient pianist with extensive experience accompanying voice students and choral groups, serving as church organist, and playing in musical theatre pit ensembles. In addition, she has been extensively involved in community musical theatre as a performer, stage director, and musical director. Elizabeth is currently pursing a PhD in music education at Western, where she is involved in research examining the relationships between music, mental health, and well-being. Her rate is $25 per half-hour private lesson.

Leonardi Joewono
(Piano, Voice)
A previous faculty member at Jakarta Conservatory of Music, Leo is very passionate about working with students from different levels, backgrounds, and cultures. He emphasizes the importance of teaching the right technique and developing musicality from the very beginning. He has performed in Canada, Indonesia, Malaysia, and the Philippines and has been featured on national television and a number of local radio stations. Leo has acted as music director of various singing groups, and has worked with conductors/vocal coaches such as Dr. Heidi Cerna, Prof. Simone Luti, Prof. Jennifer Moir, and Baritone Chad Louwerse. Besides operatic arias and choral music, Leo also enjoys singing Broadway musicals. Currently Leo is pursuing his Master's degree in Piano Performance at Western University, and assumes the role of lead tenor at St. Paul's Cathedral in London. His rate is $24/half-hour private lesson.
Our Group Lessons:
show all
Dates:
2020-03-16 to 2020-03-20
Cost:
225
Wanna be a rock star... or experience what it's like to be in a band? Join us this March Break for ROCK SKOOL! Rock on under the guidance of our skilled instructors Kelly Currie and Alex Tirolese! Form bands, play popular songs, learning about lighting, live sound and rock history - and of course, perform for adoring fans at the end of the week!