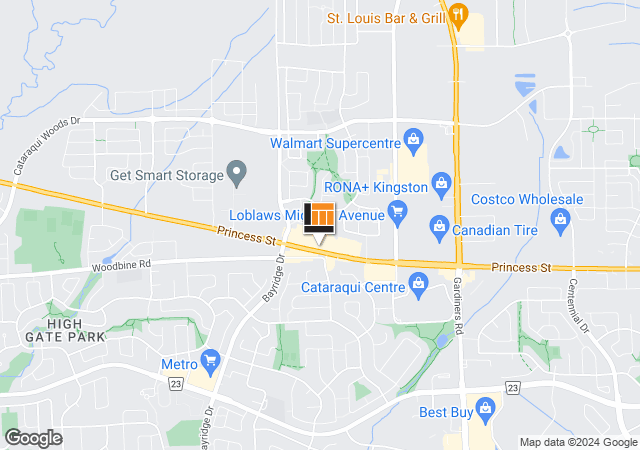 This Location Offers:
Private Lessons
Group Lessons
Rock Skool group program - September through June. For ages 10-16 with basic experience on their instrument. Join a band, practice each week, learn some great rock songs together, and take the stage for real-world performances! Call the lesson desk at (613) 384-9225 for registration details.
Rock skool
Summer camps
Our Teachers:
show all

Andrew Morgan
(cello, piano)
Andrew is a multi-instrumental teacher with strong musical credentials. He studied at both the Royal Conservatory and Humber College in Toronto and majored in music at Wilfred Laurier University in Waterloo, developing his skills on cello, piano and bass guitar. He furthered his education at Algonquin College, becoming an accredited Registered Early Childhood Educator (RECE). Andrew also has many years of live playing experience on multiple instruments across a variety of genres, from bass with high-profile reggae bands to cello in the Quinte Symphony. He has been teaching for most of the last 25 years, and here in Kingston since 2009.
Andrew's rate for a half hour private lesson for cello or piano students is $22.

Brittany Smith
(voice, guitar, ukulele)
Brittany has years of experience writing, performing and recording music with numerous bands across a wide range of genres. She has been teaching voice, guitar and songwriting since 2011 and recently added ukulele to her teaching repertoire.
Brittany's relaxed voice teaching style blends classical and modern techniques with encouragement and positivism to bring out the best in her students. She works with guitar and uke students on chording, rhythm and accompaniment.
Brittany's rate for a half hour private lesson is $23.

David Lavallee
(guitar, voice, bass, drums)
David has been teaching individual and group classes at our location for well over 10 years. His dual diploma education, extensive experience in live and studio band performance and his multi-instrumental approach to instruction led him to establish the Rock Skool summer camps in 2005 and the 10-month Rock Skool program in 2010. David inspires his students to put their musical aspirations into action by providing a fun and invested mentorship tailored to each student's individual goals. His rate for a half hour private lesson is $23.
Doug Cutler
(piano)
Doug was a road band keyboardist in the days of his youth and later a restaurant pianist for the sake of his ears. He has been teaching piano in Kingston since 1998 and along the way picked up a Bachelor of Music from Queen's University. He enjoys playing and teaching in a broad range of styles including classical, jazz, pop, ragtime and anything in between, and has a knack for making lessons fun and easy for new students of all ages. He also composes in light classical and movie theme veins as well as the odd song. While studying for his music degree he was awarded the Maurice Dublin Memorial Prize in Composition. Doug's performance credits include a stint with five-time Juno Award winner Skip Prokop. Doug's rate for a half hour private lesson is $23.

Dylan Phillips
(guitar, voice, ukulele, theory, songwriting)
Dylan studied classical guitar and songwriting at Carleton University's Bachelor of Music program in Ottawa, Ontario. There he studied classical, jazz and composition with notable performers such as Roddy Elias, Gary Elliott and Mark Ferguson, and songwriting with Juno award winner Ian Tamblyn. Dylan performs in festivals and venues across Ontario and Quebec. Teaching since 2006, Dylan has become a versatile and passionate instructor. He seeks to instill his students with confidence and enthusiasm for music, while developing strong fundamentals and good habits. Watching a students growth is his most gratifying experience.
Dylan's rate for a half hour private lesson is $22.

Heather Jones
(piano, voice, oboe)
Heather has a Bachelor of Music in voice from Mount Allison University as well as a B.Ed. from Queen's University in Kingston and has been teaching since 2013. She has performed in festivals and played in the pit for several musical productions. Heather's teaching style incorporates hands-on and interactive approaches to musical theory along with traditional pencil-and-paper learning. Her musical pedagogy puts an emphasis on musicality as well as a love, appreciation and understanding of different styles of music. Heather's rate for a half hour private lesson is $23.

Ivan Stoiljkovic
(violin)
Ivan attended Vladimir Dordevic Primary School of Music and the Borislav Stankovic Secondary School of Music in his native Belgrade. As a young adult, he moved to Kitchener, Ontario where he continued to study violin under the tutelage of Eduard Minevich, concertmaster of the Kitchener-Waterloo Symphony Orchestra. In addition to ongoing musical studies, Ivan completed a Masters of Arts Degree in History from Queen's University in 2001.
Ivan has been teaching at our location snice 2009, and his rate for a half hour private lesson is $22.

Jeremy Daw
(bass, guitar)
Jeremy grew up in a musical family where he was always around the recording studio or touring with his parents. A graduate of Humber College's Music program, he studied under such artists as Mike Downes (Juno Award Winner), Rik Emmett (Triumph), & Lenny Boyd. Since completing his schooling in 2002, Jeremy has performed on over 150 studio albums (2 Juno nominated) and has performed over 1000 concerts in 25 countries with a wide array of groups and artists. Jeremy's teaching style combines fun, flexibility, skill building, theory, and an overall well-roundedness into a complete customized package for each individual student and his rate for a half hour private lesson is $23.
Joshua Watson
(piano)
Josh studied at Queens University, graduating with both a Bachelor of Music and a Bachelor of Education in 2018. Growing up in a musical family, he started playing piano at a young age. Josh is an accomplished accompanist having performed with the Queens Opera Ensemble and musical theater productions in both Uxbridge and Kingston, Ontario. An avid multi-instrumentalist, Josh likes to explore funk, classical and jazz styles with saxophone and piano. He enjoys bringing the gift of music to new learners with different approaches to teaching, and wishes to make learning music a fun and rewarding experience for his students. His rate for a half hour private lesson is $22.

Matt Baetz
(guitar)
Matt studied audio engineering at the Ontario Institute of Audio Recording Technology and has been the owner of Longshot Records recording studio since 1997. As recording engineer/producer he has worked with many local and international artists in a wide variety of styles to produce albums, videos, and voice-overs for film. He also appears regularly as a guitarist for a variety of artists, performing at local and international venues. Matt has been teaching both electric and acoustic guitar for over 15 years, specializing in pop, rock, country and folk music. His rate for a half hour private lesson is $23.

Mauricio Montecinos
(guitar, ukulele, mandolin, percussion)
Mauricio is a Classical Guitar Graduate from the Carolina Klagges Music Conservatory, Chile. He has a Bachelor degree in teaching special education, specializing in learning disorders and music therapy. Mauricio furthered his study of Flamenco, Latin Jazz and World Music at various music conferences and workshops in Chile and Canada, and has performed as a soloist and in ensembles with his large Latin Fusion Band in festivals in Chile, Argentina, Dominican Republic and in Canada across Ontario and Quebec. He has been teaching music since 1986 in elementary, secondary, and university institutions and given master classes in Argentina, Chile, and Canada. Mauricio's rate for a half hour private lesson is $25.

Mike Kidd
(guitar, banjo, ukulele, mandolin)
Mike is a skilled musician who has been teaching guitar professionally in Kingston for the past 10 years. He studied music at St. Lawrence College and continues to study with some of the most skilled players in town. Mike is passionate about sharing his love of music with the community and his biggest joy is seeing his students develop into fine musicians. His rate for a half hour private lesson is $23.

Rich Bannard
(drums)
Rich has a B.Sc. in Civil Engineering and studied drums with Joe Morello and Andrew Cyrille, as well as Jim Blackley and Chuck Burrows. He has performed at the Toronto and Vancouver Jazz Festivals and is currently playing with the Swingmasters. Rich has been teaching music since 1981. He endorses strong fundamentals and developmental of good drumming habits, but also likes to help his students play songs they enjoy and encourages them to perform and participate in recitals. Rich's rate for a half hour private lesson is $23.

Serhiy Smetanyuk
(piano)
Serhiy is from Chernivtsi in Ukraine. He studied at the Chernivtsi College of Arts and received a "diploma with distinction" as a Teacher of Piano, Music Theory (Solfeggio) and Music History. He was a trombone player in a military band for two years and played keyboards in various rock and pop bands. Serhiy started teaching music in 1985. After coming to Canada, he taught at the Saskatoon Academy of Music before relocating to Kingston and joining Renaissance Music (now Long & McQuade Kingston) in 2013. Serhiy shows a deep dedication to his students and wishes to help them achieve their musical goals, whether that's taking an RCM exam, preparing a piece for recitals, or simply learning a song they'd like to play.
Serhiy's rate for a half hour private lesson is $23.

Tim Roberts
(saxophone, clarinet, flute)
Emerging from the 1960's rock 'n roll, R&B and jazz scene in London, Ontario, Tim's musical career has included shows with Roy Orbison and Ronnie Hawkins, performances at the Montreal International Jazz Festival and a gala performance for Ronald Reagan during a stint as musical director of the showband Explosion.
For 15 years Tim augmented his performing career by teaching for two school boards and a community college in Hull, Quebec. During that time his Heritage College Big Band won a national award and were commissioned by members of Duke Ellington's family to perform some of Ellington's religious works. Currently Tim is performing and recording with various Eastern Ontario acts, teaching Saxophone Performance at St. Lawrence College here in Kingston, and joined our Lesson Centre in 2017. Tim's rate for a half hour private lesson is $24.

Tyson Sullivan
(guitar, ukulele, voice)
Tyson graduated with distinction from the Music and Digital Media Program of St. Lawrence College in 2016, studying under mentors Dr. Adrienne Shannon, Dr. Joy Innis and vocal teacher Barbara Szarek. His main foci during school were in theory, music analysis and voice. Revered for his stage presence and musicianship, he has been actively preforming in a variety of venues across Ontario since 2008. Tyson has over 15 years experience with ukulele and guitar and enjoys teaching in a wide range of styles. His rate for a private half-hour lesson is $22.