2762 Princess St
Kingston, Ontario, K7P 2W6

---

Lesson Centre:Phone or Text (613) 384-9226
Store Phone: (613) 384-9225

Lesson Centre Email: kingstonlessons@long-mcquade.com
Store Email: kingston@long-mcquade.com

Lesson Centre Hours
Music Lessons are currently online. Our live, professional, one-on-one video lessons are available for most instruments. If you are contacting us to cancel a lesson, please leave the name of the student, the telephone number, the teacher, and the time of the lesson. Call us for more information at (613) 384-9226

Monday: 11:30am - 8:00pm
Tuesday: 10:00am - 8:00pm
Wednesday: 10:00am - 8:00pm
Thursday: 10:00am - 8:00pm
Friday: 11:30am - 8:00pm
Saturday: 9:30am - 6:00pm
Sunday: 12:00pm - 5:00pm

Easter Weekend:
Friday April 2nd: CLOSED - no lessons scheduled
Saturday April 3rd: Open
Sunday April 4th: Open
Monday April 5th: Open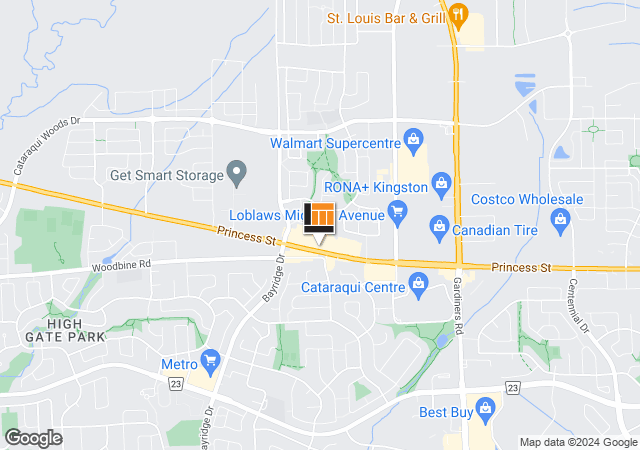 This Location Offers:
Online Lessons
All Lessons
Private Lessons
Group Lessons
RCM Basic Rudiments - Connect from the comfort of your home and learn the basics of music theory! Rock Skool group program - September through June. For ages 10-16 with basic experience on their instrument.Join a band, practice each week, learn some great rock songs together, and take the stage for real-world performances! Call the lesson desk at (613) 384-9226 for registration details.
Rock skool
Summer camps
Rcm basic rudiments (online)
Our Voice Teachers:
show all

Brittany Smith
(voice, online lessons)
Registration Request
Online Lessons: Yes
Brittany has years of experience writing, performing and recording music with numerous bands across a wide range of genres. She has been teaching voice, guitar and songwriting since 2011 and recently added ukulele to her teaching repertoire. Brittany's relaxed voice teaching style blends classical and modern techniques with encouragement and positivism to bring out the best in her students. She works with guitar and uke students on chording, rhythm and accompaniment. Brittany charges $23 per half hour private lesson.

Dylan Phillips
(guitar, voice, ukulele, songwriting)
Registration Request
Online Lessons: No
Dylan studied classical guitar and songwriting at Carleton University's Bachelor of Music program in Ottawa, Ontario. There he studied classical, jazz and composition with notable performers such as Roddy Elias, Gary Elliott and Mark Ferguson, and songwriting with Juno award winner Ian Tamblyn. Dylan performs in festivals and venues across Ontario and Quebec. Teaching since 2006, Dylan has become a versatile and passionate instructor. He seeks to instill his students with confidence and enthusiasm for music, while developing strong fundamentals and good habits. Watching a students growth is his most gratifying experience.
Dylan charges $22 per half hour private lesson.

Heather Jones
(piano, voice, online lessons)
Registration Request
Online Lessons: Yes
Heather has a Bachelor of Music in voice from Mount Allison University as well as a B.Ed. from Queen's University in Kingston and has been teaching since 2013. She has performed in festivals and played in the pit for several musical productions. Heather's teaching style incorporates hands-on and interactive approaches to musical theory along with traditional pencil-and-paper learning. Her musical pedagogy puts an emphasis on musicality as well as a love, appreciation and understanding of different styles of music. Heather charges $23 per half hour private lesson.