NAMM 2016: Soundcraft Digital and Analog Mixers
| More in Band Instruments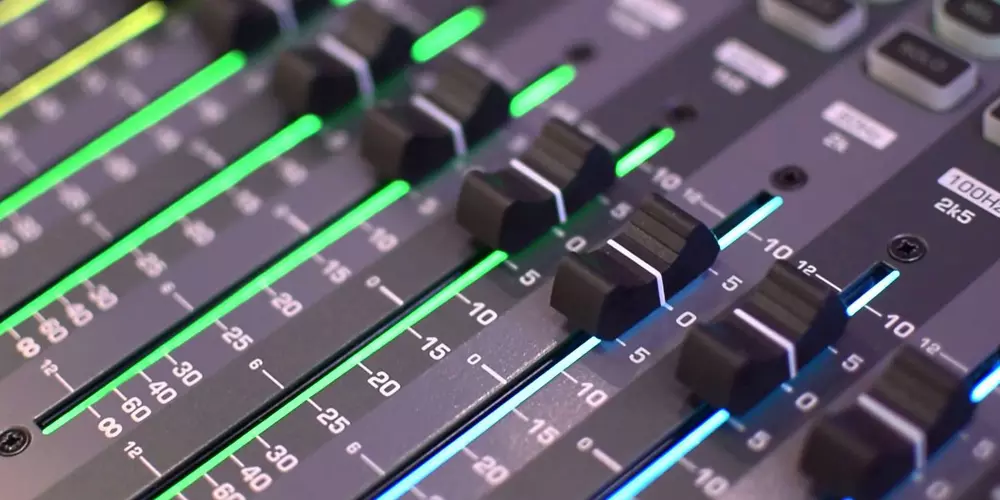 A look at Soundcraft's latest SI-series 35-buss digital mixer and USB interface, and new Signature analog consoles.
Hi,This is Sean from Soundcraft, here at NAMM 2016 and I'm here with Long & McQuade, and I'm here in front of the SI Impact, Soundcraft's newest digital mixer and newest addition to the SI family.
The SI series is very well known for being a very powerful, very good sounding console with a very easy to use workflow. You have a lot of tricky, fun user interface bits like Soundcraft's fader glow system, which tells you what a bus is controlling, what a fader is controlling, based on its colour coding.
You also have our one knob, one function layout. What that means is, when you press a select button on a channel, that whole channel strip is applied to that channel. There is a knob for every single function in the channel strip. It's a very powerful way of getting control of your sound.
The SI Impact has 32 mono channels and four stereo returns, which is for the four effects buses. It also has 35 buses in total. That's eight mono buses, six stereo buses, four mono or stereo matrix busses, and the four Lexicon effects buses, as well as the left, right and the mono. That's a total of 35 buses. Every single bus has a 31 band BSS graphic EQ.
Not only is it a live sound mixer, though, it also has a 32 input, 32 output USB recording interface. It's very powerful for live sound. Allows you to do stuff like multi-track the performance, but it's also great in the studio as well.
Also new from Soundcraft are our new Signature Series consoles. Our newest analog range. Here we have the 10, 12, 16 and 22, and we also have the 12 multi-track and 22 multi-track shipping soon.
That's it for Soundcraft at NAMM 2016. Thanks for watching.