Starting Out in The Wonderful World of Recording
| More in PAs and Speakers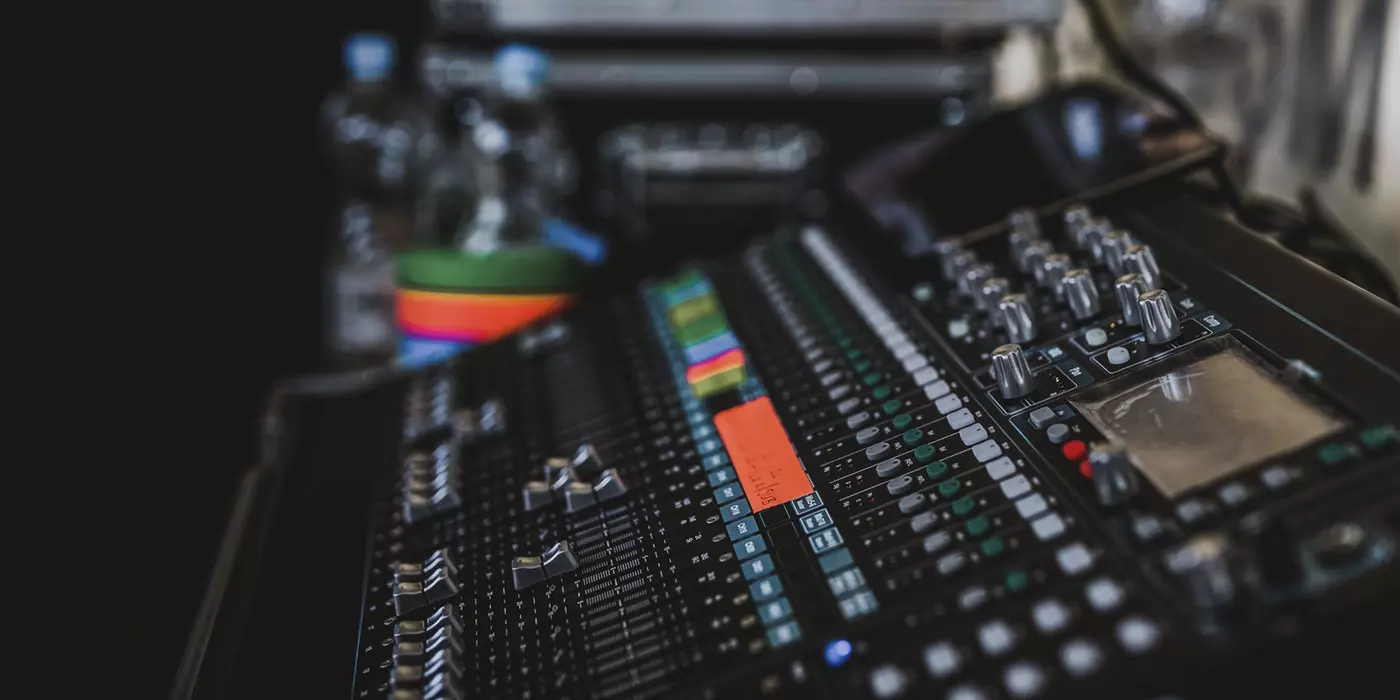 One of the most terrifying things many musicians will experience is hearing the playback of their first recording. On the other hand, it can also be an essential part of your development as a musician and ultimately hugely satisfying.
Think back to the first time you heard your voice recorded and thought, "I don't sound like that!" only to discover later on that you do sound like that. Recording your music can be similarly disconcerting. You don't want to find this out while in the company of your bandmates in a pay-by-the-hour studio situation. The solution is to set yourself up to record often as a regular part of your music making routine. Does that sound complicated? You'll need a computer, an interface and a bunch of complicated software, right? You may pose the question to yourself, "What am I getting into?!" The thought of undertaking a recording project can become extremely daunting, especially for those less interested in the latest computer technologies. Fear not though, there's great news ahead!
Handheld Recorders
It's actually never been easier, to produce a great recording and stay within a modest budget. Handheld recording devices have been around since the emergence of the cassette tape, but today's recorders are much more sophisticated than those of days past. These devices are small enough to toss in a backpack or instrument bag, and very easy to operate. Today virtually all sound recording devices are digital and even the most basic of these is capable of 'better than CD' recording quality. See, for example, the Zoom H1n.
Handheld recorders are generally fully self-contained and even come equipped with a pair of built-in stereo microphones. The mics are typically set in an X/Y pattern and capture an optimal stereo image from any source such as a guitar, guitar and voice or even a full band. These recorders usually have a feature called auto adjusted input gain, which sets the microphone sensitivity for you. The device will automatically compensate for loud volume to prevent distortion from ruining your recording. You will want to experiment with placement of the recorder, but outside of that all you have to do is press the record button and play.
More elaborate versions of these recorders offer multi-track recording, like the Boss BR-80. Multi-tracking allows you to overdub on top of existing tracks you have recorded. Most of these units also include onboard effects such as reverb and delay which can be added to your tracks during and after recording. For the keen audio adventurer, the ability to plug external microphones into such a device opens up a whole new world of tonal options.
Most of these recorders will have an onboard speaker for listening to playback aloud, as well as a headphone jack for private personal monitoring. An onboard USB port will allow you to connect the recorder to a computer if you'd like to import your files into an editing program, and most include a MicroSD card slot for expandable onboard storage. Selectable audio format is also quite common on handheld units, allowing the user to choose between recording in WAV and MP3 format. Recording in WAV format will present a more refined end result but use more memory, thus shortening the allowable time to be recorded. This style of recorder is ideal for capturing an idea quickly and can be especially useful for capturing that eureka moment when you've written something spontaneously. A portable digital recorder also makes it easy to record practice sessions, lessons, and live gigs.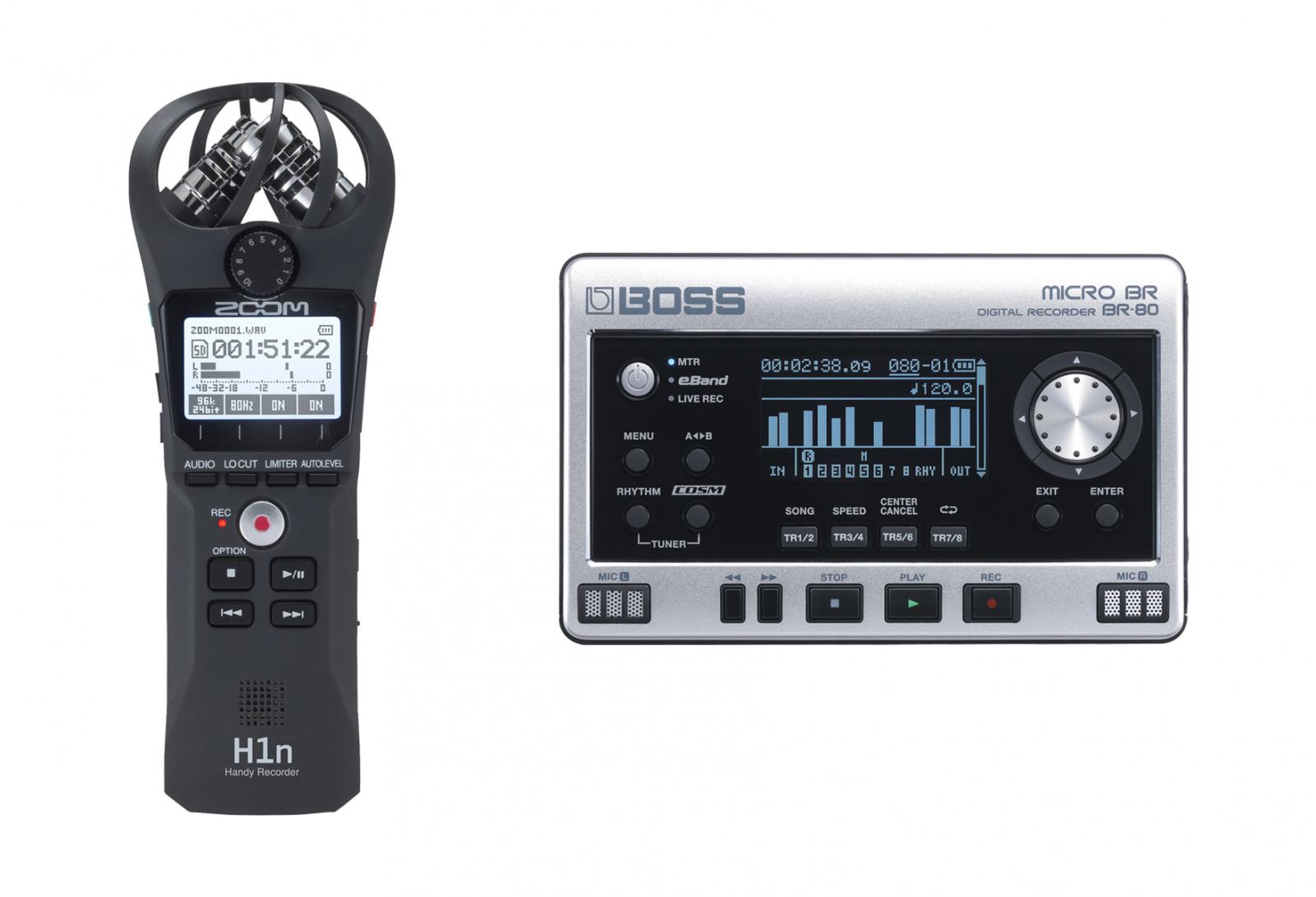 Check out the Zoom H1n Handy Recorder and the Boss BR-80 Digital Recorder plus other handheld recorders here.
The All-in-One Multi Track Recorder
Perhaps you're someone who wants much of the power and versatility that computer-based systems offer, such as the ability to record larger numbers of tracks with studio-quality effects, all without the need of a computer. If that's the case, then you'd probably be very pleased with the features of a standalone multi-track recorder.
In 1979, Tascam introduced the 144 Portastudio: the first standalone multi-track (4 tracks) recorder/mixer. The Portastudio sold for about $1200 at the time (almost $4000 in today's dollars!) and musicians were lining up to buy them. Today Tascam's DP32 SD Portastudio offers 32 track playback, pro-quality sound, and a feature list that would fill this page.
Today's standalone units are much more powerful than their ancestors, with amazing features that remain easy to use. Commonly, these devices are designed to record between 8 and 24 tracks. What this means is that the user could, if required, record up to 24 independent tracks per recording project. Getting into this territory allows for expansive instrumentation such as multiple vocal overdubs, or the ability to independently track several different components of a full drum kit if you desired to do so, including the possibility of infinite cowbell tracks! Each channel input usually has its own adjustable gain level, and most of these desktop recorders offer onboard selectable effects. These onboard effects can be anything from reverb and delay to compression, and allow the user to really add some flare and dynamics to recordings.
This may sound intimidating, but it's actually quite user-friendly. In addition to effects such as reverb, delay and compression, many of today's multitrack recorders include instrument-specific amp simulation and effects processing specifically for guitar and bass tracks. If you are plugging your instrument directly into one of the recording unit's input channels, this will allow you to apply a sound to that track that can simulate the tone of a legendary amp or effect. This is not only creatively inspiring, but also just plain fun. Much like the handheld devices mentioned earlier, these units feature headphone jacks for private monitoring, USB ports and MicroSD storage, as well as LED screens for easy navigation through the various onboard parameters.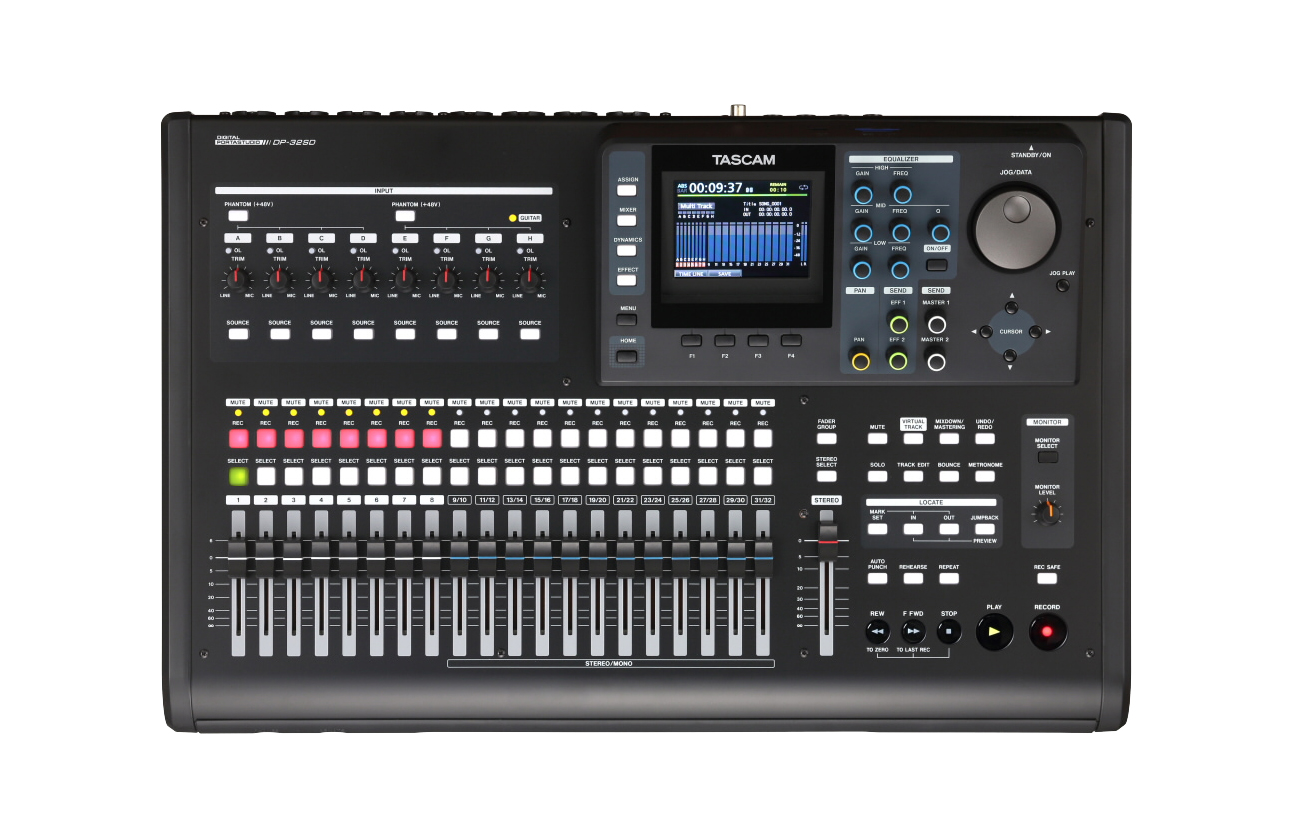 Check out the Tascam32-Track Digital Portastudio plus other multi-track recorders like this one here.
The recording world is a beautiful journey of discovery and one that's not reserved for just the pros. This article highlights just a few of the possibilities for handheld and desktop digital recorders, a full selection can be seen on our website, or better yet drop into your local Long & McQuade store and have a look. If you're still not certain which option is best for you, several of these recorders are available for rent. So dust off those cowbells and let the recording begin!
Make sure to check out our other blog posts: How to Research Recording Gear, Mixing With Clarity, and Getting The Best Performance In The Recording Studio!

* * *
Andrew Waite is the assistant manager at the Halifax Long & McQuade location. He has worked for Long & McQuade for 9 years. He has toured across Canada several times performing and has a diploma in Entertainment/Artist Management.