The Benefits of Being a Weekend Warrior
| More in Education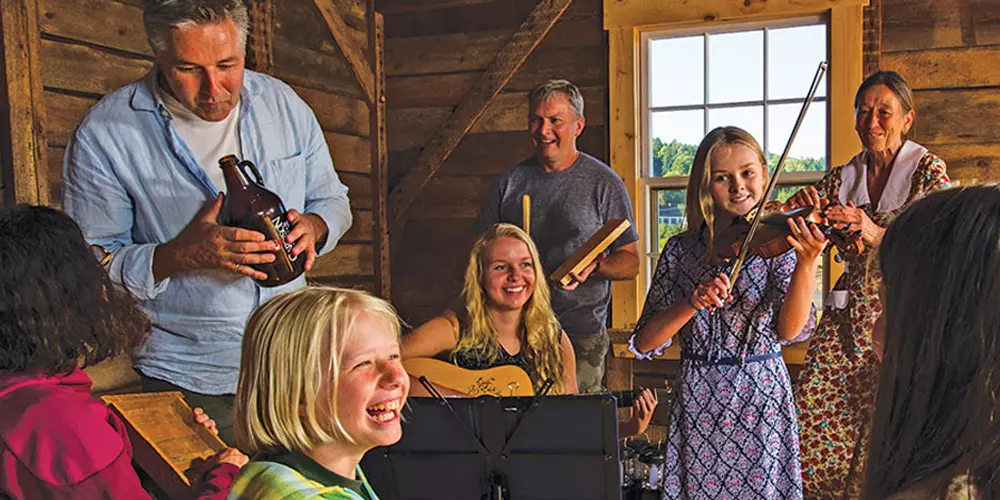 We live in a very different world from the one that once was, even a few years ago. Today it can be increasingly difficult to find something fulfilling - that's measured not only by the work that's put in, but as well by the time you enjoy doing it.
One of the best ways to find this fulfillment is to make time for something new and artistic that you can pour yourself into, and music is one of them.
Maybe there exists the need for a new hobby, or something else to focus on through hectic days and an overwhelming world of technology. Music is something that can be fit into the busiest of schedules, and learning to do it as a hobby can be one of the most rewarding forms of self-expression.
The benefits of exploring a new musical endeavour for 10 minutes a day can bring about a refreshing mental clarity and reduce the physical stress you may encounter through performing life's less-artistic tasks. That exploration could be acting upon the unknown interest in an instrument you may have been inspired by as a child, something you know a friend plays and enjoys, or maybe something you know a bit about through a favourite group or artist. Most musicians have picked up an instrument that spoke to them as a child, or simply because a certain person played it. That child-like awe is a real advantage to following through with something so fulfilling!
It can be a common first hurdle when learning a new instrument (or even just choosing one) to find the one that best works for you. In order to really enjoy playing or learning something, it should be something that moves you and maybe even makes you want to move too! Maybe it's the soothing sounds of a flute played solo, or the roar of a trombone in a concert band; it could be the way a violin or fiddle makes your foot want to stomp uncontrollably, or how you could get lost in a thoughtful place when listening to someone playing a nylon-strung classical guitar. Those feelings are what makes music so enjoyable, and creating it even more so.
One way to get started might be to rent an instrument that you have that feeling about, or even asking for a demo in the store. You really never know until you try something out, and people are always surprised at how soon the reward of "making a sound" with an instrument arrives after getting their hands on the strings or lips on a mouthpiece.
The fun of playing an instrument is often about sharing something with other people too, the way a good 'ol kitchen party brings people together for wholesome fun. Maybe it's performing for others in a classical ensemble that would do it for you, or jamming in a casual setting like a rock or blues group. Just as a song or piece of music can feel more complete with more instruments, you can further enjoy music by performing or playing with others.
If you've found something that really works for you, that you love the sound of and you feel inspired to practise, connecting with an instructor or mentor can make the experience even more positive. The great thing about teachers is that they are people, like us, who share this passion for what we're exploring in music. A lot of teachers offer lessons to all ages, and at different times of the day or night to meet your scheduling needs and make learning an instrument fun, instead of just another chore. They are like us, and were once where you are now.
Teachers will tell students time and time again that all musicians can struggle with practice time, but the fact is that a little goes a long way.
Everyone can benefit from a journey through music by discovering a new instrument. Whether it's something you'd like to follow along with as your child learns, or maybe you have a group of friends who love to make music together, there's always a way you can let music enrich your life. Building the good habit of regular practise can extend to benefits beyond your work or studies, and let you unwind from your day, whether it was rough or not! All in all, music can make everyone feel a little lighter and brighter. Try out something new today and watch the magic happen!

Geoff has been with Long & McQuade for five and a half years, after playing guitar in rock groups after high school, studying audio engineering at the Centre for Arts and Technology in Fredericton, NB. He currently works at the Moncton location, primarily in the Band department, and works toward learning other instruments besides guitar.