How To Play Electric Guitar Without Risking Eviction
| More in Electric Guitars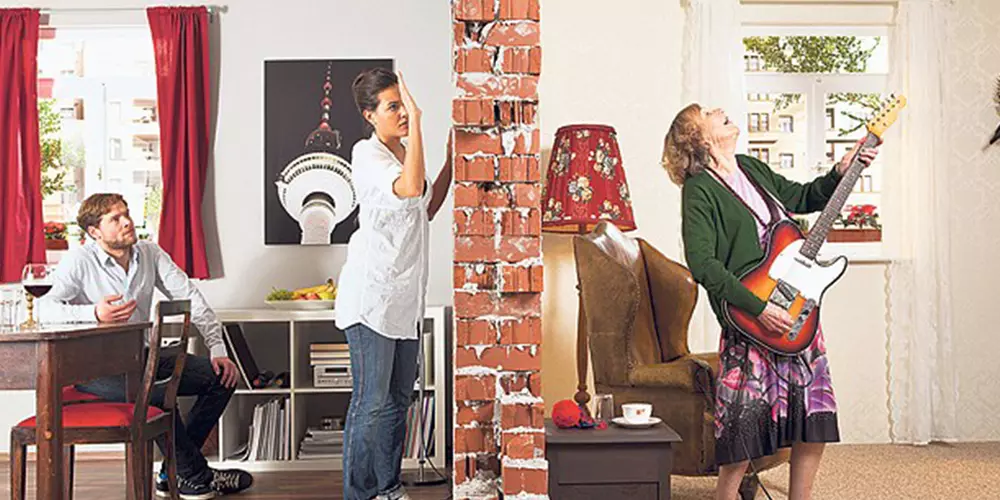 Following up on a previous blog post, How To Drum Without Risking Eviction, let's not neglect that other common neighbour-rousing instrument, the electric guitar.
Sure, guitars and amps have volume knobs that reportedly may be used to keep the decibels down, but that's not the point! Everyone knows it just sounds and feels better when you get past a certain volume level; maybe not loud enough to shatter the windows, but enough volume to rattle your pancreas and chase the cat from the room (sorry Fluffy).
But there's a downside to be considered if your righteous riffing might get you turfed from your flat (or parental home); namely, the relative lack of power outlets on the street to plug your gear into. Oh, and there's the whole loss-of-shelter thing.
So let's look at a few ways you can still kick out the jams without losing the roof over your head.
Amplifier headphone jacks
Some years ago, someone had a genius idea probably motivated either by a desire to avoid eviction or a preference to stay married – or both ­– and came up with a simple solution: adding a headphone jack to their guitar amp. Domestic peace restored.
These days, lots of modern amps come equipped with this option, from modest practice amps like the Vox Pathfinder to high-tech modeling amps. If it's late at night, and you don't want to wake the kids or disturb the neighbours, just plug in the headphones and carry on comping.
Vox amPlug
Speaking of Vox, they came out with a great little rig several years ago called the amPlug. It's a headphone amp – a palm-sized amp head that plugs into your guitar's output jack. Plug your headphones into the amPlug and you can practice your licks with impunity.
The analog circuit is designed to simulate the sound of classic tube amplifiers, and it comes in several "flavours" including an emulation of the classic Vox AC30 amp as well as "Classic Rock," "Metal" and "Bass."
The newest edition, the amPlug 2, features nine onboard selectable effects (Chorus x 3, Delay x 3, Reverb x 3).
And since it's battery-powered, there's no cable. You're free to wander around your place slashing out power chords and high-kicking to your heart's content with your neighbours none the wiser.
Go Mobile
There are various kinds of adapters and interfaces that connect to your mobile devices for making music on the go. Some of these come with their own headphone jacks, or you can obviously just use your device's output and earbuds. You may need to download an app for some of these.
Adapters such as IK Multimedia's iRig, iRig 2 or iRig HD are great for this, and they work with iPhone, iPad or Android devices. Some offer a range of connectivity options, including USB, Lightning or 30-pin compatibility.
DAW software with headphones
Another option is to simply use headphones with your DAW recording software on your desktop, just as you might do when you're recording, whether it's with Logic, Cubase, ProTools, Ableton Live, Garageband or whatever you use.
Not only will it keep your neighbours from banging on the wall, it will also allow you to practice to pre-recorded jam tracks or play along with other music – put yourself in the mix with your favourite songs!
Caution
It's all fun and games until someone loses an eardrum. Seriously, if you chose any of the headphone options above, be sure to keep the volume at a reasonable level.
Having a loud sound source that close to your ears can do serious, long-term harm to your hearing if you're not careful. As we discussed in a previous blog posting, Hearing Protection for Musicians, it's always important to take steps to protect your hearing. Ask anyone who suffers with tinnitus, and they'll tell you they wish they had taken better care of their ears.
These are just a few suggestions to ensure your shredding doesn't get you kicked out of your apartment. Got any others? Share your thoughts in the comments section below.