Tim Hicks: Rebel With Applause
| More in Trade Secrets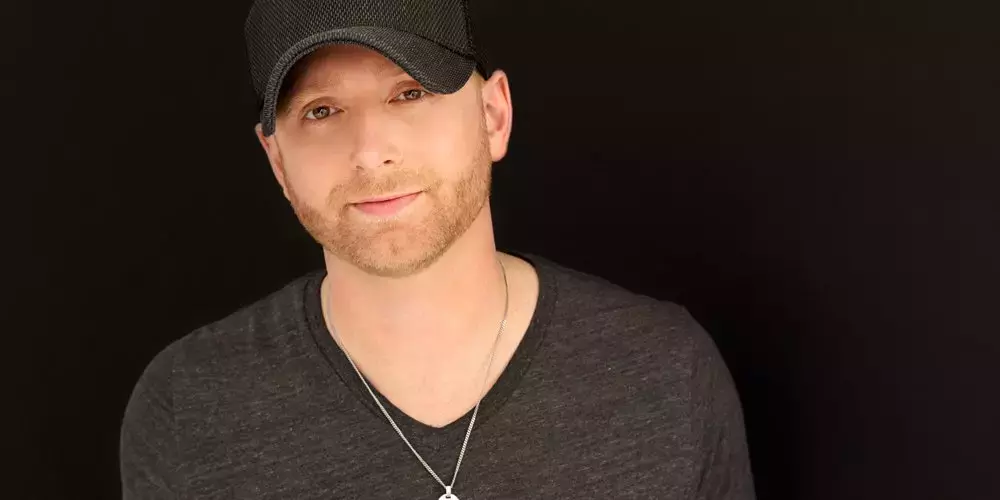 Stomping Grounds
There's something to be said for old stomping grounds. The Golden Horseshoe cities of St. Catharines and Niagara Falls, Ontario may not be known for their cattle farms or rodeos – they have none – but their geographical locations, situated about 90 minutes from Toronto and only 15 from U.S. border town Buffalo, N.Y., have their merits. For Tim Hicks, the Canadian country star 17 years in the making, the two municipalities are his "stompin' grounds," fueling him with steady opportunities to gig and achieve his goals during his formative years.
"What was interesting about Niagara, especially early on, is that there was a scene for cover bands, because that's what I did for years," Hicks says. "In those days, Pulse Magazine had all the live listings of the clubs and bars that would hire a band. We'd go from club to club trying to get a gig, including open-mic nights. There were lots of outlets to play."
The ball-capped Hicks, who once fronted a Neil Diamond cover band, also chewed on a steady diet of Canadian and American radio playlists, broadcasting a plethora of musical genres except for the one he was to end up pursuing. He fell in love with country music at the height of the early '90s grunge movement.
"Friends were listening to Nirvana and I was listening to The Band," recalls Hicks, who uses a Martin D-28 in concert and Dreadnaught Junior for his songwriting. "All I wanted to play was acoustic guitar. I loved the portability of it. I didn't need an amp. I didn't need somebody else. I could just take my guitar and sit under a tree someplace, or go into a park or a party to play. The kind of stuff my folks were listening to when I was growing up was along that country line. In particular, we'd fly out to Vancouver to visit my uncle every three years and he would sing in his kitchen to my brother and me. I thought he wrote these songs, but 20 years later, I realized he was playing Hank Williams, Johnny Cash, John Prine - all those kinds of country songs. One day I decided to start playing all country all the time. I was lucky: it was at the time when the genre exploded and people started demanding it. So it was a matter of right sound, right time. It was always natural for me."
Hicks has established himself over three Open Road Recordings albums (including his recently released Shake These Walls) and a truckload of singles as one of Canada's prime exponents of "bro country:" testosterone-fueled, good-vibe partying music that never met a bottle that it didn't like. Hicks' particular repertoire, which includes the high-energy hedonism of "Hell Raisin' Good Time," "Buzz, Buzz, Buzzing" and "Stronger Beer," is a reflection of his life. He does not offer apologies.
"Some would say I'm the Canadian party country guy, and the way I explain it is this," he says. "When you spend 17 years playing in bars every night and you live in that culture, it's going to come out. The reason we got onto that early is because I wanted my songs to fit on my third set at my bar gig on a Saturday night in between 'Save a Horse, Ride a Cowboy' and 'Chicken Fried.'I clued in early that if you sing about what people are doing right now in front of you, they're going to sing along. When they sing along, they leave the bar or the show saying, 'Wow, I had a really great time.' To me, it's just about entertainment...nothing more. I can't help where I come from and where I grew up, in that age and culture."
How different was the culture when he started? For one thing, there was no Internet back when he started slogging in the trenches as a musician. It wasn't until four years ago that he understood - and benefitted from - the impact of social media.
"I know exactly where I was: December 2012," he recalls. "I was on tour with Dallas Smith and Chad Brownlee for the Ontario dates of the Boys of Fall tour. I didn't have a song out yet, and they were kind enough to let me tag along for a few shows. I was following the tour bus in my mini-van. We had done Hamilton the night before and were on our way to Ottawa when my phone started exploding with Twitter alerts. I literally pulled over on (Highway) 407 because I couldn't stand it – I had to look. I had 300 tweets from the night before: all these people talking about the show and tagging me in it. That freaked me out because all of a sudden – I had fans! It was a really interesting looking glass through the minds of people who had seen the show the night before. Once I saw the impact and the power of that, I just jumped into it with both feet and I haven't looked back."
Carving out a country music career has been important to Hicks, best articulated in a Shake These Walls song called "Forever Rebels."
"The lyrics speak so much to me," Hicks admits. "It's about how everybody told me when I was a kid that I couldn't do this: That you could not have a family or pay your bills and be a musician...that it's not a viable career choice. I really took offense to that. So 'Forever Rebels' talks about that very thing: 'How dare you step outside the lines? How dare you step out of the box? Don't go pushing your luck, just be happy with what you got.'Every time I hear those words, they hit me hard: We're the dreamers. We're the believers. That's the song that I'm proudest of on the record. There's something that really rings true to me."
Hicks says that Shake These Walls is the most comfortable he's been as an artist, and views it as an example of "clear growth."
His end game? Longevity.
"In this day and age, attention spans are short. Mine is too, so I fully get the world and where people are coming from. But I just hope I can keep doing this, man, because now that I've got a taste of it, I don't want to stop."