Why The P-bass Will Never Retire
| More in Bass Guitars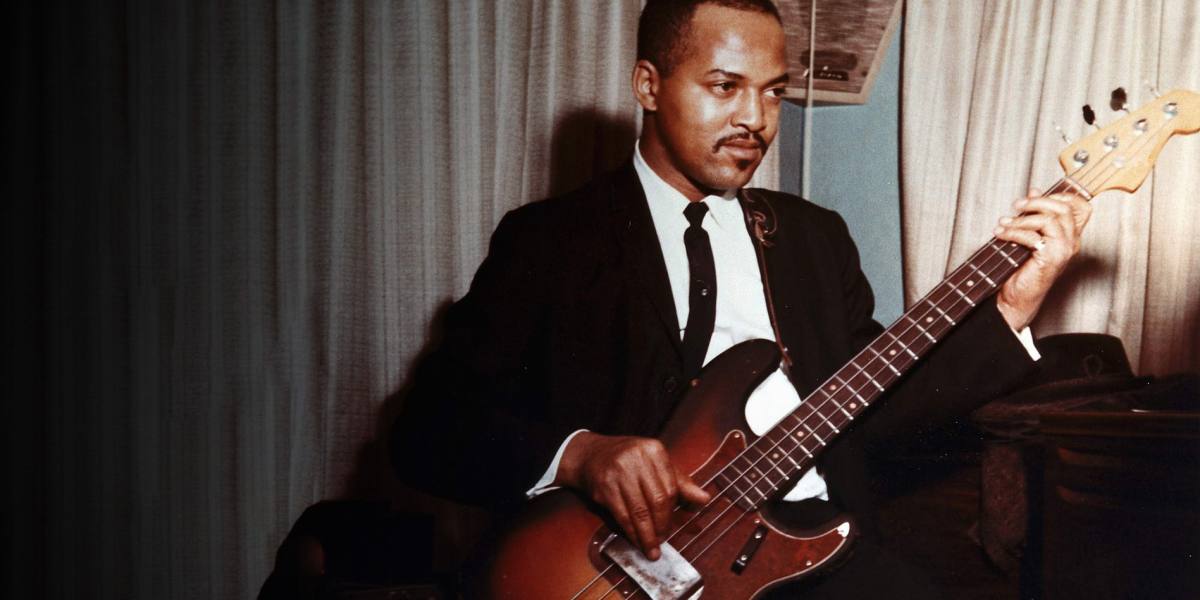 Motown legend James Jamerson and his signature 1962 Fender Precison bass. Though uncredited on the original recordings, Jamerson played on most of Motown's 1960s hits.
What is there to say about the Fender Precision bass that hasn't already been said?
It's reliable. It's been around since forever. Its heritage is the stuff of legends — players like Duck Dunn, Carol Kaye, Tony Franklin, Sting, Dee Dee, Ramone and Pino.
If there's an industry standard for electric basses, the long, lean, P-for-Perfectly-balanced Fender is it.
Understandably, after more than half a century of continual success, things can get stale. Even for the best-known bass in the universe.

Ask a bassist to describe a P-Bass and you'll hear words like "neutral," "simple," "direct." Other basses leave a distinctive footprint. There's no mistaking the old-timey thump of a Beatle Bass or the bite of a Rickenbacker.
In contract, the sound of the Fender is P-for-Plain. Its flagship model is dubbed The American Standard, and not even the manufacturer tries to push the Prescision as glamourous. Try to imagine a bass player painting gaudy red flames on their Precision for show as a guitarist might – there's a good reason you can't!
Having been plucked, slapped and hammered remorselessly for 65 years, you'd think the Precision might be edging towards retirement, but actually, no. It turns out that its unglamourousness is also the source of the Precision's secret and very enormous power. It stands out by not standing out.
To understand this seeming contradiction, set your clock back to the early 1950s. Sinatra is a troubled young entertainer. Everyone wears a fedora and smokes constantly. And bass players lug their enormous uprights from gig to gig, resigned to the inevitability that practically no one is going to hear them.

Enter Leo Fender's very own Precision design, released in 1951 as a companion to the Telecaster guitar. The finishes, tooling and decal work of the early Precision and Tele' make it clear that they were designed as a matched set.
But it wasn't the Precision's natty appearance that made it so revolutionary. For all those overworked, under-heard bassmen, the Precision was nothing short of a miracle: the fretted neck offered the precise intonation that gives the instrument its name; it was P-for-Portable, light enough to carry almost anywhere. and crucially, it came ready-wired for direct amplification.
Amongst early adopters were Elvis Presley's sideman Bill Black, and Motown's main Funk Brother, James Jamerson, who laid the groundwork for a generation of bass players with his stock '62 Precision.
Jamerson's bass line in Marvin Gaye's "What's Going On" is a tour-de-force in soulful virtuosity. It's also a clue to the P-Bass's popularity. The instrument's dry, uncoloured tone drives bassists to ever-greater heights of funkiness, propelling them into the mix, and forcing them to become more musical.
Fender holds out the chance to walk in Jamerson's giant footsteps with its '63 Precision reissue. It's not an exact replica of Jamerson's Funk Machine—which is just as well, considering the original had the word "funk" gouged into its finish with a ballpoint pen.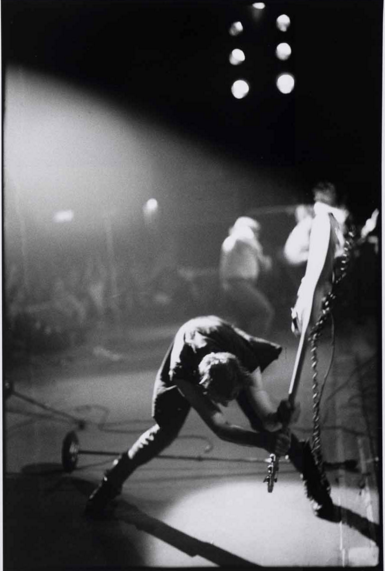 All things considered, it's a shockingly good CV for an icon heading past retirement age. And it seems like, P-for-Perennial, the Precision is going to be with us for some time to come.