Top 5 Gift Choices for Drummers
| More in Drums
With the holidays fast approaching, a common question we hear behind the music shop counter is "what do I get my little drummer boy or girl?"
Here are some gift suggestions for drummers that are both useful and fun!
STICKS
Always a necessity. Even if you're uncertain exactly what sticks the drummer uses, don't let that dissuade you. Traditional wooden sticks are offered in a variety of different woods, lengths, tip ends, tapers and diameters. Even if the drummer favors a certain brand or type, it's a great chance for them to try out something new. And possibly something they'll fall in love with. They may have yet to discover their favorite pair!
Beyond traditional sticks there are all kinds of "effects" sticks, (e.g. doweled sticks), as well as brushes and mallets designed for a wide variety of sounds and styles. They can help widen a player's horizons, and encourage learning new techniques.
HOLDERS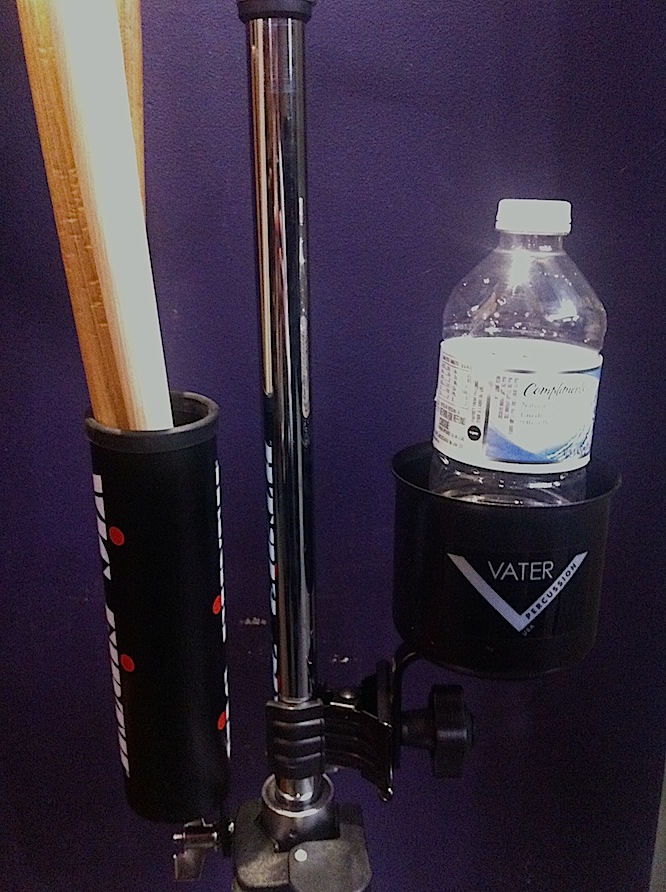 The perfect addition for a kit that appear to be surrounded by a drumstick graveyard! A stick holder is a clamp on container allowing players to stow their sticks within easy reach. These handy little units not only keep the sticks off the floor, but also allow for quick recovery in the event that a stick is dropped or broken mid-performance.
Stick bags are a larger version of the holder, usually clipped or affixed to the floor tom. The main advantage of a carry-style bag is that it can be zipped up, moved around, and safely stored in a closet or the trunk of a car.
Last but not least ­– the all-important drink holder! Whether it's juice, water or beer, it's important to stay hydrated. Drink holders also help avoid the inevitable calamities caused by bottles and glasses located on the floor around the drum stool.
PRACTICE PADS
The ultimate practice tool. Placed on top, or away from the drums on any suitable surface, this is a pure winner, giving drummers the opportunity to work on sticking exercises and techniques almost anywhere. They can even be strapped around a leg when in the car! (However, please refrain from drumming and driving!)
Practice pads are available in a variety of sizes. Smaller pads put the focus on accuracy, but for fledgling drummers not quite comfortable with them, a larger one will help them develop their technique.
INSTRUCTIONAL BOOKS and VIDEOS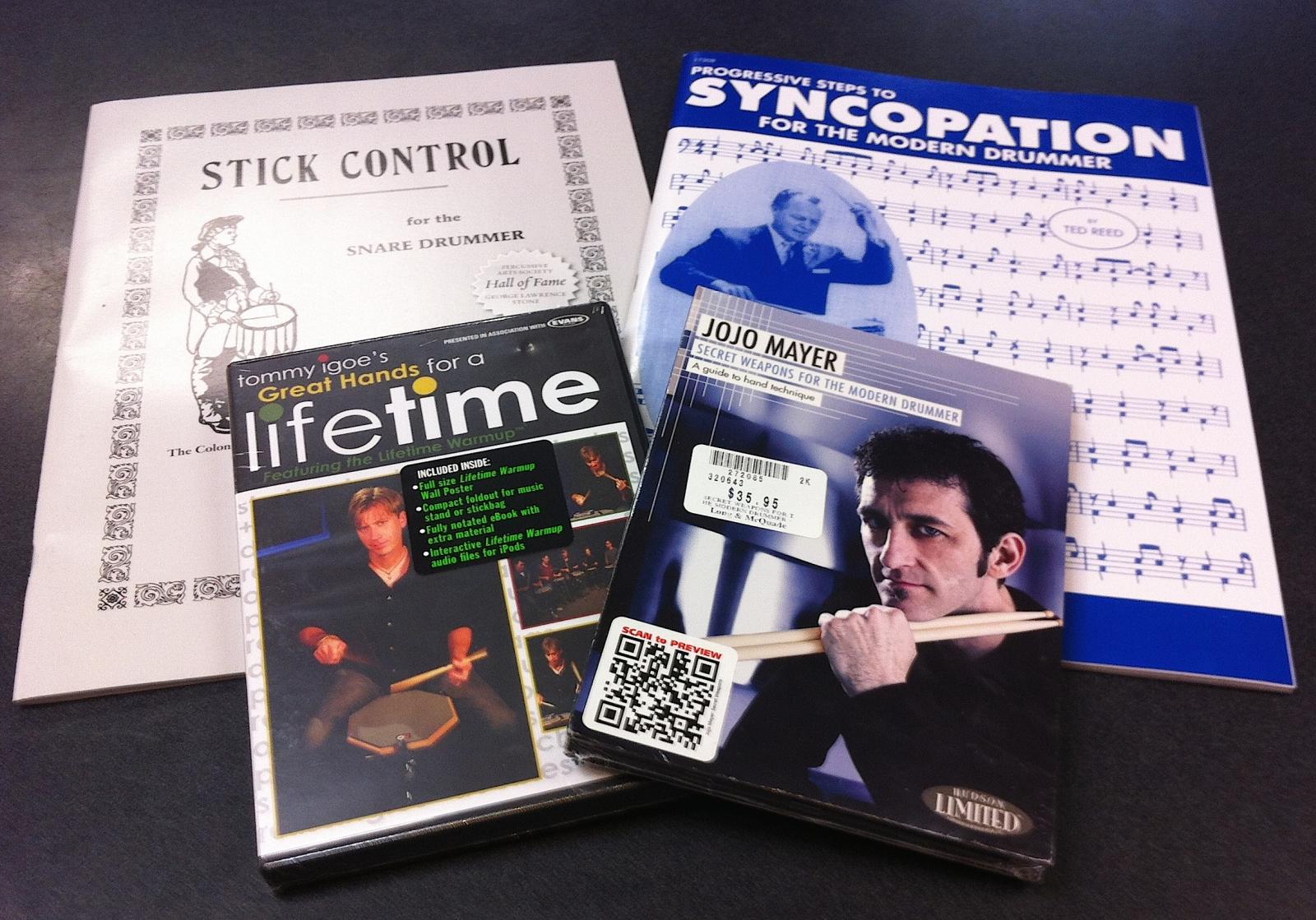 A great way to spark inspiration! There are fantastic teaching aides available aimed at every level of player, from beginners guides, to "tips and tricks" DVDs by renowned artists for more experienced players.
From introductory books about the rudiments of drumming, to expert guides in drum tuning, these educational items can help drummers improve their knowledge and gain confidence.
BLOCKS/COWBELL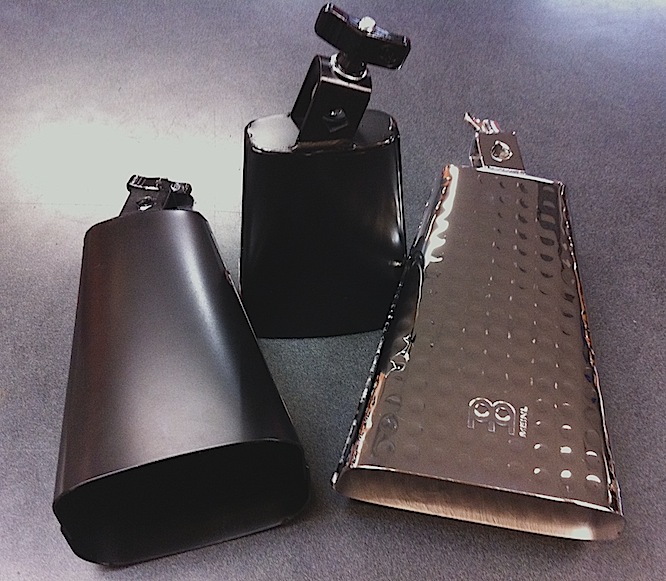 Who doesn't want more cowbell?
• A great way to enhance the sound of a kit.
• Available in a variety of shapes and sizes.
• Found in almost every style of music.
For drummers who don't have one, a new block or cowbell is almost always a welcome addition. For those that do, adding a different sized cowbell is a great way to enhance their sound palette.
IMPORTANT NOTE: When purchasing a block or cowbell, double check there is a spot on the kit to mount it. You want to make sure there is a place for the drummer to put their new toy!